2021 B.C. Highway Flood Recovery Projects - Highway 5 - Coquihalla
Location
Coquihalla Highway (Highway 5) between Hope and Merritt
Anticipated Construction Delays
​Travel Delays on Other Routes
Travellers on Highway 5 - Coquihalla often continue their travels on the following routes. There may be additional construction delays.
Conditions
Highway 5 is open to all traffic
Work is still ongoing between Hope and Merritt

Some areas have temporary

access and lanes are reduced
As work is ongoing in many areas of the highway, speed limits have been reduced
For approximately 4 km near Othello, speeds are limited to 60 km/hr.
For approximately 3 km from Juliet Bridge to Bottletop Bridge speeds are limited to 70 km/hr.​
Check

DriveBC

for conditions and events that may be affecting Highway 5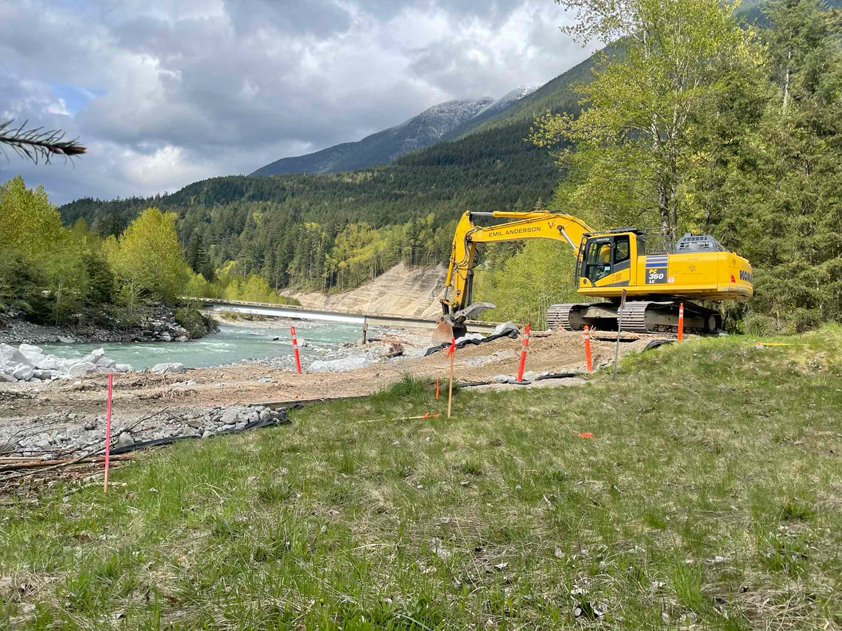 Fish habitat restoration
To help with the environmental restoration of the Coldwater and Coquihalla Rivers, clusters of rocks known as groynes (circled) have been placed along the shoreline at several sites.
Groynes improve fish habitat by slowing the current and creating areas of refuge for the fish. These structures also protect against riverbank erosion by moving water away from the river's edge and preserving nearby infrastructure.
Obey speed limits and drive for the conditions
As work is ongoing in many areas of the highway, speed limits have been reduced for the safety of drivers and crew members. Drivers are reminded to:
Check Drive BC prior to travelling
Obey reduced speed limits
Prepare for alternating single-lane traffic
Drive for weather-related road conditions
Be aware of other vehicles.
Allow space for trucks to slow down, exit, merge and and turn near construction zones.
Drivers are also reminded:
Not to stop to take pictures in the corridor
Cell phone reception can be unreliable in the area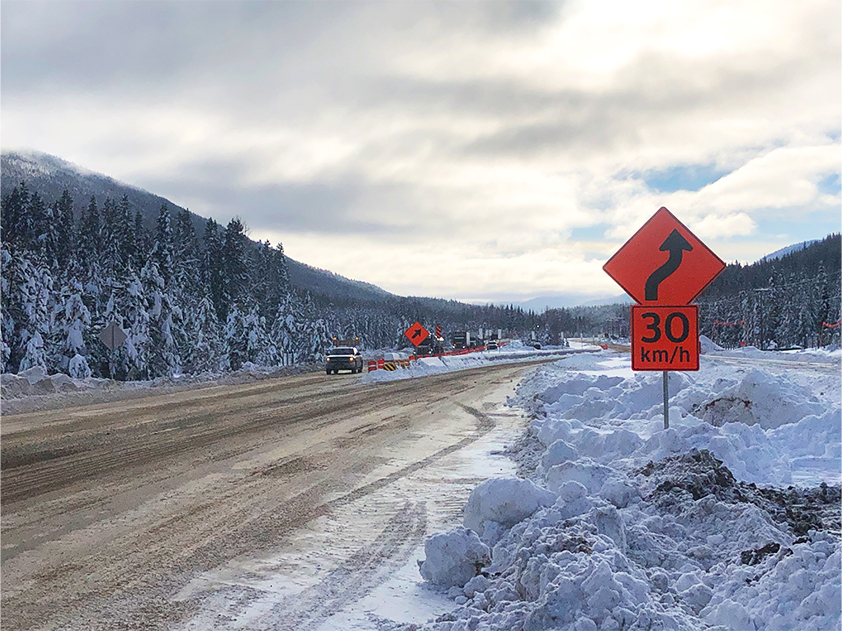 Status​
All washrooms on the corridor are open except for Britton Creek Rest Area. This washroom is being renovated and is anticipated to be open prior to the May long weekend. In the meantime, there are port-a-potties on-site.
Crews are also continuing with repair work along the Highway 5 corridor in preparation for the annual spring thaw (also known as freshet) which results in rising water levels and stronger river flows. Most of the damaged sites are now prepared for the freshet.
Map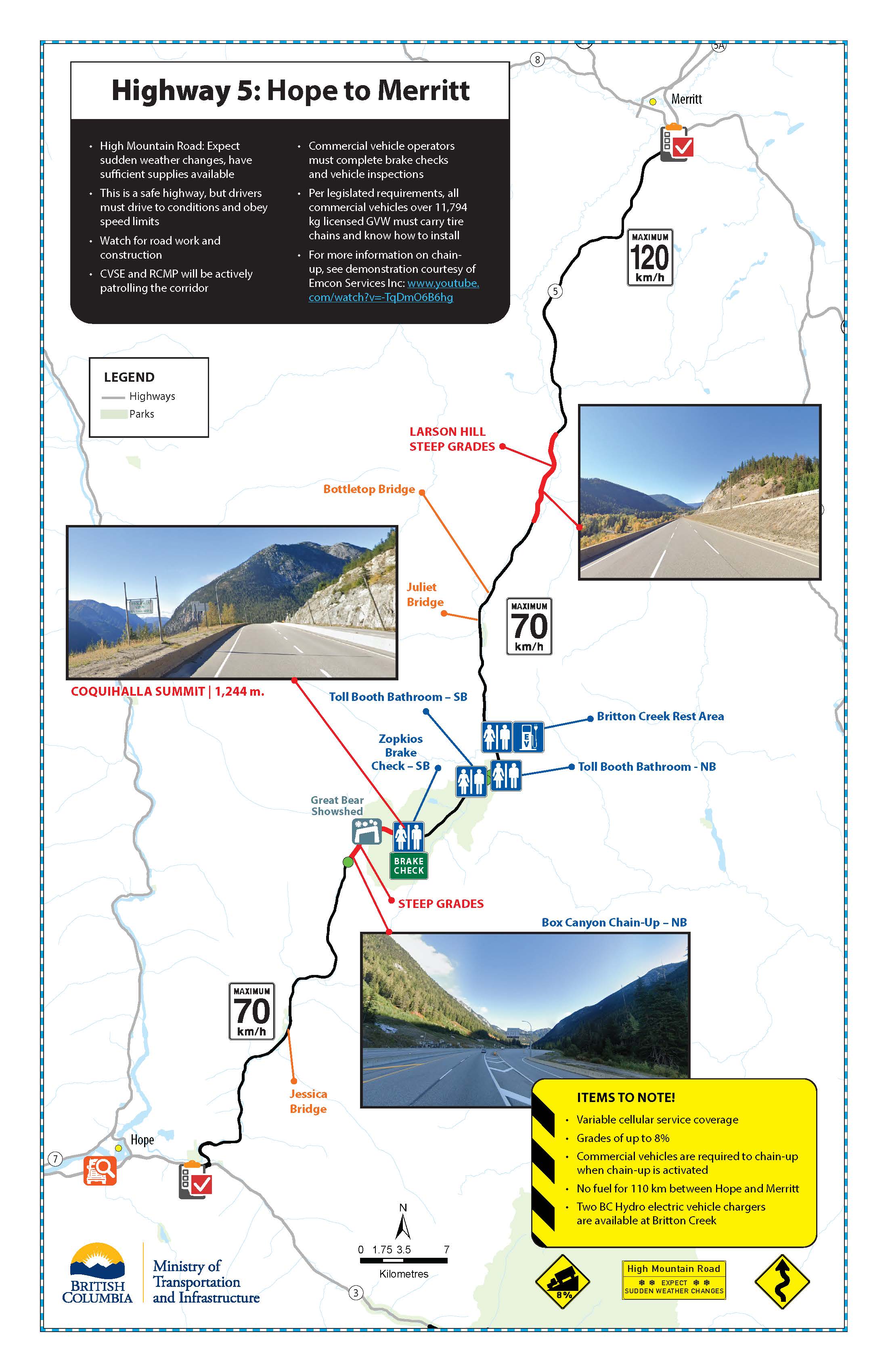 Driving tips
---
Check DriveBC for current highway conditions and follow @DriveBC on Twitter.
Obey the Cone Zone
There will be enhanced enforcement around cone zones for the duration of the construction. Plan for delays. Slow down. Keep your cool.
---
​Photo Gallery