Wildfire personnel and response tools
The BC Wildfire Service relies on thousands of people each year to respond to wildfires. This includes firefighters, air crew, equipment operators and support staff.
Skilled personnel and equipment are employed directly by the BCWS and as contracted resources. In busy seasons, the BCWS can also receive support from other agencies including out-of-province firefighters and military resources.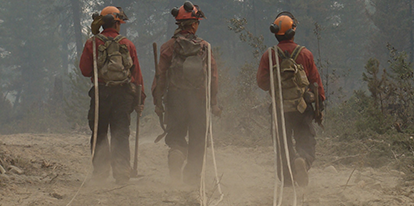 Thousands of firefighters join the fight against B.C. wildfires every season.
Hundreds of fixed-wing and rotary aircraft support crews on the ground.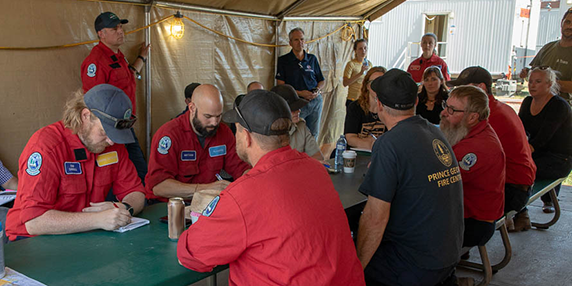 IMTs consist of a diverse group of skilled personnel dedicated to a common goal of managing complex wildfire events.
Hundreds of bulldozers, excavators, water trucks and more help the BC Wildfire Service control wildfire.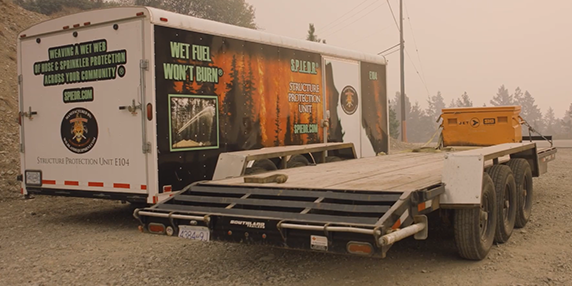 Structure Protection Specialists are employed to plan and help reduce the impact of wildfires on homes and other structures.
The BC Wildfire Service receives support from agencies across Canada and around the world.