Heavy equipment

The BC Wildfire Service deploys heavy equipment to help with response on larger fires. They support the construction of control lines and other objectives.
All heavy equipment and their operators are contracted resources. They operate side-by-side with BCWS personnel and are a vital part of our response. Several types of heavy equipment are used including:
Bulldozers
Excavators
Water tenders (water trucks)
Feller bunchers
Skidders
And more!
Heavy equipment expedites guard construction and fuel removal. Another advantage is that heavy equipment can operate safely at night, when fire behaviour is calmer.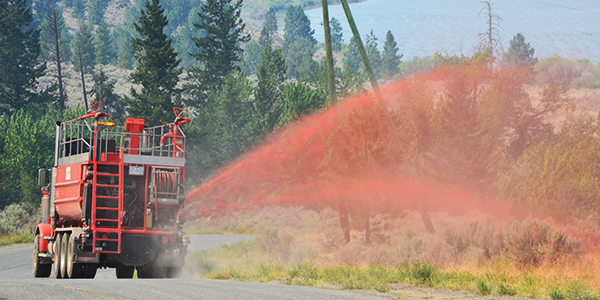 All heavy equipment used by the BC Wildfire Service is provided by contractors from around the province. Equipment contracts are awarded through a competitive process. Check out our Contract opportunities and Equipment pages to learn more.