Organika Health Products
Organika Health Products Inc. (Organika) produce a wide range of health supplements and foods designed to promote good health and well-being for people all over the world.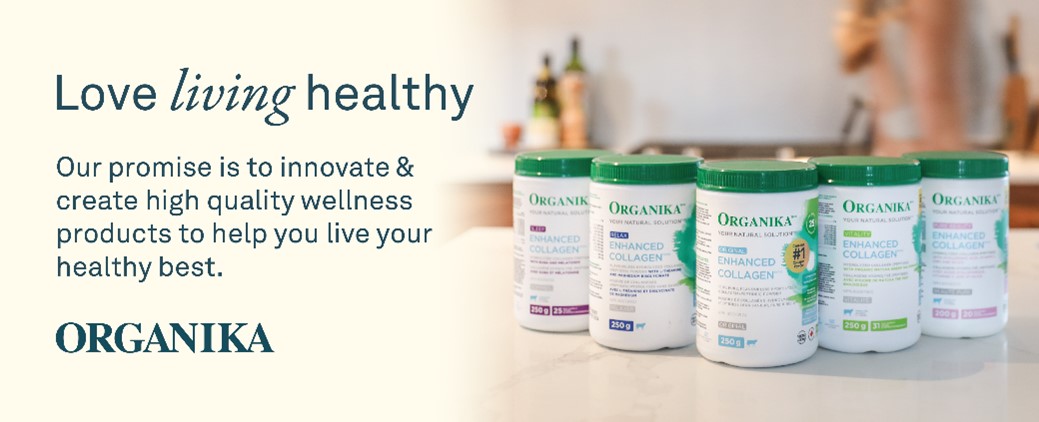 Organika offers over 500 health products for export. In the supplements category, Organika creates products such as: 5-HTP that promotes healthy mood balance and supports brain functioning; B.C. white ginseng that helps maintain a healthy immune system; ginko biloba extract that helps enhance cognitive functioning and memory; and wild harvested salmon oil, which helps maintain cardiovascular health.
In the health foods category, Organika offers products such as: organic, raw virgin coconut oil, that contains zero cholesterol or trans fats; organic greens, a drink mix powder made from 17 fruits, herbs and vegetables; Organic Instant Gelatinized Quinoa Powder, which provides all the known benefits of quinoa in an instant cooking form; and Vege-Pro, a vegan, plant-based protein powder comprised of organic sprouted brown rice and hemp, as well as eight medicinal mushroom varieties. Organika was the first health supplement company in Canada to receive Good Manufacturing Practices certification and ISO 9001, and their production facility received organic certification from the Pacific Agriculture Certification Society.
Organika was established in 1990 in Richmond, after founder Thomas Chin used natural remedies to overcome his own health issues. Most supplement products offered have undergone a Canadian Natural Products Number application to verify their health claims, and every product is tested a total of eight times, far exceeding the industry standard and government regulations.
The company maintains its commitment to the environment with an extensive in-house recycling program, and gives back to the community by contributing to organizations such as B.C. Children's Hospital and the Fundamentals for Change Foundation.