Coastal Mountain Goat Ungulate Winter Ranges
British Columbia has a global responsibility for managing mountain goats as the province is home to more than half of the world's population. Many view mountain goats as an iconic species, symbolizing rugged mountains and true wilderness, however, they are rarely seen by the general public due to their affinity for steep, inaccessible terrain and their sensitivity to disturbance. Mountain goats also have significant social and economic value to First Nations for ceremonial use and are a source of food and clothing. There is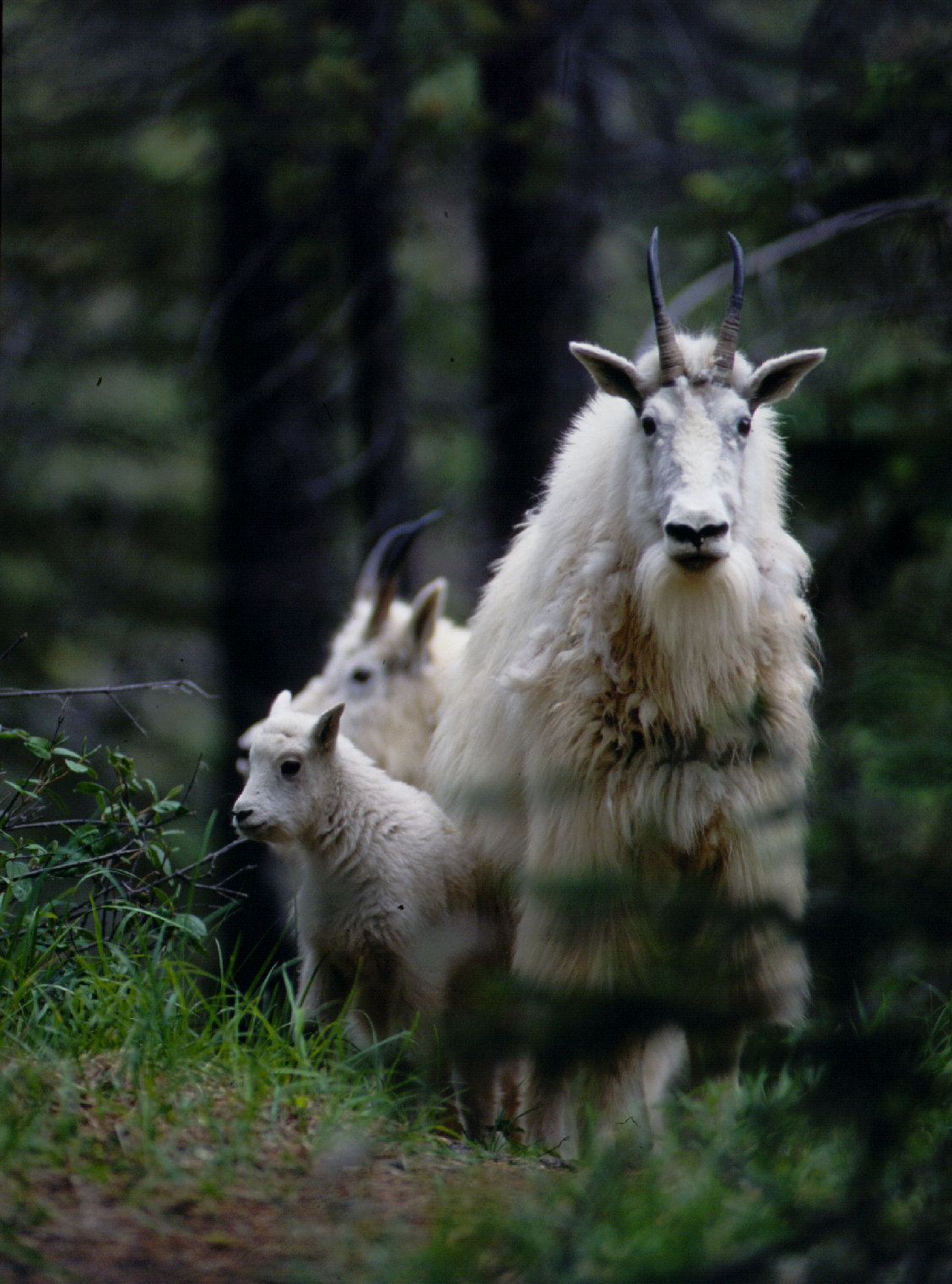 also significant interest in recreational mountain goat hunting by resident and non-resident hunters.
Anecdotally, mountain goat populations are in decline on the coast. In 2015, due to concerns about population declines, mountain goats were designated a federal species at risk and are provincially blue-listed meaning they are considered vulnerable to declines. Mitigating threats that can impact mountain goat populations is an important management objective to help maintain and/or recover mountain goat populations.
Biologists have noted that some land management activities such as harvesting and road building may impact mountain goat habitat. Other impacts could include fragmentation of forest stands that provide snow interception and forage during harsh winter conditions. In addition, mountain goats are sensitive to disturbance from ground-based and helicopter activities.
In order to mitigate the potential impacts of forest activities on mountain goats and their important winter habitat, Ministry of Forests, Lands and Natural Resource Operations biologists worked closely with forestry licensees and First Nations to establish areas where mountain goats would not be disturbed. As a result of this collaborative work, 803 mountain goat Ungulate Winter Range areas (UWRs) totalling over 115,000 hectares were established in the mid-coast in 2015.
Mountain goat UWRs contain a mix of forest and rocky outcrops that provide cover, forage and escape terrain during winter. Establishment of these UWR filled a gap between mountain goat winter range requirements and existing mountain goat UWRs in the North Coast and Sunshine Coast contributing to the long term conservation for one of the iconic wildlife species of British Columbia.