Apply for a General Authorization Licence
The type of vehicle you operate and the service you plan to provide determine whether you need a general or special authorization licence. Find out which type of passenger transportation licence you need.
If the proposed service meets the requirements, the applicant must demonstrate that they have met all the safety requirements before a licence is issued.
You'll be asked to provide documents for each vehicle you register.
General Authorization Application Documents
Submit the following to apply for a general authorization licence: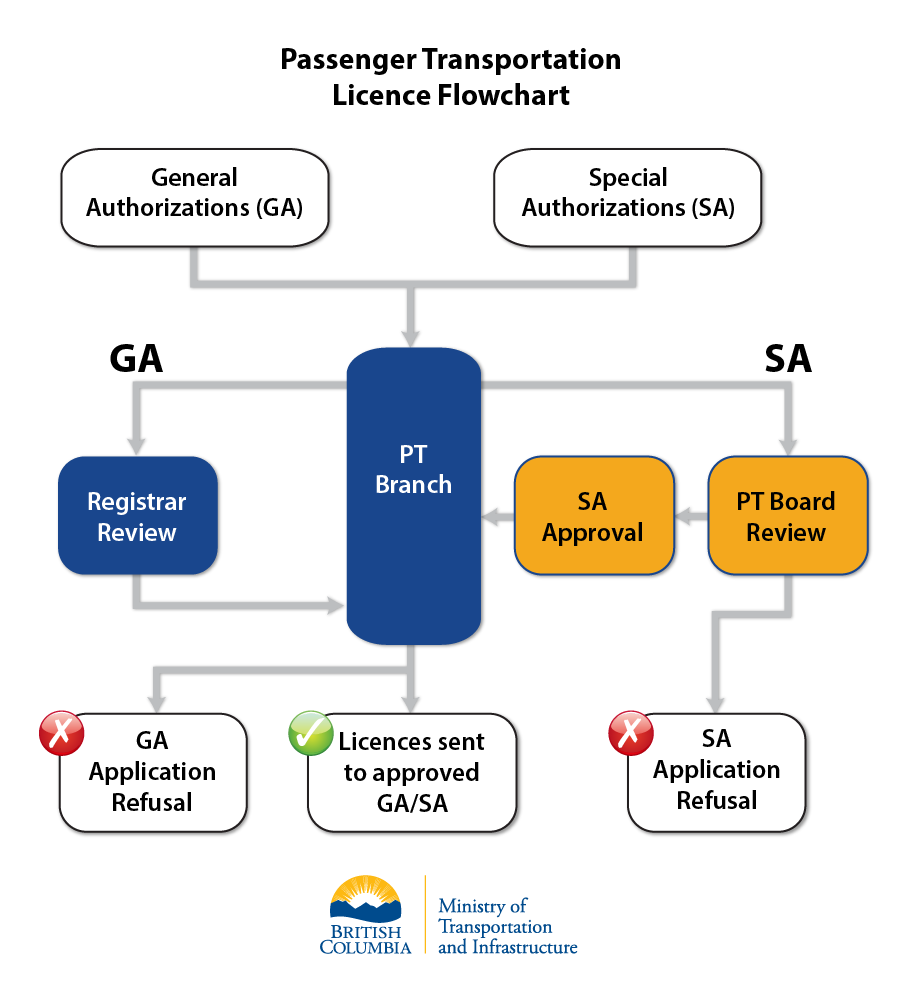 Fees
The application fee is $200 and is non-refundable once an application has been accepted.