Annual Property Tax
Property taxes are due July 2, 2020. Save time and beat the line by going online!
When you own or lease a property or manufactured home in B.C., property taxes must be paid yearly for each property.
If your property is in a municipality, contact your municipal office to find out if you can pay and apply online.
Important information about property taxes during the COVID-19 pandemic:
The money raised from the property taxes you pay are critical to funding local programs and services, such as:
Emergency rescue services
Road construction and maintenance
Garbage services
Recreation and community centers
Parks
Libraries
Hospitals
When a community starts a new service they are responsible for the costs. In some cases, the cost for the new service may be shared with other nearby communities. A recreation facility is a good example of when the cost to provide a new service may be shared.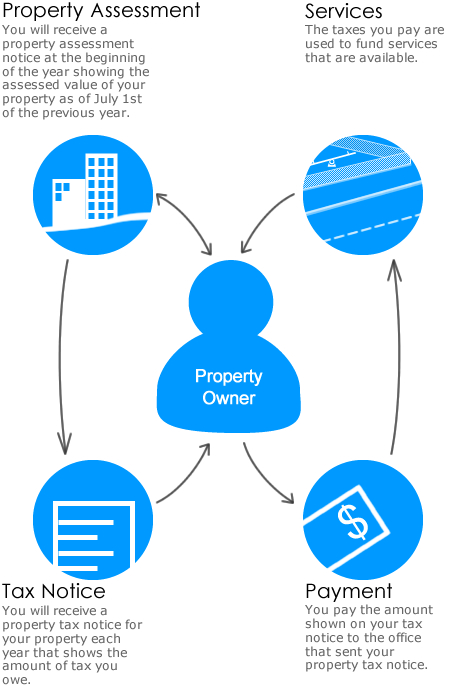 How Much Property Tax Do I Have To Pay?
The amount you pay is based on the funds needed to provide services for the year. Tax rates are set to determine how to share the cost of providing the services.
Tax rates and your property assessment determine how much property tax you pay.