Healthy Eating for Seniors Audio Book: Now Available at Local Libraries!
The Seniors' Directorate has developed a Healthy Eating for Seniors Audio Book. It was developed to complement the Healthy Eating for Seniors handbook that has been released in English, Chinese and Punjabi.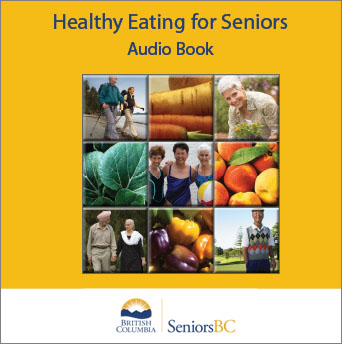 The audio book is available in English on a CD in DAISY and MP3 format, and can be listened to and navigated on a DAISY hardware player or a DAISY software player.
Learn more about DAISY and DAISY tools at:
The MP3 format is available online to provide listeners with the opportunity to download the Audio Book on their personal devices at no charge.
Copies of the audio book are available at local public libraries.