Deputy Sheriff Career Opportunities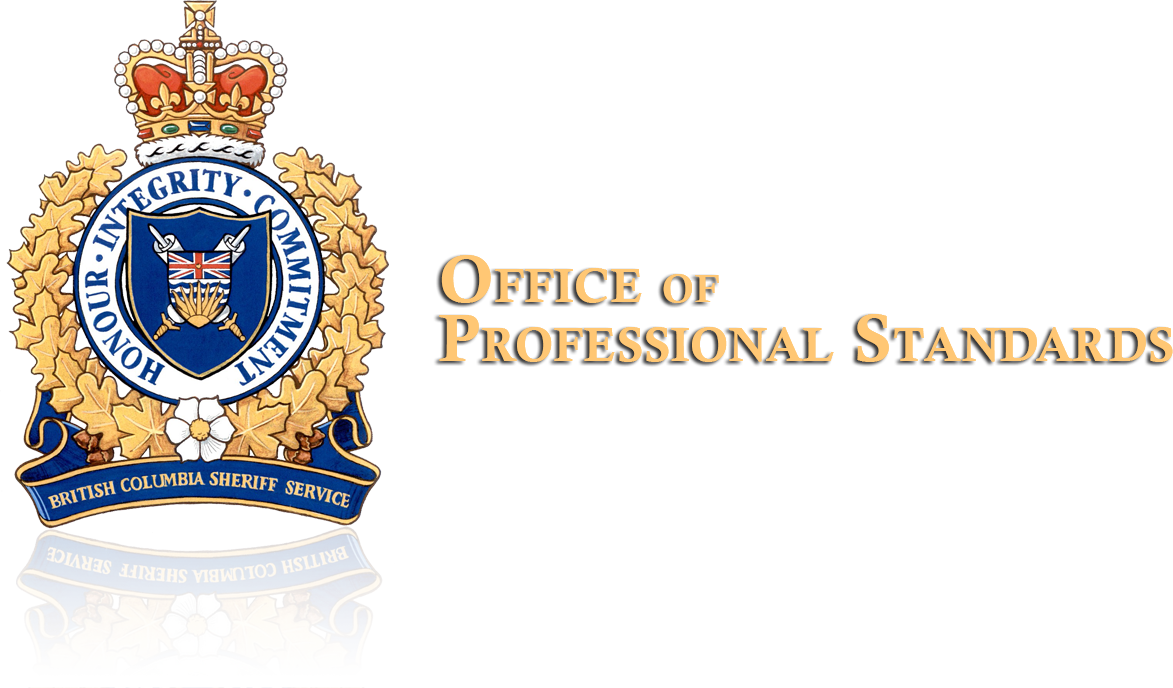 Are you looking for a dynamic career in the B.C. justice system with paid training and a competitive salary and benefit package? We're hiring Deputy Sheriffs across the province. The British Columbia Sheriff Service (BCSS) offers full-time employment that provides favourable work-life balance. Job opportunities are in the Lower Mainland with other potential opportunities in the North, Interior and Vancouver land regions.
Deputy Sheriff Posting Open Now!
Deputy Sheriff
Multiple Locations
Closes August 20, 2019
Locations
Abbotsford, Campbell River, Chilliwack, Colwood, Courtenay, Cranbrook, Dawson Creek, Duncan, Fort St John, Kamloops, Kelowna, Nanaimo, Nelson, New Westminster, North Vancouver, Oliver, Penticton, Port Alberni, Port Coquitlam, Powell River, Prince George, Prince Rupert, Quesnel, Richmond, Salmon Arm, Sechelt, Smithers, Surrey, Terrace, Vancouver, Vernon, Victoria, Williams Lake.
Overview
BCSS is a division of the Court Services Branch in the Ministry of Attorney General. BCSS offers exciting careers in a law enforcement environment in 43 court locations throughout the province.
Deputy Sheriffs are provincial Peace Officers who work closely with different partners in the justice system to ensure all levels of courts in the province are operating smoothly and safely. They provide protective services for the judiciary, crown, defense, public, and court staff, as well as all participants in the system. Deputy Sheriffs work to provide a safe environment while participating in or delivering justice services for the province.
Deputy Sheriffs work under the provincially mandated British Columbia Emergency Response Management System (BCERMS) when planning and delivering security for high security and high profile trials.
Responsibilities include:
Ensuring the safety of the courts and its users.
Coordinating court appearances, including high security situations.
Providing ground and air prisoner escorts.
Managing courthouse detention cellblocks.
Jury management, selection and sequestering.
Intelligence gathering and risk assessment.
Document and Canada wide warrant services.
Assisting the coroner's court.
New recruits enter the BCSS as Deputy Sheriffs and are provided with opportunities for continuing education, skill specialization, and career advancement. Deputy Sheriffs are able to advance their careers by pursuing opportunities to become:
Sergeants
Staff Sergeants
Inspectors
Superintendents
Chief Sheriff of Operations
The highest ranking Sheriff is the Chief Sheriff who reports to the Assistant Deputy Minister.
For more information about this role, read the Deputy Sheriff Job Description (PDF, 786KB).
BC Sheriff Services Vision
Continue to be recognized as an international leader in providing protective and enforcement services for the justice system.
Qualifications
Minimum 19 years of age.
Legally entitled to work in Canada (Canadian citizenship or permanent residency).
Grade 12 graduation or equivalent (for example, Adult Dogwood Diploma or GED).
Standard First aid with CPR – C, or Occupational First Aid Level One, or recognized equivalent.
Completion of 2 post-secondary English or written communications courses with a minimum of 6 credits OR one of the below English language proficiency alternatives:

Language Proficiency Index (LPI) Test (minimum score of Level 5)
CELPIP General Test (minimum score of level 7); CELPIP-General LS won't be accepted
IELTS Academic/General (minimum writing score of 6)

Valid Class 4 unrestricted B.C. Driver's License or equivalent from another province (no prohibitions/suspensions, and a maximum of nine demerit points).
Safe driving record (driver's abstract).
Minimum typing speed of 25 NET words per minute (the online typing test is administered by the BC Public Service)
Pass an enhanced security screening.
Pass the Sheriff Officer Physical Abilities Test (SOPAT). You must achieve a score of 4 minutes 15 seconds or under.
Pass a competency-based interview.
Pass a past work performance reference check.
Pass a computer stress voice analysis test.
Pass a comprehensive medical examination.
Previous law enforcement experience and/or education and training may be given preference.
As a Peace Officer within the Criminal Code of Canada, Deputy Sheriffs are required to be physically fit and pass firearms and force options training on a yearly basis. Please read the Deputy Sheriff Recruitment Requirements (DOCX, 30KB) for more details.
Application Process Update
The Office of Professional Standards accepts applications three times each year. View and apply for current opportunities through the Current B.C. Government Job Postings page. To receive email updates when a new job posting is active, create a Job Search Agent and select the category, "Court and Judicial Services." Our Searching for Opportunities page contains job search tips and instructions on how to create a job search agent.
The online application records responses on how applicants meet the listed qualifications. In addition to completing the online application, all applicants are required to submit documented proof of their qualifications. This includes emailing copies of their identification, certificates, and transcripts to the Court Services Branch (CSB) Office of Professional Standards (OPS).
Applicants who successfully complete and pass the Security Screening Questionnaire (PDF, 2.0MB) will be required to register for and pass the SOPAT (PDF, 215KB). To see a demonstration of the SOPAT, visit the Justice Institute of BC website. They must also agree to a detailed personal background check and comprehensive medical examination prior to receiving confirmation of employment. Results of the Security Screening Questionnaire and background check are verified through a Computer Voice Stress Analysis test.
What We Offer
A benefits package and defined pension plan that support employees and their families
A collaborative and engaging team
A diverse workplace
A flexible work environment
Competitive salaries
Professional development
An opportunity to build and advance your career in the public service
Paid Training
Upon hiring, new recruits are scheduled to attend mandatory Sheriff Recruit Training (SRT) at the Sheriff Academy at the Justice Institute of B.C. There's no cost to recruits for training and a training wage is provided.
After the completion of the Sheriff Recruit Training, and as a condition of employment, a recruit is required to sign a "Return of Service Agreement." The agreement states that if the individual doesn't remain in the employment of the BC Public Service for two years after hire, they commit to repay their training costs on a pro-rated basis, based on how long they've been employed.