Highway 97A - Enderby-Splatsin Transportation Study
The ministry is developing a comprehensive transportation plan that will identify and evaluate potential options to improve safety and traffic flow on the Highway 97A corridor through Enderby.
Potential options to be evaluated may include intersection upgrades, highway capacity upgrades, highway access modifications, alternative routes, traffic control measures and other solutions to improve safety and efficiency along the highway, which carries approximately 14,000 vehicles per day (up to 18,000 in summer).
This plan will consider all modes of transportation including safety and mobility for pedestrians and cyclists.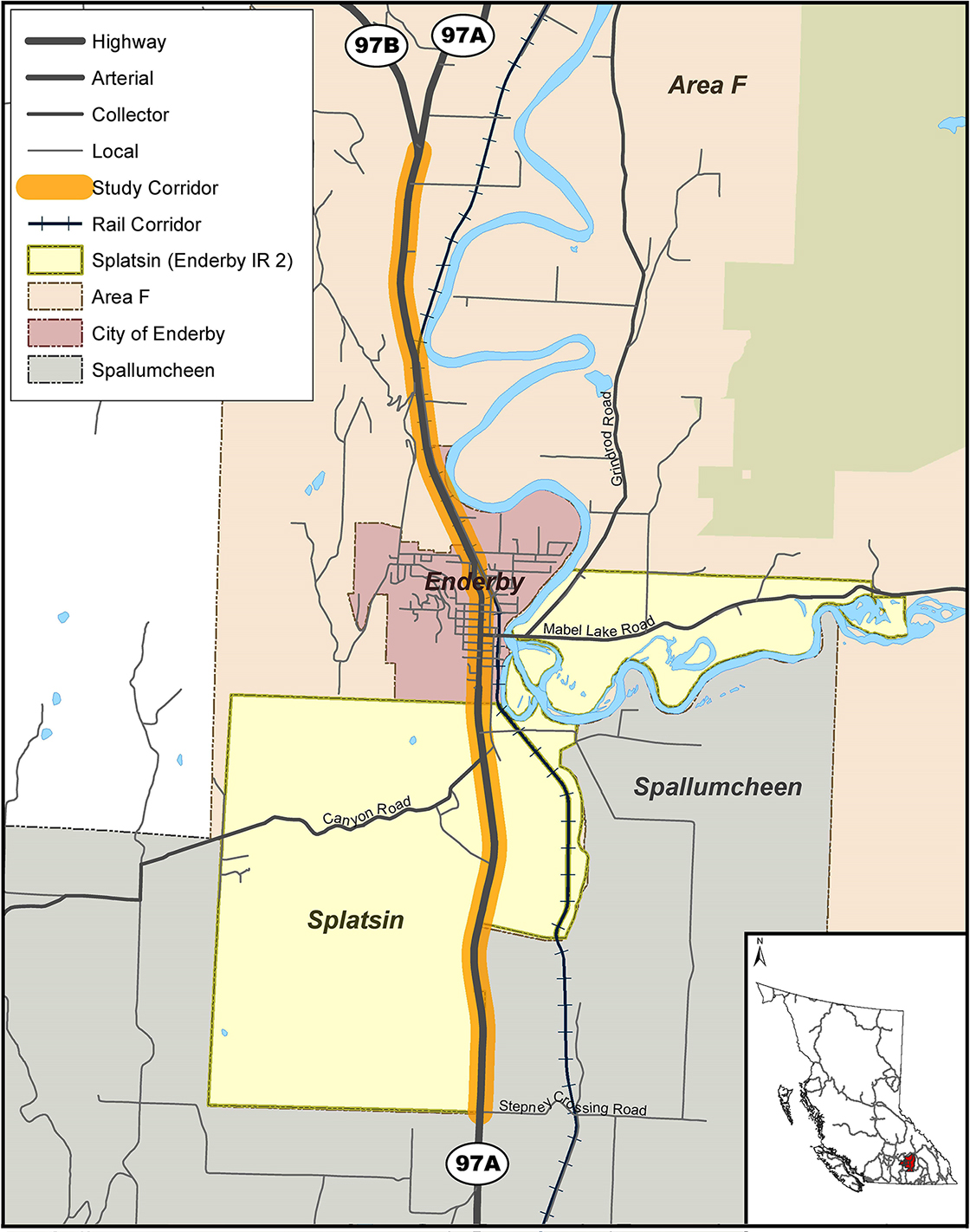 The study is examining the Highway 97A corridor through the City of Enderby and Splatsin IR#2 between Stepney Cross Road and the Highway 97A/97B junction.
Status
Schedule
The transportation plan is scheduled for completion in early 2020.
Public Consultation
Extensive engagement with the City of Enderby, Splatsin and the general public will take place throughout the planning process.

On May 1, 2019 the ministry held a public workshop in Enderby to gather input on the future of the highway corridor.