Highway 97 Lake Country Planning Study (Glenmore/Beaver Lake Road)
The ministry has begun a planning study to investigate and identify the future transportation needs of Highway 97 between Lodge Road and Duck Lake in Lake Country.
The study will recommend a long-term infrastructure strategy to improve safety and traffic flow along this segment of Highway 97. Special consideration will be given to the Highway 97 – Glenmore/Beaver Lake Road intersection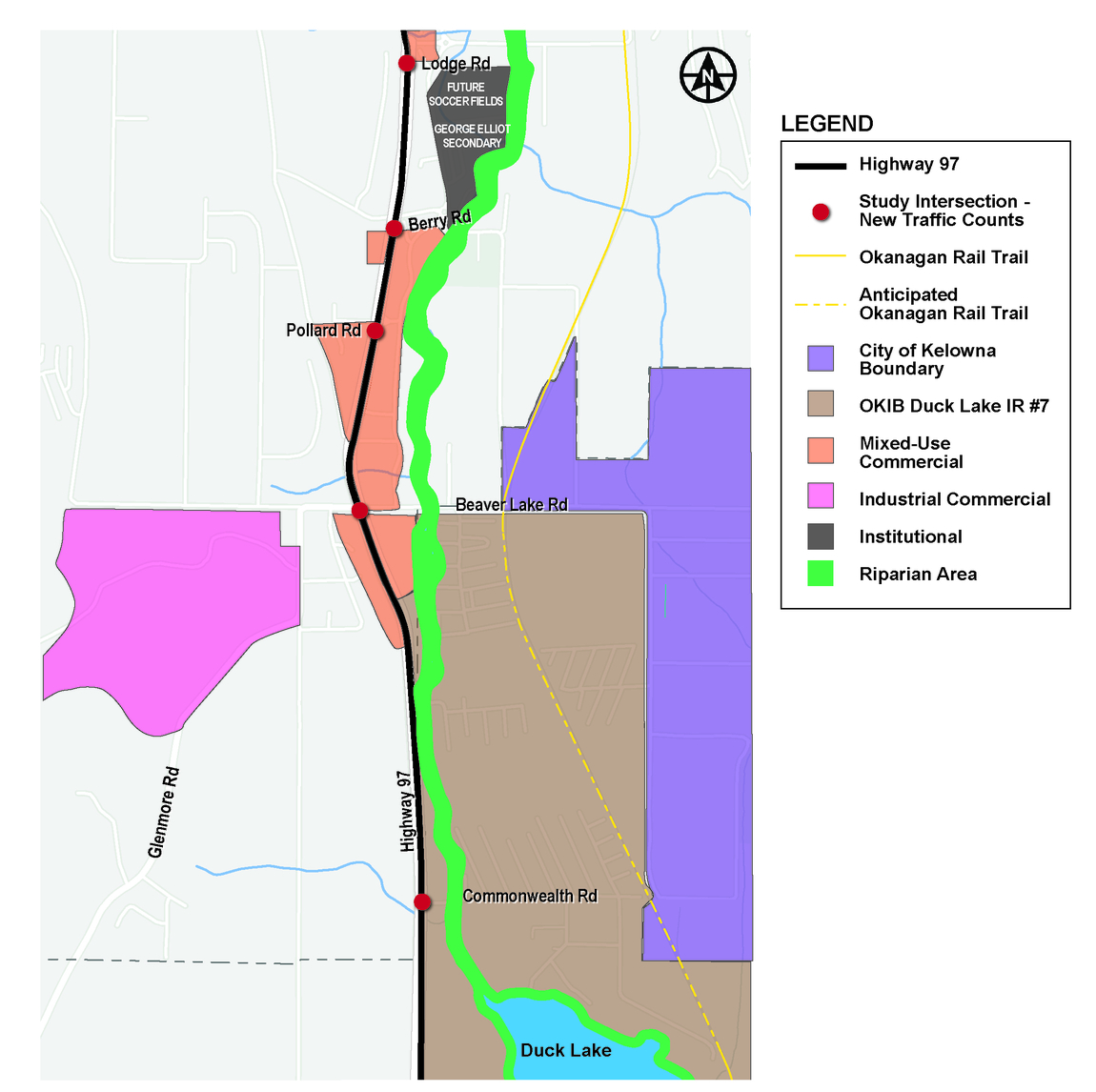 Status
Schedule
The planning study is scheduled for completion in early 2020.
Public Consultation
Extensive engagement with the general public and elected officials will take place throughout the planning study and will also include a technical advisory committee and a community liaison committee