Feed BC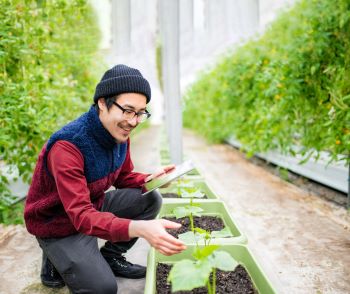 Feed BC is a provincial government partnership initiative led by the Ministry of Agriculture and Food, to increase B.C. food in hospitals, residential care facilities, public post-secondary institutions, and other government-supported facilities.
Through Feed BC, the Ministry works across government and with public sector, industry, and agriculture sector partners to:
Increase awareness and demand for B.C. food products in public institutions and beyond;
Support the capacity and market-readiness of B.C. food and beverage producers and processors;
Grow 'value chain' innovation and supply chain solutions to connect B.C. demand with B.C. foods; and
Measure, report on and promote Feed BC progress and partnerships.
Increasing B.C. food in public institutions:
Supports jobs and businesses for farmers, fishers, ranchers and food processors across B.C.;
Builds the provincial food supply and food system resilience;
Connects patients, residents, students, workers and clients to local food; and
Supports economic development in all regions of the province.
Results from a B.C. Input-Output model (BCIOM) study show the economic benefits of shifting to more B.C. food in B.C.'s public institutions. For every dollar spent on B.C. food in public institutions, there is up to a two-fold impact (2.2x the expenditure) to B.C.'s economy including new local jobs and GDP.