Feed BC in post-secondary institutions
Feed BC in the public post-secondary sector is a partnership initiative led by the Ministry of Agriculture and Food with the Ministry of Post-Secondary Education and Future Skills, and 20 public post-secondary institutions (PSIs).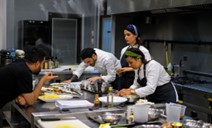 Through participation in Feed BC, universities and colleges showcase and demonstrate commitment to their sustainability goals and student interests in local food, and measurably contribute to the economic development and vibrancy of their local B.C. communities.
Since formally launching on campuses in February 2021 with the leadership and guidance of the Feed BC PSI Advisory Committee and the Administrative Services Collaborative, Feed BC has been working to expand program resources to support a partner Network and the participation and local food aspirations of public post-secondary Partners.
The Feed BC Post-Secondary Partner Program Action Plan 2023/24 -2024/25 (PDF, 855 KB) provides a roadmap of service offerings over the next 24 months that builds on the existing successes and the momentum to date.
The Feed BC PSI Partner Progress Report 2021/22 (PDF, 12.2 MB) highlights the work of universities and colleges across Feed BC's partnership streams: tracking and sourcing more B.C. food, innovative local food initiatives, and local food education, promotion and awareness.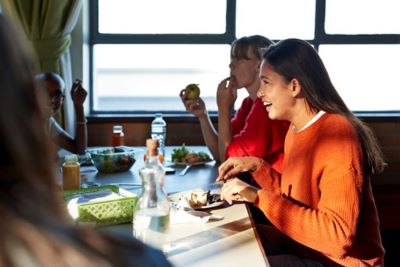 Local food stories – Our post-secondary partners
Feed BC's public post-secondary institution partners are strong supporters of local food and food system sustainability. Using goals and measures that reflect the values and vision of their institutions, they are actively supporting Feed BC. Read their local food stories here. ​
Sector partnerships
Working together to bring more B.C. foods to campus vending
BCNET is helping B.C.'s post-secondary institutions achieve their local food goals with Feed BC, a provincial government initiative led by the Ministry of Agriculture and Food to increase B.C. foods in public institutions.
In September 2021, BCNET worked with Ryan Company to help formalize the company's commitment to expand choices and feature more B.C./local food products in Ryan vending machines on B.C. post-secondary campuses. BCNET brings value and opportunity by consolidating demand and purchasing power for the benefit of member PSIs. BCNET worked closely with PSIs, Feed BC and Ryan Company to help the company respond to the growing interests in PSIs for more local, innovative snack products in campus vending machines.
Ryan Vending is actively working to identify and test potential new B.C. products with institutions in selected campus vending machines. The Ministry of Agriculture and Food's Value Chain Innovation Service has provided support to help identify B.C. snacks and drinks suitable to the unique size, packaging and perishability needs of vending machines and foster new connections with B.C. suppliers.
Ryan Vending currently carries several B.C. products, including Spinnaker's sodas, UnderGround kombucha, and Dan-D Pak snack mixes. Since starting to work with Feed BC, Ryan Vending has brought on new products including Victoria-based B.C. Better Seafood Supply Inc.'s Wild BC Pacific Salmon Jerky, Comox-based Hornby Organic Bars, and Surrey-based Hardbite Chips. In summer 2022, Ryan began the design and development of B.C. product vending machines for select post-secondary Partner campuses, increasing the scale of local food purchasing and opportunities for B.C. food businesses.

Feed BC in post-secondary partner resources
The Feed BC Directory: A searchable B.C. food and beverage product database connecting B.C. institutional and commercial buyers with B.C. producers and processors.
Customized support for sourcing B.C. foods via the Value Chain Innovation Service.
Tips and Tools for Integrating Local Food in RFx for Food Services (PDF, 252 KB): Tips and a template tool for including specific language relating to local food into an RFx for food service operations and suggested evaluation criteria.
An Indigenous Processors and Suppliers list, showcasing several market ready Indigenous food producers and processors within B.C.
B.C. Food Tracking and Reporting Template, used for tracking B.C. food expenditures.
Feed BC Partner materials, including digital and physical banners, clings and chalk menu boards.
Business-to-business initiatives including Pitch & Plate to connect and support collaboration between B.C public institutions and B.C. food products, distributors and suppliers through technology, match making and special events.
Feed BC Post-Secondary Reports:
Post-secondary education snapshot:
There are 25 public post-secondary institutions including universities, colleges and institutes located across B.C., with over 430,000 students.
Post-secondary institutions offer a variety of food services and to meet the needs of a diverse student base including full meal programs at select institutions for students residing on campus.
52% of B.C. public post-secondary institutions currently house a culinary department.
News
On February 9, 2021, Lana Popham, B.C. Minister of Agriculture and Food announced the launch of Feed BC partnerships with post-secondary institutions Building opportunities for B.C. food with post-secondary partners | BC Gov News
On March 16, 2022, an additional 11 Partners were announced for a total of 20 public post-secondary institutions committed to bringing more B.C. food to their services and programs. Feed BC partnerships serve local food in more public post-secondary institutions | BC Gov News