Climate action for youth
Through the CleanBC Roadmap to 2030, the Province is working to support technological innovation and make policy changes needed to reduce emissions and meet our climate goals. We're also working with Indigenous and local governments and making investments that will help B.C. adapt to a changing climate through the Climate Preparedness and Adaptation Strategy.
On this page you can find ways to support the move to a cleaner B.C. by reducing your use of fossil fuels, preparing for climate change and sharing your ideas.
Email this page
Share on Twitter
Share on Facebook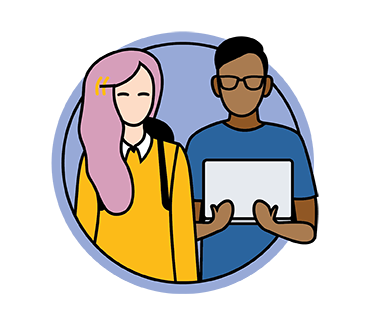 Get involved
Build your skills

Climate actions you can take
We can work together to move away from using fossil fuels and prepare for the effects of climate change that are already impacting B.C. Governments, industry, communities and individuals are all part of the solution.
Visit your community's website or check in with local leaders to see what's underway to address climate change
Get involved in a community garden to become more food secure
Plant trees to create shade and keep things cooler during heatwaves. The BC Hydro Community ReGreening Program helps fund tree planting
Get in touch with community and provincial leaders about climate issues
Check out Co-Creating a Sustainable BC to see how youth from around the province are working together to create community climate projects, or Be the Change Earth Alliance's Youth for Climate Action project in Vancouver
At school or work
At home
Carpool, bike or take public transit to work or school
Reduce food waste and compost more
Eat more local food and plant-based proteins
Close curtains and blinds in hot months to keep your house cool
Make an emergency plan to prepare your household for severe weather, flooding and wildfires
For yourself
Climate change and its impacts can cause anxiety and grief, as well as chronic mental health problems. If you or someone you know needs help, use the resources below:
Crisis lines:

310Mental Health Support: Call 310-6789 (no area code needed) for emotional support, information and resources specific to mental health
Kid's Help Phone: Call 1-800-668-6868 to speak to a professional counsellor 24 hours a day
The Crisis Line Association of B.C.'s map can help you find local support
Young people across British Columbia and the world are speaking up for further climate action. Share your knowledge, ideas and stories with the Government of B.C. through these opportunities:
Current opportunities
Visit govTogetherBC and use the drop-down menus to find CleanBC engagement opportunities and share your thoughts on climate-related topics
Provide input and feedback on policies and programs by emailing CleanBC@gov.bc.ca

Contact your local leaders to share your thoughts on climate-related topics
Training and work in climate
Demand for low-carbon products and services is growing around the world, and B.C. is no exception. At the same time, we also need to prepare and adapt for the effects of our already-changing climate.
A climate-related career might involve designing buildings that can withstand climate impacts, maintaining electric vehicles, or bringing sustainable practices to a resource industry like forestry or farming. Explore the links below to find options that might fit you.

Other climate resources
Learn more
Take a deeper look at how and why climate change occurs, and its impacts.
The Creating a Cleaner Future guide (PDF, 709KB) has more climate action ideas and information. Share it with family and friends and see how you can take action together

Email
Share on Twitter
Share on Facebook
Know your impact
Assess your biggest areas of resource consumption.
Climate change and equity
The impacts of climate change that we are seeing, such as heatwaves, droughts, wildfires and flooding, are not felt evenly across our society. People with higher incomes and more privileged backgrounds typically have more resources and a greater capacity to protect themselves from the impacts of climate change.
As the effects of climate change increase in B.C., so does the urgency of addressing this equity challenge.
B.C.'s climate change strategies and you
CleanBC is the Province's plan to reduce carbon pollution and take care of the environment, while creating more jobs and economic opportunities. It focuses on ways to reduce greenhouse gas (GHG) emissions by looking at B.C.'s top three sources of GHGs: industry, transportation and buildings and communities.
The Roadmap to 2030 is our plan to scale up our climate actions and speed up the shift away from fossil fuels in order to meet our emissions reduction targets and set the course to fulfill our net-zero commitment by 2050.
Because elevated levels of greenhouse gases are already in the atmosphere, B.C. is already experiencing impacts of climate change, like hotter summers, increased wildfires and flooding. This will continue to for many years to come. B.C.'s Climate Preparedness and Adaptation Strategy ensures we stay safe and respond effectively to this changing climate.
CleanBC supports for youth:
Did you know?
The Province's Climate Change Accountability Act has legislated targets for reducing greenhouse gas emissions. B.C. is required to make a public report every year on progress to targets and actions taken to reduce emissions and manage climate change risks.
An independent Climate Solutions Council provides advice to the B.C. government on climate action and clean economic growth. The Council includes a youth representative who champions the voices of young British Columbians.