Climate action resources for Indigenous communities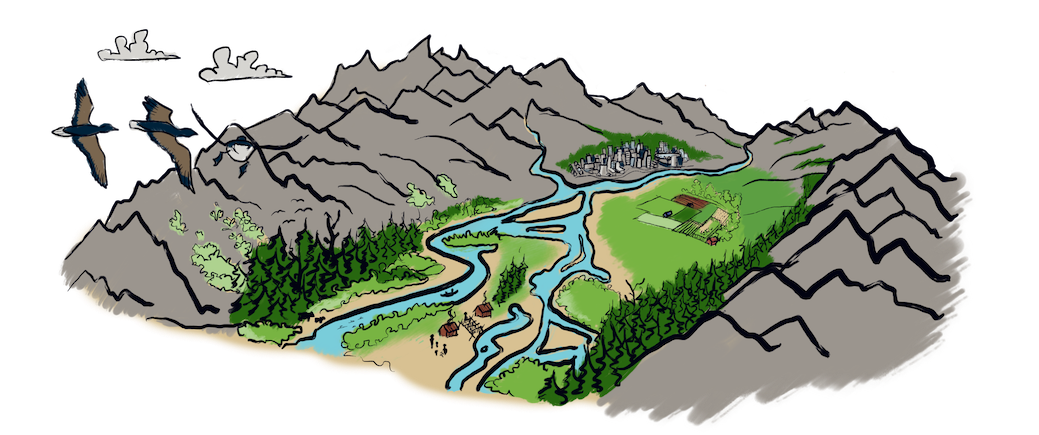 Graphics by Alderhill Planning Inc.
Indigenous Nations and communities across B.C. are leveraging their knowledge and relational approaches to advance climate change solutions, whether through individual practices, community-based action or collaboration with other governments.
This page provides resources for Indigenous communities to support actions that reduce greenhouse gas emissions and help prepare and adapt to climate change.

What's new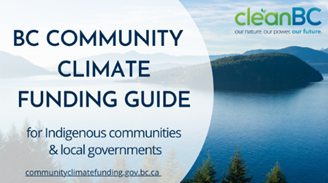 Toolkits
Indigenous Climate Action Toolkit
An online learning session for Indigenous youth leaders, with a knowledge guide and curriculum made available upon completion.
Climate change adaptation toolkits
Indigenous Climate Hub
Provides climate change resources and tools for Indigenous peoples and acts as a hub for Indigenous climate change leaders
CIER Climate Change Adaptation Planning Toolkit for Indigenous Communities
Provides tools, resources and considerations to support Indigenous communities interested in planning for climate change adaptation
CIER First Nations Integrated Watershed Planning
An in-depth look at how Indigenous communities can responsibly and sustainably plan for the use of their watersheds
---
Learning resources and training
Community Clean Energy Solutions (B.C. Government)
Lists funding opportunities, links to toolkits and various other useful resources
First Nations Home EnergySave
Supports homes transitioning to lower energy use, builds local capacity and economic development
A Shared Future
Research program highlighting stories of healing and reconciliation involving partnerships between Indigenous Nations and Canadian governments associated with renewable energy projects
Climate change adaptation learning resources
Indigenous Climate Health Action Program
Supports communities in strengthening climate health resilience and addressing the various climate effects affecting their wellness and health.
Indigenous Leadership Initiative
Dedicated to advancing the role of Indigenous Nations in deciding the future of traditional territories. Conducts the Indigenous Guardians program, land use planning, conservation and protection
IISAK OLAM Foundation
Knowledge sharing and capacity building for Indigenous Protected and Conserved Areas
Lower Fraser Fisheries Alliance Climate Change Adapt Program
Supports Nations in managing and planning for the impacts of climate change on their fisheries
Retooling for Climate Change
Provides Indigenous and local governments, public sector organizations and businesses with resources and tools to prepare for the current and coming effects of climate change
Climate telling
A knowledge-sharing platform for Indigenous communities with resources and tools for projects related to climate change and health
---
Youth resources
New Relationship Trust Youth Grant Initiative
Funding program providing up to $5,000 to Indigenous youth group projects focused on capacity building
Generation Power
Training program for Indigenous youth interested in future careers in clean energy
IISAK OLAM Foundation: Climate Action Youth Ambassadors Canada
Network of Indigenous and non-Indigenous youth concerned about the impacts of climate change and sharing inspiring climate solutions
---
Peer-to-peer
Great Bear Initiative Climate Action Peer Network
Provides training and capacity building to community-based climate action coordinators working on projects related to climate action, energy efficiency, clean energy and community engagement.
---
Climate action funding
B.C.'s Community Climate Funding Guide
All-in-one site for Indigenous communities and local governments to search funding opportunities from federal, provincial and other organizations. Use the site to check project eligibility, identify key deadlines and browse for other resources
BC Hydro free products and rebates for Indigenous Communities
Lists rebates and free products available to Indigenous communities conducting efficiency renovations, training in skilled labour and more