Share Your Water Data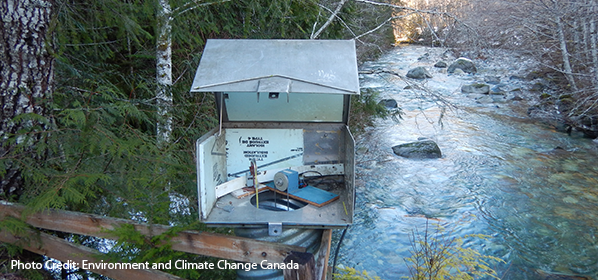 Around our province, water related data is collected for a variety of purposes, including: Flood and Drought Prediction, Trend monitoring, Research, Operation Water System Management, Fisheries Management, Compliance Monitoring, Infrastructure Design, and Water Use Planning.
The Province's goal is to capture water related data, including water quality, groundwater, hydrometric and snow, and make it available as a shared and accessible resource for water data. Sharing your water data will support a greater understanding of our water resources, and enable sound, science-based decisions, as well as track changes to our water resources over time.
What type of data do you have?
If you have Continuous data (or Automated, Time-series data) collected through dataloggers and automated to transmit through satellite or cellular systems, or manually downloaded in the field, you can sign-up and apply to share your data with us.
If you have discrete (non-continuous) water sampling data (i.e. grab samples) that you would like to share, contact the EMS Help Desk (EMSHelp@gov.bc.ca).