Richard Bennett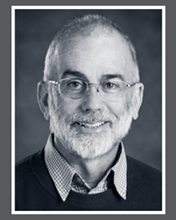 "Dr. Bennett recognized the importance of using science to develop public health and environmental policy. He brought together air quality experts and health science professionals to develop the Air Quality Health Index endorsed by the Canadian government for use across the country." The Professional Institute of the Public Service of Canada
Dr. Richard Bennett received a Legacy Premier's Award in 2007 and was inducted into the Hall of Excellence in 2014.
Richard made an exceptional and lasting contribution to the province of B.C. through his 30 years of work in the field of air quality management. Early in his career, Richard introduced the government climatology group to many new innovative remote-sensing techniques.
In the 1980s, as the direction of government changed, the focus of Richard's work moved from climatology to air quality. During this period, Richard contributed his wealth of experience and knowledge through recruitment and training of staff and building one of Canada's leading provincial air quality programs. With Richard's guidance, British Columbia developed cutting-edge legislation on the use and release of ozone depleting substances.
Through the 1980s and 1990s, Richard continued to support the province's effort to incorporate air quality model-based analysis in management decision-making. He developed a series of training workshops to educate other provincial staff on the benefits of these new techniques.
Richard made another important contribution to British Columbia by representing the province on national and international committees, including the CEPA (Canadian Environmental Protection Act)/FPAC (Federal Provincial Advisory Committee) Working Group on Air Quality Objectives and Guidelines and the US-Canada Air Quality Committee, Sub-Committee on Scientific Cooperation.
Recognized as an international expert, Richard has:
Developed and mentored one of Canada's leading provincial air quality programs
Drafted ozone depletion legislation
Initiated a provincial smoke management policy
Spearheaded a pilot project to demonstrate the new Air Quality Health Index
These considerable achievements and many more have had a significant impact toward improving the quality of life of every British Columbian. Simply put, Richard's work has directly led to better quality air throughout the province and his influence in the field has extended beyond our provincial and national boundaries.