Brent Merchant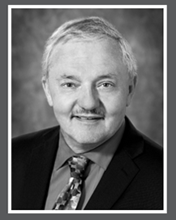 "All of the positions I held made a difference, they challenged my intellect and creativity, and they were fun."
Brent Merchant started his career with BC Corrections as an entry-level correctional officer. He rose through the ranks to eventually lead the Adult Custody Division before becoming the Assistant Deputy Minister of the branch.
Brent's most significant achievements have resulted in BC Corrections becoming a national leader in the field of corrections. He changed the way probation and correctional officers work with offenders, which resulted in better outcomes for them. Brent advocated for a more humane, respectful way of supervising offenders in the community and caring for inmates in custody. This vision was implemented through a number of innovative programs, such as a new behavioural approach to help offenders change their behaviour and safely support inmates with intensive mental health, substance use or behavioural needs. Correctional centre and community corrections staff collaborate to plan for high-risk offenders' release and success in living crime-free in the community.
Brent changed the way probation officers work with clients through the rollout of a new innovative approach to supervise offenders that has been proven to reduce their rate of reoffending. He took action both provincially and nationally to ensure inmates with mental health needs receive support and oversaw innovations in programming for Indigenous inmates. He was also instrumental in addressing capacity challenges by implementing the largest capital investment in the history of the Branch, adding a total of 800 new cells throughout the province.