B.C. Symbols
Several provincial symbols have been established to highlight unique and important elements of B.C.
B.C.'s Coat of Arms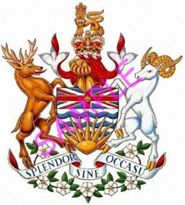 B.C.'s Coat of Arms was granted by Her Majesty Queen Elizabeth II on October 15, 1987. It's an important element in our visual heritage and a symbol of our co-sovereign status as a province of Canada. Use of the Coat of Arms image is restricted under B.C. law.
Learn more about the history and use of B.C.'s Coat of Arms.
Provincial Flag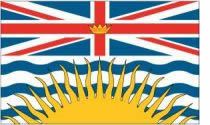 Adopted in 1960, the provincial flag duplicates the design of B.C.'s Shield of Arms, which is a component of B.C.'s Coat of Arms. The top of the flag depicts the Royal Union Flag, reflecting B.C.'s British heritage, with the King Edward crown in the centre representing the Royal Family. Below is a setting sun, representing B.C.'s position as Canada's westernmost province.
The wavy white and blue lines symbolize B.C.'s location between the Pacific Ocean and the Rocky Mountains.The provincial flag is in the public domain and may be reproduced.
Flower - Pacific Dogwood
The Pacific dogwood (Cornus nuttallii) was adopted in 1956 as B.C.'s floral emblem. The Pacific Dogwood is a tree that grows six to eight metres high, and flowers in April and May. In the autumn, it's known for its cluster of bright red berries and brilliant foliage.
Bird - Steller's Jay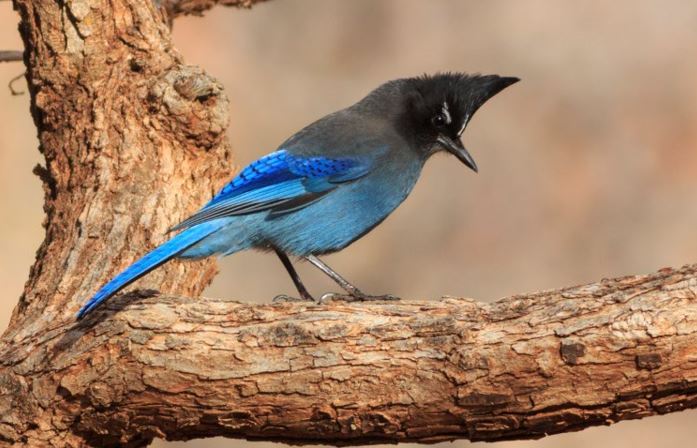 The Steller's Jay (Cyanacitta stelleri) became B.C.'s official bird on December 17, 1987. Coloured a vibrant blue and black, it's found throughout the province. This lively, smart and cheeky bird was voted most popular bird by the people of B.C.
Mammal - Spirit Bear
The Spirit Bear (also known as the Kermode Bear, Ursus americanus kermodei) was added to the list of B.C.'s official symbols in April 2006. The greatest concentration of Spirit Bears can be found on the Central Coast and North Coast of B.C. The Spirit Bear is not albino, but rather it is a black bear that has white fur due to a rare genetic trait.
Fish - Pacific Salmon
The Pacific Salmon (Oncorhynchus) was added to the list of B.C.'s official symbols in February 2013. The Lieutenant Governor in Council may make regulations establishing a symbol to represent Pacific Salmon.
Pacific Salmon includes the following species:
Chinook salmon
Chum salmon
Coho salmon
Cutthroat trout
Pink salmon
Sockeye salmon
Steelhead
Gemstone - Jade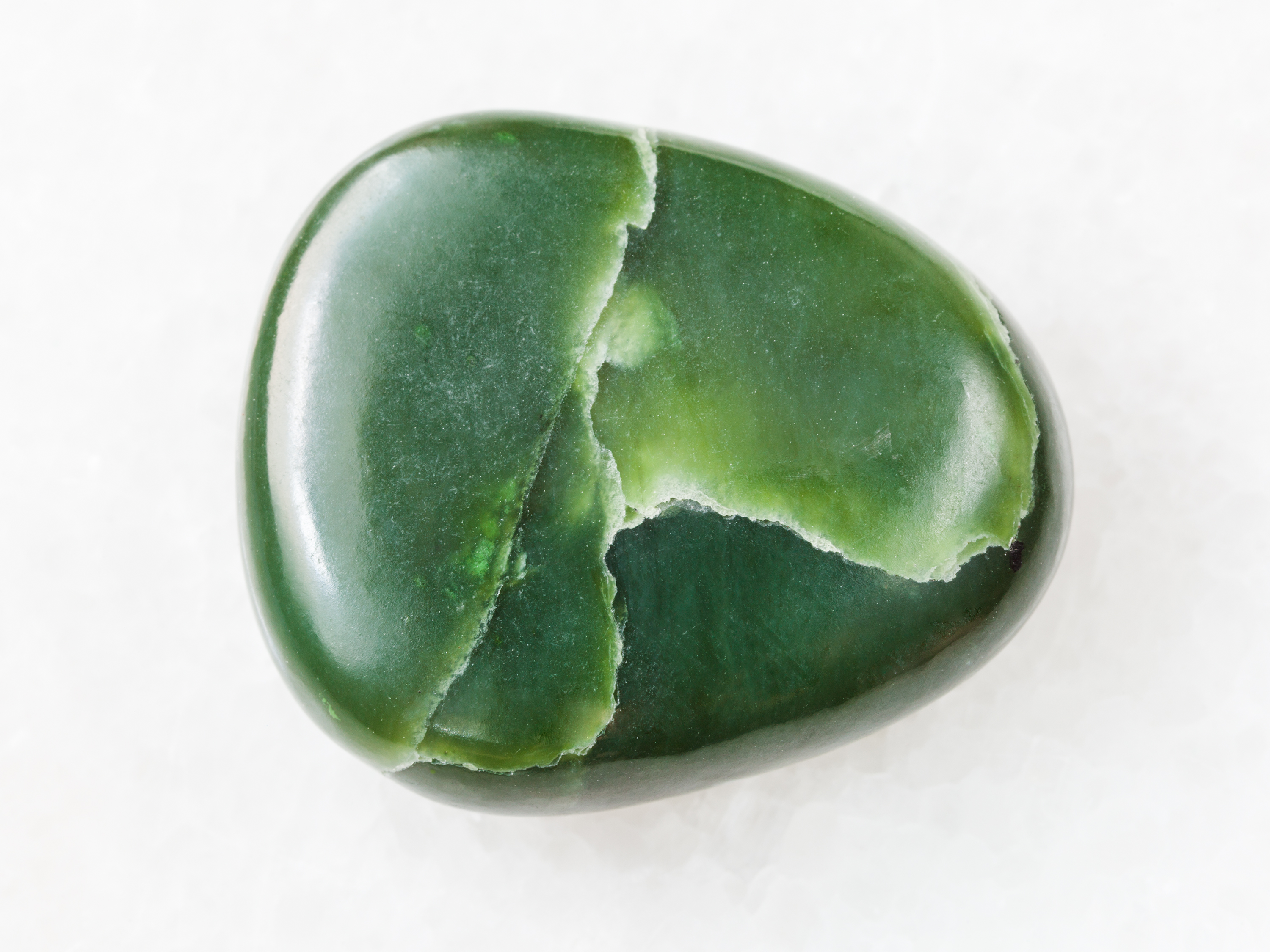 Jade became B.C.'s official mineral emblem in 1968. Consisting mostly of nephrite, B.C. jade is prized by carvers of fine jewelry and sculptures. It's mined in many parts of B.C.
Tree - Western Red Cedar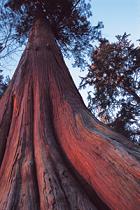 The Western Red Cedar (Thuja plicata donn) was adopted as the official tree of the province on February 18, 1988. Historically, the tree has played a key role in the lives of West Coast First Nations, and continues to be a valuable resource for the province.
Provincial Tartan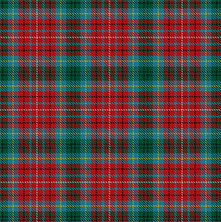 Adopted in 1974, the provincial tartan has five colours, each with its own significance:
Blue for the ocean
White for the dogwood
Green for the forests
Red for the maple leaf
Gold for the crown and sun on the shield and flag
Image Source: The Scottish Registry of Tartans