BC Family Day
On the second Monday of February, British Columbians celebrate Family Day, taking extra time to enjoy activities with their loved ones.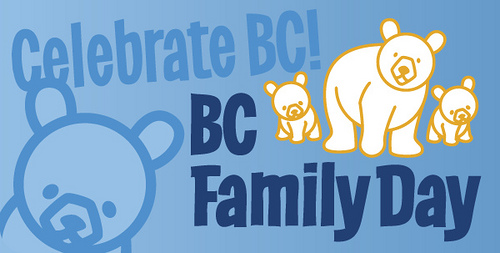 This provincial statutory holiday was established in 2013 following extensive consultation with British Columbians, including the tourism industry and business community.
Over the past five years, more than $1 million in funding from the provincial government has supported communities throughout the province in providing families with a host of free activities over this mid-winter long weekend.
In 2017, the B.C. Government supported 211 Family Day events in 113 communities.
In 2018, BC Family Day will be celebrated on Monday, Feb. 12.