Country Prime Meats Ltd
Country Prime Meats Ltd. (CPM) specializes in producing superior quality, award-winning Canadian meat snacks.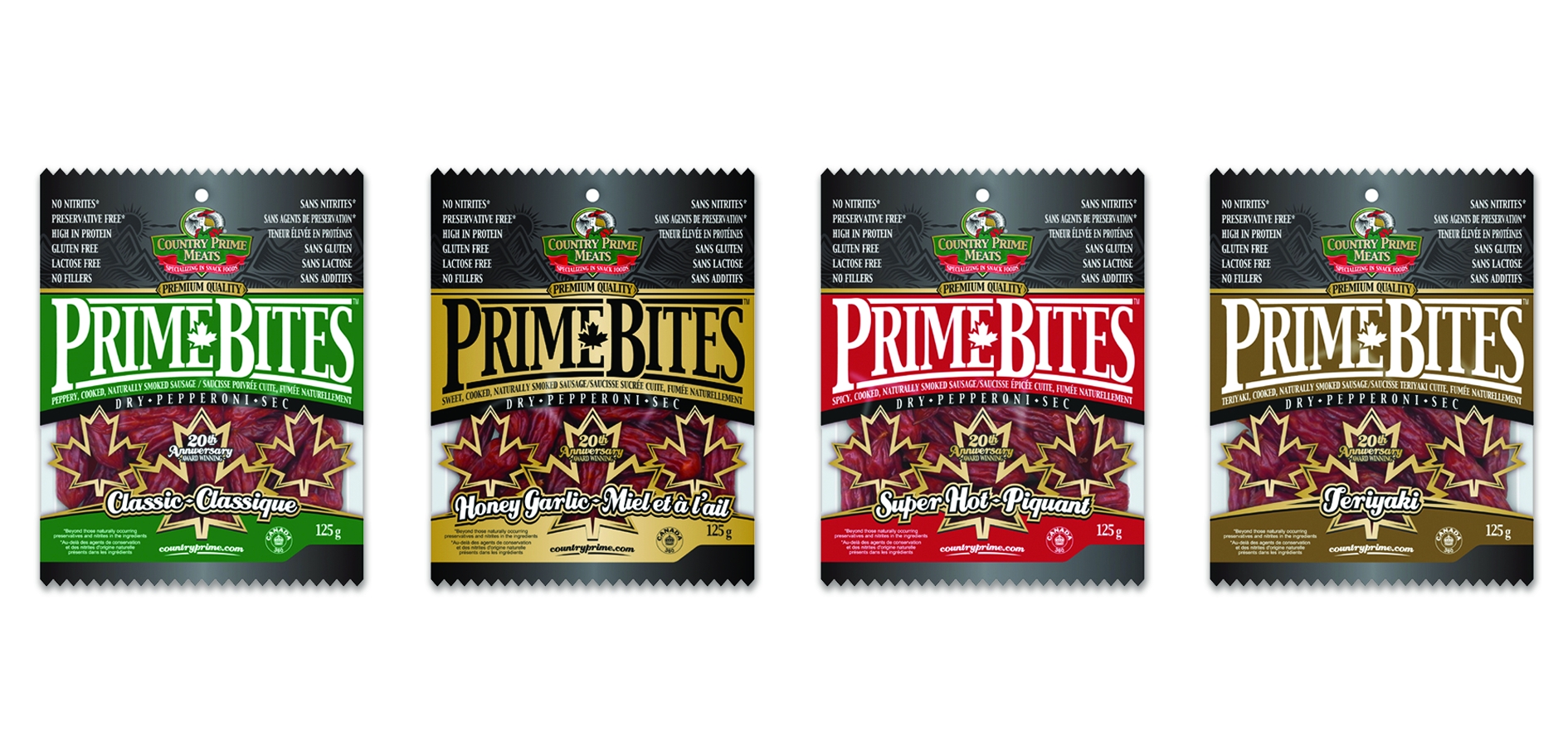 The company's meat snacks have among the lowest levels of sodium, cholesterol and fat. All products are air dried, naturally wood smoked, and fully cooked, using high quality ingredients that are carefully selected and sourced from Canada. They contain no added MSG and are free of gluten, lactose, and artificial colours or flavours. Their meat snacks are shelf stable for 18 months and require no refrigeration.
CPM's product line includes: dry pepperoni, as single sticks, mini sticks and prime bites, in flavours such as classic, super hot, teriyaki, and honey garlic; as well as Prime Bites Naturals, a leaner dry pepperoni made from turkey that is raised without antibiotics or hormones, with no added nitrates, in flavours including Himalayan and Tuscan.
The company's production facilities are federally inspected, Hazard Analysis and Critical Control Points (HACCP) approved, and Safe Quality Food (SQF) Level 2 Certified to ensure food safety.
Established in 1996, in Lac La Hache, CPM is a family-owned business. Their products have reached international acclaim by winning several Gold Medals at food competitions in Europe. In addition to their branded products, CPM specializes in private label co-packing opportunities. The company has made considerable strides to lower their environmental impact, and since 2014, 100% of the energy spent at CPM is considered carbon neutral. These efforts have been recognized with an award for Innovation in Energy Management.