Kootenay freshwater fish management
The Kootenay Region encompasses the southeast corner of British Columbia and consists of the Columbia Mountains (Purcell, Selkirk and Monashees) and the Rocky Mountains. Noted fish species in the region include Westslope Cutthroat Trout, Bull Trout and Gerrard Rainbow Trout. Fisheries staff are located in offices in Cranbrook and Nelson.
On this page:
Kootenay Lake public meeting - March 14, 2022
On March 14, 2022, an online meeting was held to discuss the Kootenay Lake Kokanee Collapse, the current status of fish stocks, recovery actions implemented to date and recovery action plans for 2022. Please find the pre-meeting slideshow below as well as some answers to some Frequently Asked Questions for Kootenay Lake fisheries.
Primary responsibilities for the Regional Fisheries
Primary responsibilities for the Regional Fisheries staff include: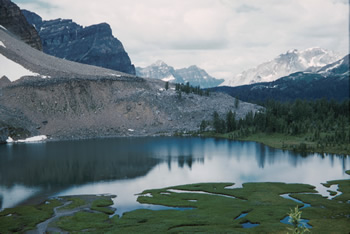 Freshwater fisheries management in regional lakes and streams, conservation, lake stocking, angling regulations, and classified waters
Cooperative fisheries management with government agencies, First Nations and NGOs
Specific Fisheries Project
Review & Approval of scientific fish collection and live fish possession and transportation permits
Collect and provide scientific fisheries information, data and support for First Nations treaty negotiation tables and other user groups
Classified Waters of the Kootenay Region
Kootenay Regional News
Kootenay Lake Online Public Meeting Poster March 2022 (PDF, 124Kb)
White Sturgeon Sampling on Kootenay Lake information poster (PDF, 2.6Mb)
Kootenay Lake Rainbow Trout and Bull Trout "Spaghetti Tag" Reward (PDF, 163Kb)
Kootenay Mountain Culture Magazine Articles (Note: these links leave the Provincial Government web and take the viewer directly to Kootenay Mountain Culture Magazine managed web pages)
Kootenay Regional Reports
Note: Additional reports can be accessed through the Cross-Linked information Resources (CLIR) Tool
Kootenay Lake Bulletins and Reports