Adopt a Highway
The Adopt a Highway program offers organizations and volunteer groups the opportunity to contribute to their community and province. Groups "adopt" a section of provincial highway to carry out or sponsor activities such as landscape beautification, litter pickup and identifying and reporting invasive plant species.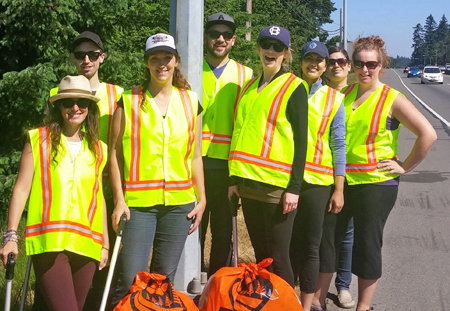 Steps to Becoming a Volunteer
Complete and submit the Adopt a Highway application (PDF).
Review the insurance specifications (PDF) and follow up as appropriate.
The Adopt a Highway coordinator will assign a highway section and provide contact information for the district office.
Submit an Adopt a Highway Volunteer Waiver and Acknowledgement of Risk form (PDF) for each volunteer.
Request training on how to spot and report invasive plants through your regional invasive species committee.
Volunteer Safety
Safety is paramount – and ensures a successful program for all involved.