Provincial Rest Areas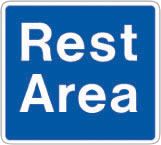 B.C. has more than 200 rest areas available for motorists, many with scenic lookouts and trails. All rest areas are equipped with garbage cans and the majority have picnic tables. All have toilets – ranging from classic rustic pit toilets, to compost toilets, to full-flush facilities.
The B.C. provincial rest area map shows locations, amenities, vehicle restrictions, operating hours of rest areas, and whether rest areas have electric vehicle charging stations.*
Rest areas are typically located on major highways where alternate commercial services are generally not available. Most provincial rest areas are open year-round, but some are open seasonally only. Overnight camping is not permitted.
Commercial Trucks & Large Vehicles
Many rest areas have been designed to accommodate large commercial vehicles, such as semis, as well as regular passenger vehicles and motor homes. Generally, these rest areas have larger parking areas and acceleration/deceleration lanes. Although available to large commercial vehicles, the maximum GCVW is 65,300 kg and 26 m OAL.
The red icon

on the rest area map indicates rest areas that do not accommodate large vehicles.
*This map does not include Visitor Information Centres, BC Parks, Parks Canada, truck stops, privately owned establishments or the many other rest areas provided by communities or businesses you may see along the way.