Highway 1 - Ford Road to Tappen Valley Road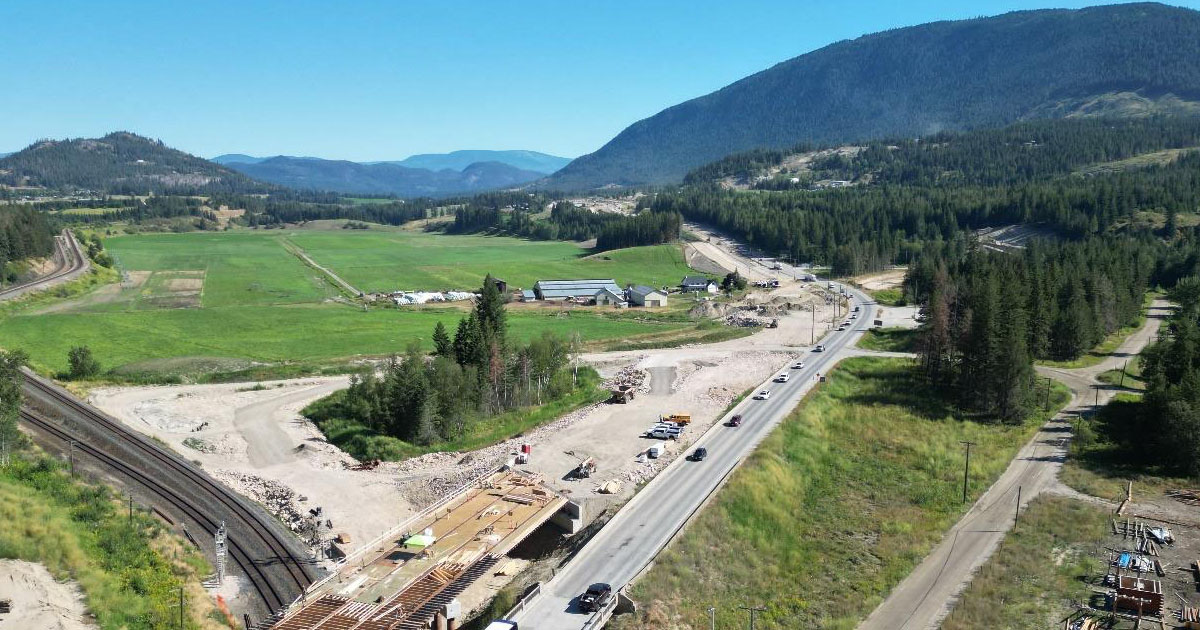 The Trans Canada Highway 1 Ford Road to Tappen Valley Road Four-Laning project will upgrade approximately 4.3 km of the Trans-Canada Highway (TCH) and replace the Tappen Overhead bridge. The western limit of the project begins at Ford Road and extends through to its terminus 400 metres east of Tappen Valley Road.
Improvements include:
4.3 km section of the Trans-Canada Highway widened from two to four lanes
New east bound commercial carrier pullout
New frontage road system to provide safer access to the highway
Modified protected T-intersection at Tappen Valley Road
Replacement of the existing Tappen Overhead bridge
Installation of median barrier
Status
Detailed Design complete and advertised on BC Bid for construction
We are committed to work with indigenous partners

Skwlāx te Secwepemcúl̓ecw (Skwlāx)

located on the northeast shore of Little Shuswap Lake
Since January, Skwlax Resource Management Ltd.

Employed 30 people
Have been operating 10 pieces of equipment
Completed advanced clearing
Project Benefits
Improve safety, capacity and movement of goods and services
Provide safer access to local roads for residents, commercial vehicles, tourists and travellers
Reduce travel times during peak travel periods
Wider shoulders and new frontage road system to support cyclists, pedestrians, and people using other modes of active transportation
Project Cost
The total project cost is estimated at $243 million. This includes up to $82.1 million from the Government of Canada under the Provincial-Territorial Infrastructure Component of the New Building Canada Fund.
Public Consultation
Project Concept
Project Photos