Electricity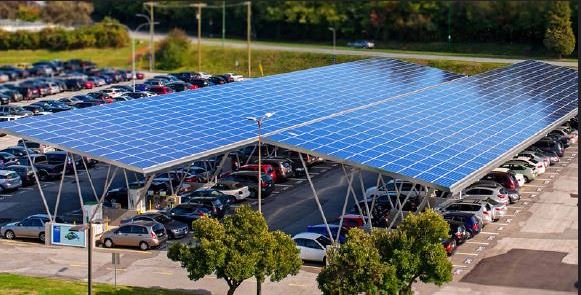 As the number of electric vehicles grows in B.C., electricity will become an increasingly prominent fuel in transportation. In 2018, electricity made up 4.2% of B.C.'s low carbon fuel supply and is expected to grow significantly over the next 20 years as the use of electric vehicles increases. The electricity that displaces gasoline and diesel in transportation vehicles is considered a Part 3 fuel under the Greenhouse Gas Reduction (Renewable and Low Carbon Fuel Requirements) Act and is subject to the reporting requirements under the Act.
In July 2021, the Renewable and Low Carbon Fuel Requirements Regulation was amended to clarify who is the fuel supplier for each type of electricity supply and provides details regarding reporting requirements for fuel suppliers of electricity. For more information, see:
Reporting Electricity Supply
Compliance with the Renewable and Low Carbon Fuel Requirements Regulation is the responsibility of the Part 3 fuel supplier. As with all other fuels, electricity provided for transportation must be reported on or before March 31 following the end of the compliance period.
Prior to reporting electricity supplied through electric vehicle chargers, the Ministry recommends that Part 3 fuel suppliers identify their chargers to the Low Carbon Fuels Branch.
To identify an electric vehicle charger, download and complete the Final Supply Equipment Identification form:
Completed forms must be submitted by email to lcfs@gov.bc.ca or through the "File Submission" feature in the Transportation Fuels Reporting System.
Electricity Supply Aggregate Reporting Tools
Part 3 fuel suppliers can act as agents for other Part 3 fuel suppliers, to aggregate credits for trading on the credit market, by completing a Representation Agreement Form to inform the Ministry of the agreement between the "receiving" Part 3 fuel supplier and the "transferring" Part 3 fuel supplier. For more information, view the Electricity Supply Aggregating Reporting Tools webpage.