Mosaic Modules Pane - Enhanced Search
The Mosaic Modules Pane consists of components (tabs) used to create all the elements of a mosaic modules. Mosaic Modules can be both private and shared. Modules that are shared between security groups allow organizations to make use of other users' mosaic modules. Mosaic modules can be assigned to multiple configuration instances.
You can define any number of Mosaic modules, and a user search page can display results from multiple Mosaic modules.
Viewing the list of Available Mosaic Modules
To view the list of modules that are available to you click the Mosaic Modules pane.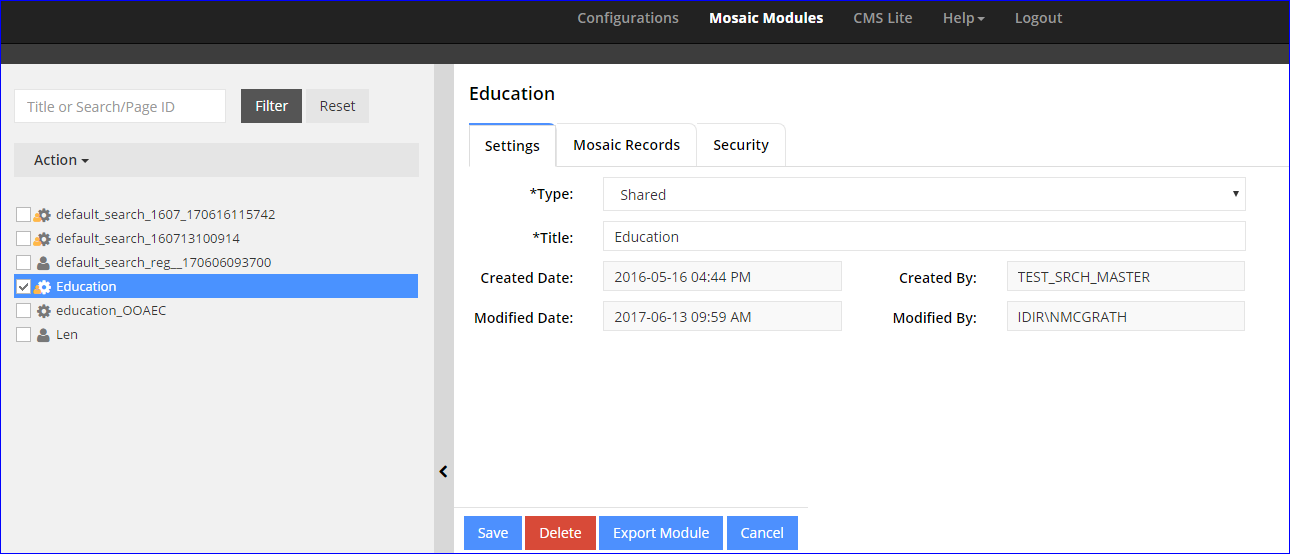 Modules that are editable will appear with a cog icon.
Modules that are shared and read only will appear with a shared icon.
A module that has a shared icon and a cog indicates that you are able to edit the module and that it is shared for other users to view.
To edit a module, you must belong to one of the security groups assigned to the module.
Adding a Mosaic Module
To add a new Mosaic Module:
Select the Action Menu and choose Create New Mosaic Module

Enter the name and initial security group then save the module. Note that

the Mosaic Module Name must be unique and must be between 1 and 32 characters; beginning with an alphabetic character followed by characters from the set [A-Za-z_0-9-].
To share a module and make it available to any user of Enhanced Search, change the Type to 'Shared'.
To add security groups that will allow group member to edit the module, go to the Security tab and add the group from the list of groups that are available to you.
Adding a New Mosaic record
To add a new Mosaic record:
Select the Mosaic Records tab
Click the

Add Record button

Add the details for the record. Note that the keywords that the user can search to invoke a record must be between 2 and 200 characters and must be comma separated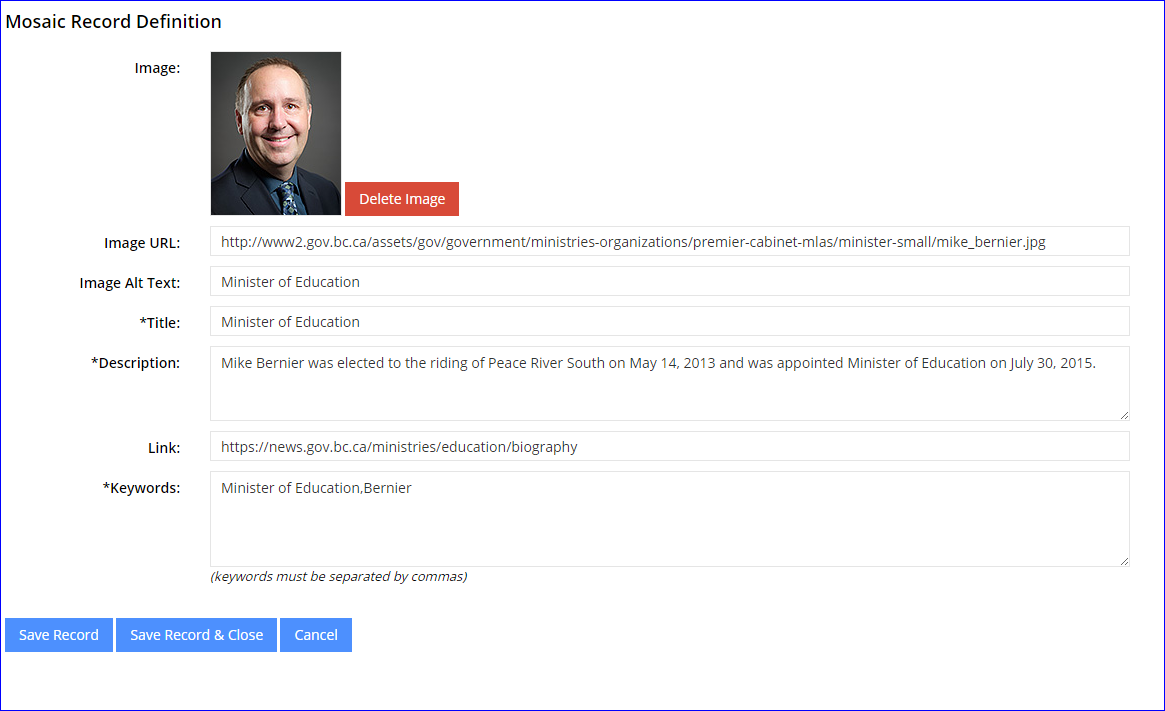 Deleting a Mosaic Module
To delete a Mosaic module:
Unpublish and delete all records
Click the Delete button on the Settings tab
Note: be careful when you delete shared modules as other users will be impacted