Royal Tour 2016
The Duke and Duchess of Cambridge
Prince William, the Duke of Cambridge and his wife, Catherine, the Duchess of Cambridge, accompanied by their children, Prince George and Princess Charlotte of Cambridge, visited Canada's West Coast for the first time together.
The Official Welcome at the B.C. Legislature.
Front row from left: Lieutenant-Governor Judith Guichon, Governor General David Johnston, Mrs. Karen Johnston, Catherine, The Duchess of Cambridge, Prince William, The Duke of Cambridge, Prime Minister Justin Trudeau, Mrs. Sophie Grégoire Trudeau, Premier Christy Clark.
Itinerary:
September 24, 2016 to October 1, 2016 - The Duke and Duchess of Cambridge were officially welcomed to B.C. at the provincial Parliament Buildings. During their tour, the Royal Couple visited a number of communities including Haida Gwaii, Kelowna, Bella Bella, Vancouver, and Victoria. The tour also included a trip to Whitehorse and Carcross in Yukon.
Highlights of the 2016 Royal Tour: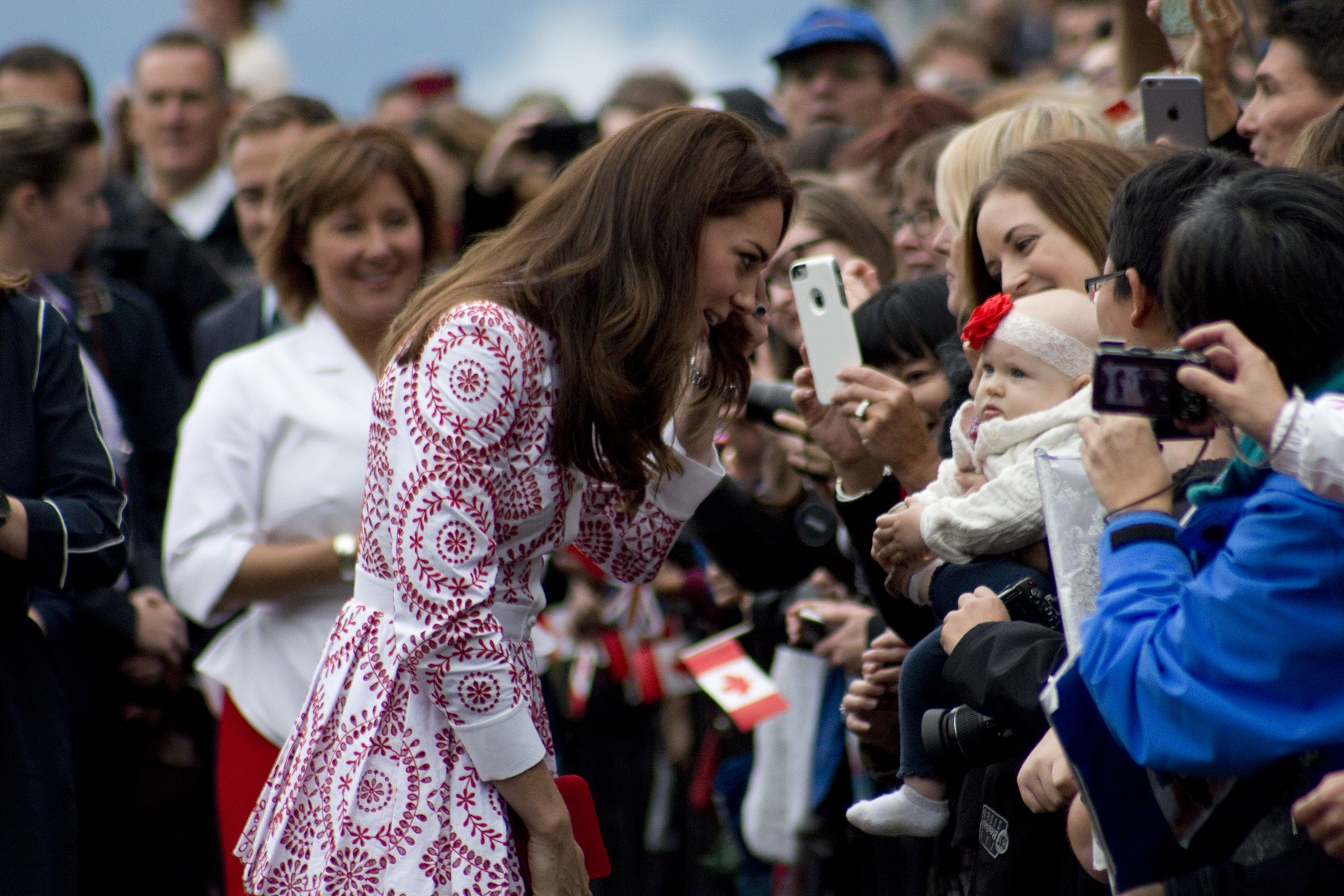 The Duchess of Cambridge greeting members of the public in Vancouver.

The Duke and Duchess dedicating the Great Bear Rainforest in Bella Bella.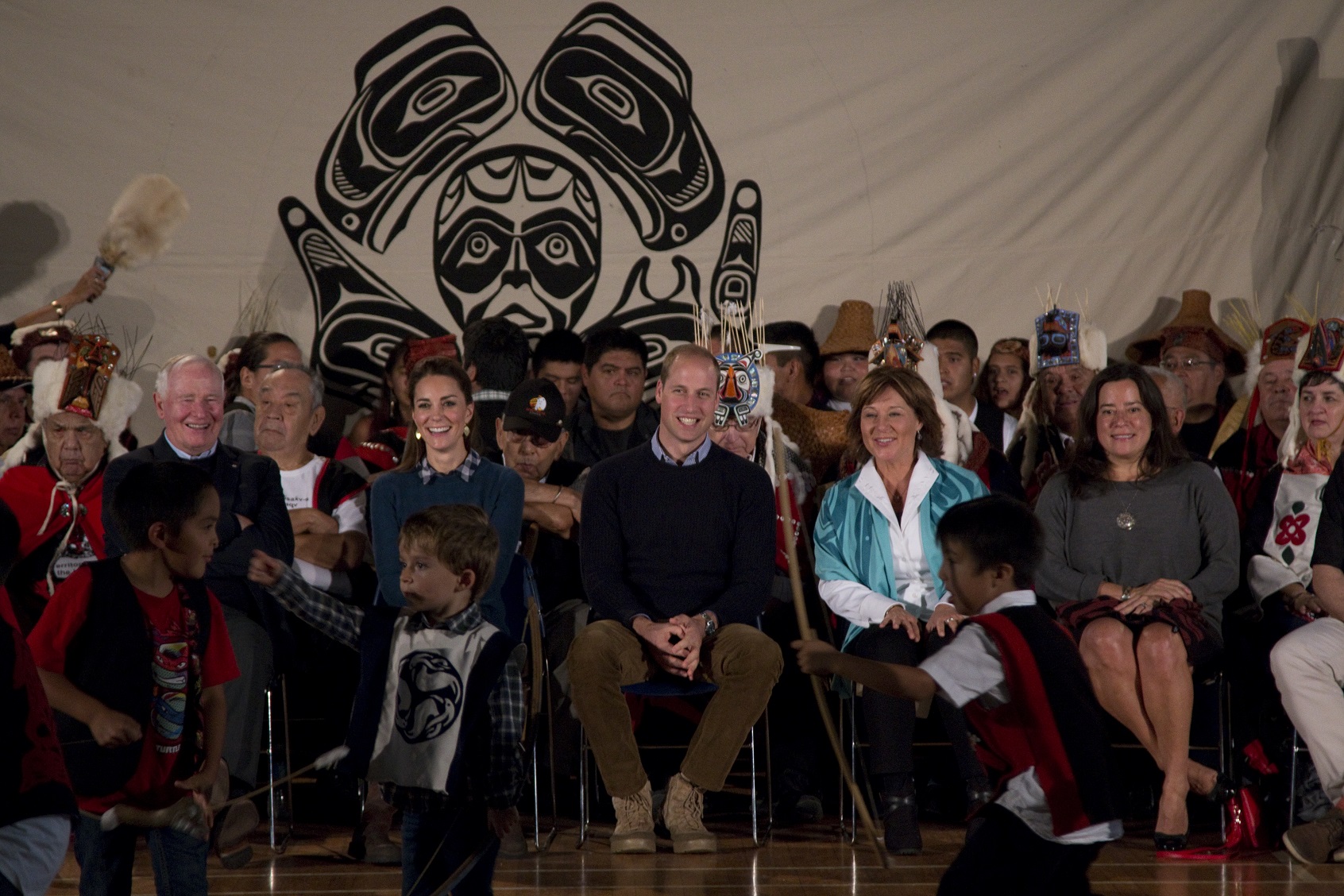 Enjoying the Ceremony in Bella Bella with the Governor General, David Lloyd Johnston, the Premier, Christy Clark and the community.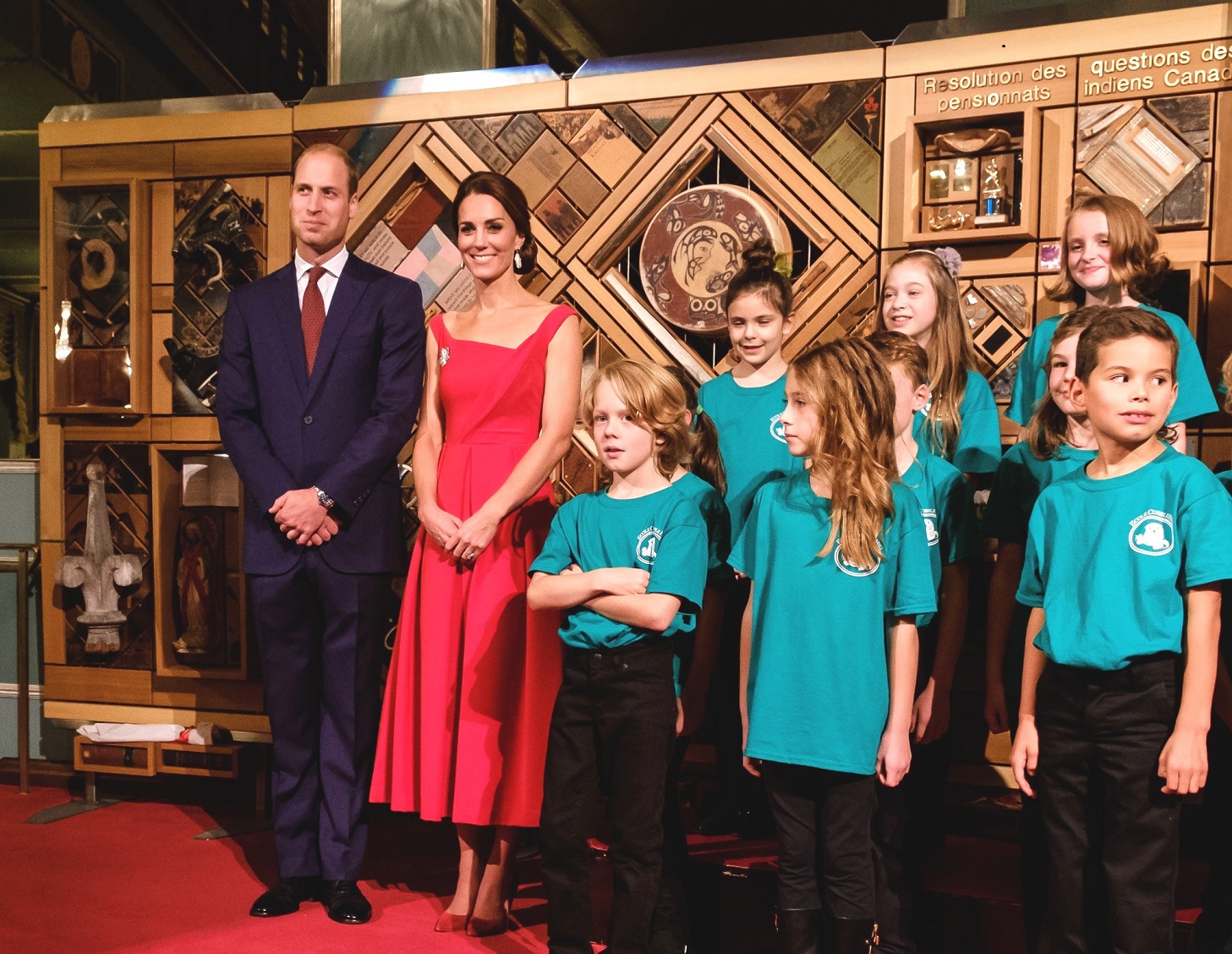 Members of the École Cobble Hill Elementary School children's choir at the reception hosted by the Province of British Columbia at Government House, Victoria.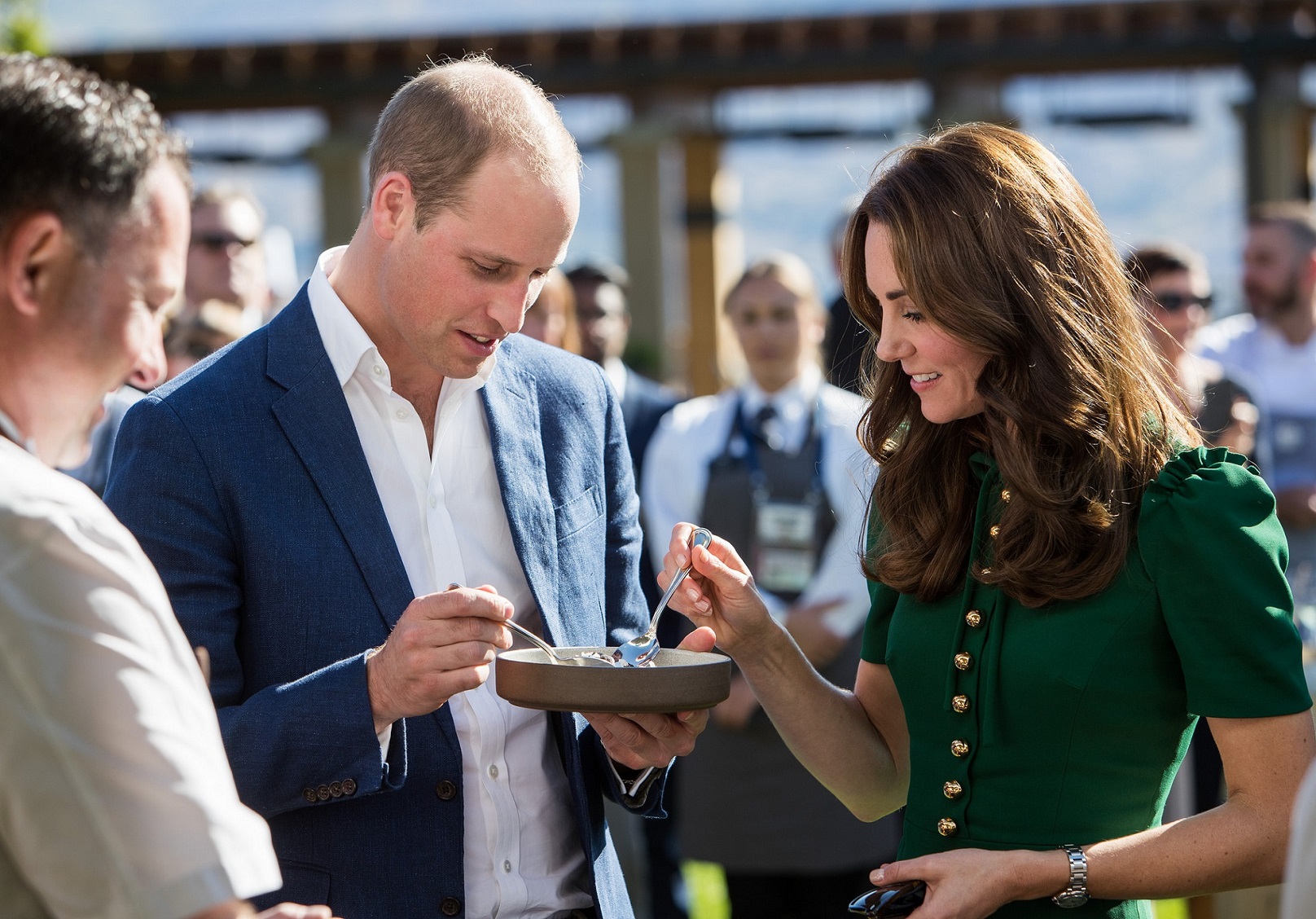 The Duke and Duchess sampled the best of B.C. cuisine at the Taste of BC reception in West Kelowna.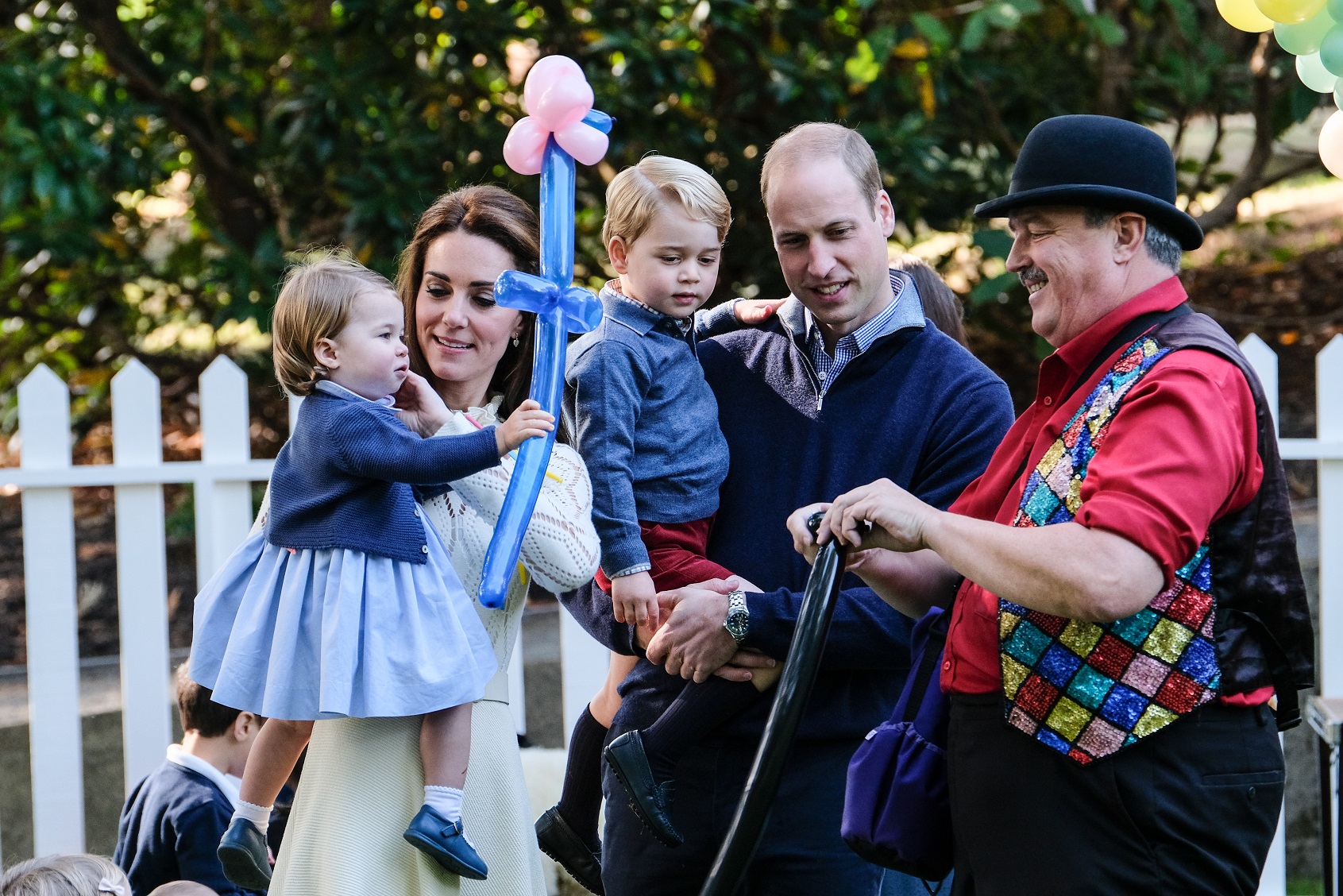 The Royal family enjoy balloons at the Children's Party, held at the residence of the Lieutenant Governor with children and families from the Military Family Resource Centre, Victoria.
Arrival of the Haida War Canoe at Haida Gwaii.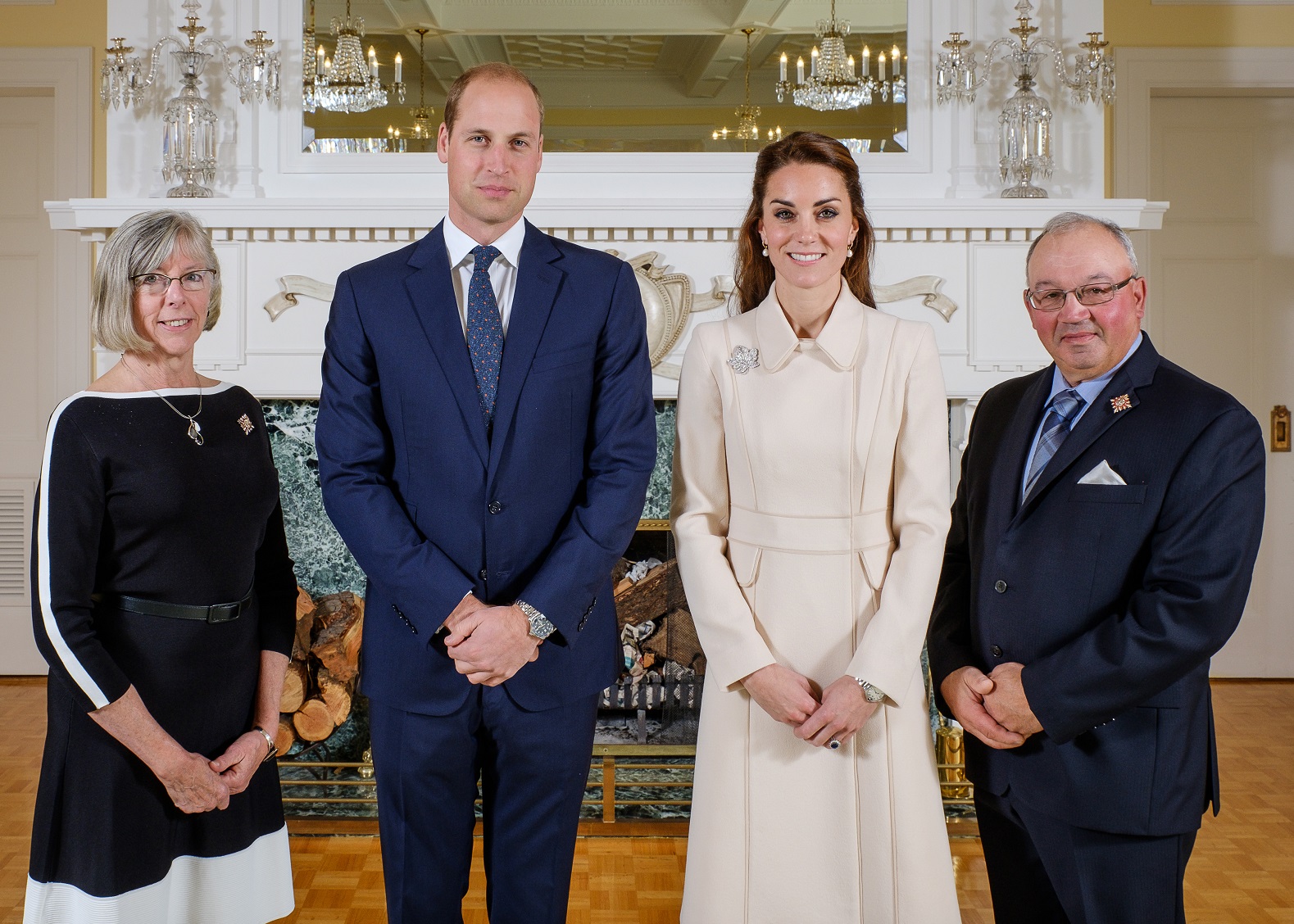 The Duke and Duchess with Lieutenant-Governor Judith Guichon and her husband, Bruno Mailloux.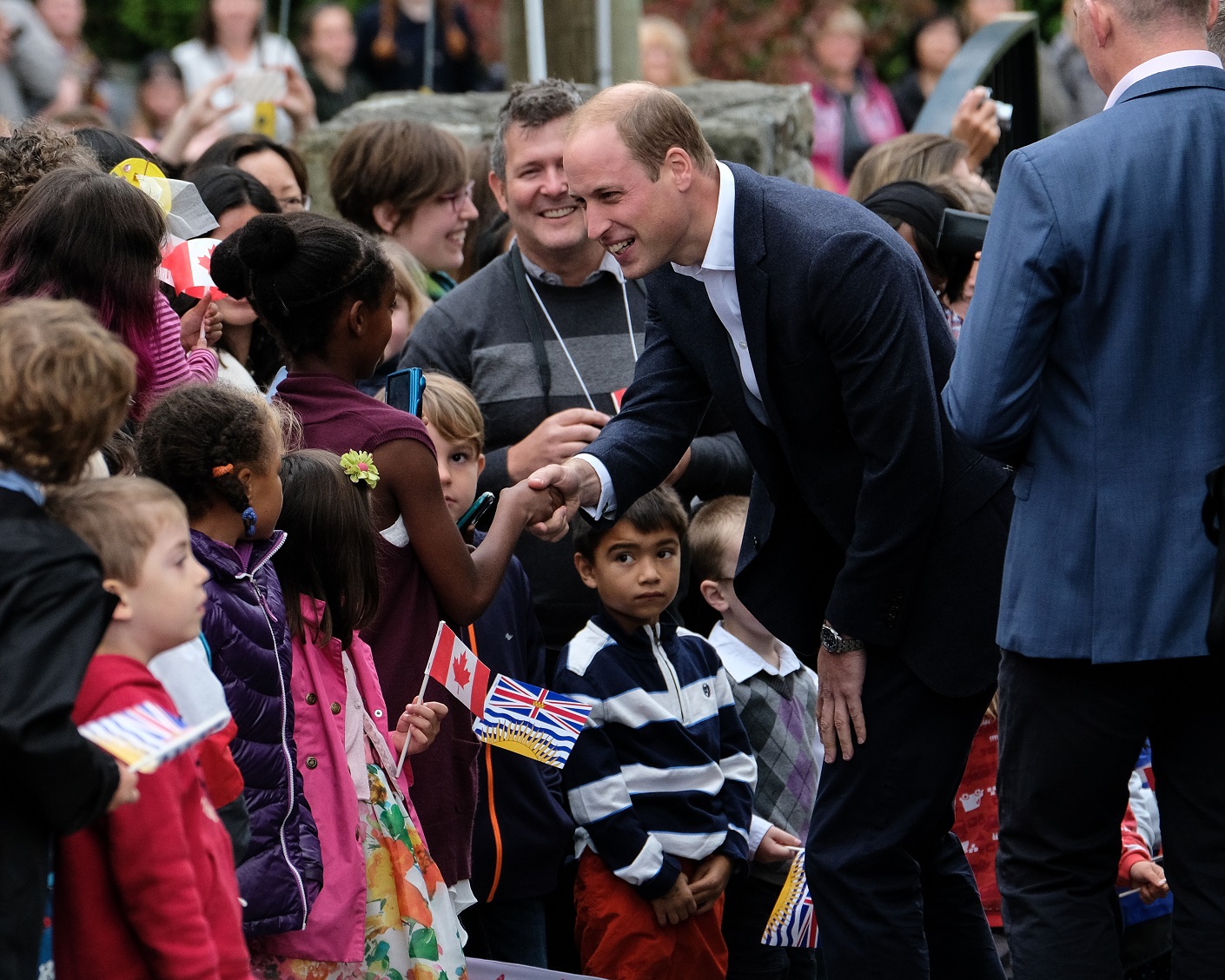 Prince William talking to members of the public at the Cridge Centre for the Family, Victoria.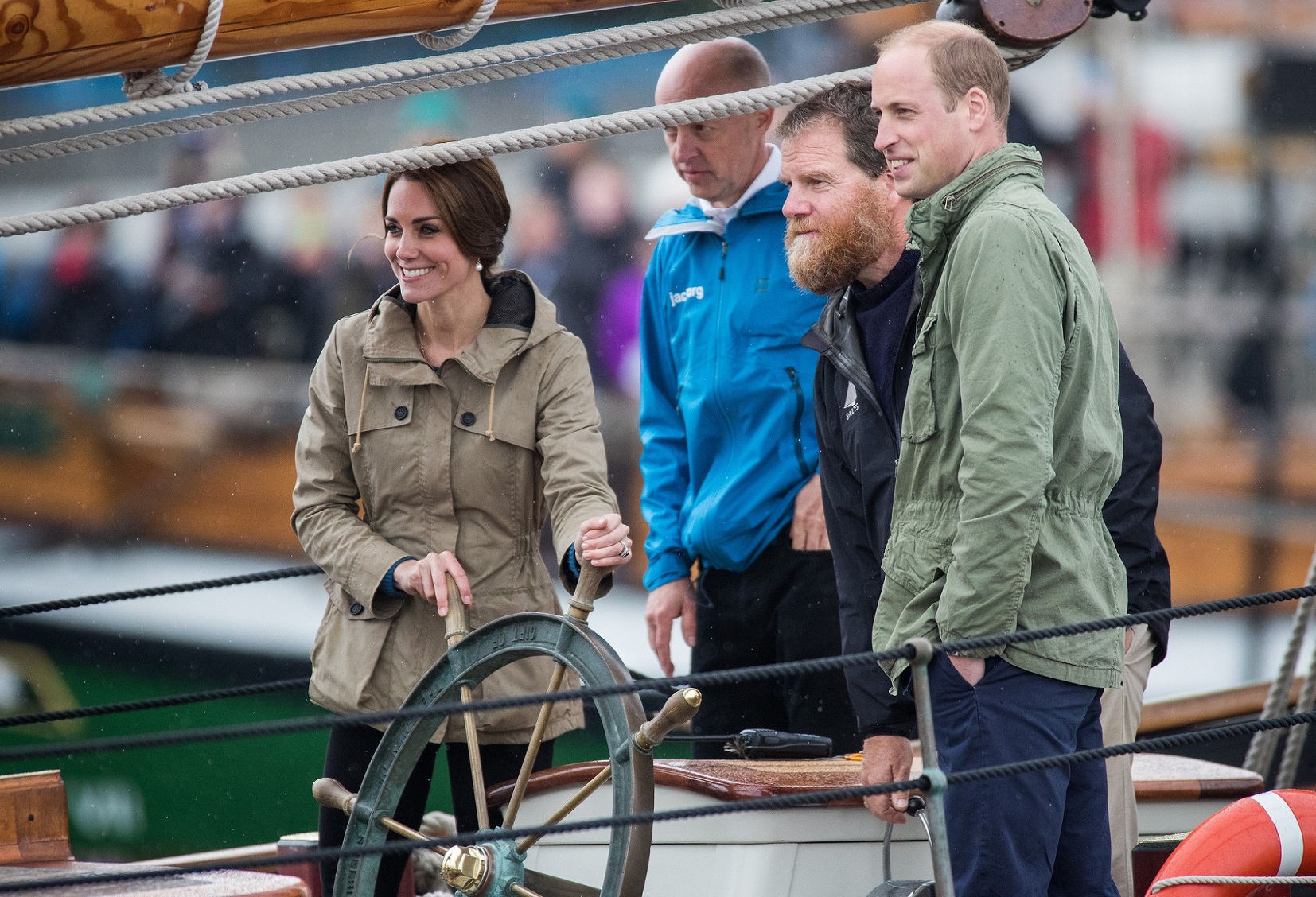 Aboard the Sail and Life Training Society training ship Pacific Grace, Victoria.
The Pacific Grace - Photo by Levi Allen of Left Coast Visuals.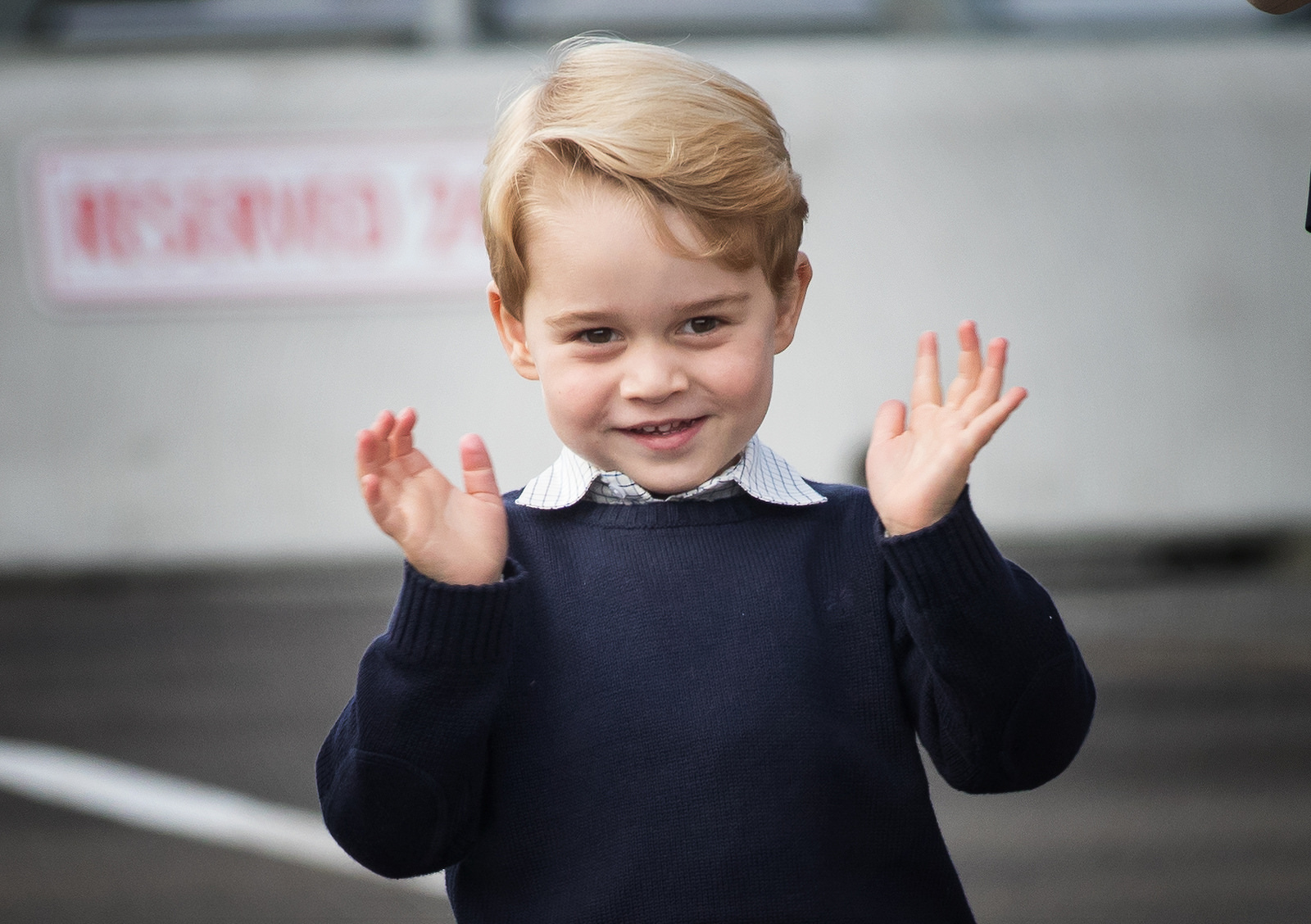 Prince George waves to crowds before leaving Victoria for home.

Their Royal Highnesses the Duke and Duchess of Cambridge in Victoria, B.C., on Saturday, October 1, 2016.