Royal Tour 2002
Her Majesty, Queen Elizabeth II
On the occasion of the Queen's Golden Jubilee, The Queen and Prince Philip, the Duke of Edinburgh toured Canada. During the 12 day tour, the Queen thanked Canadians for their "loyalty, encouragement and support" during the 50 years of her reign.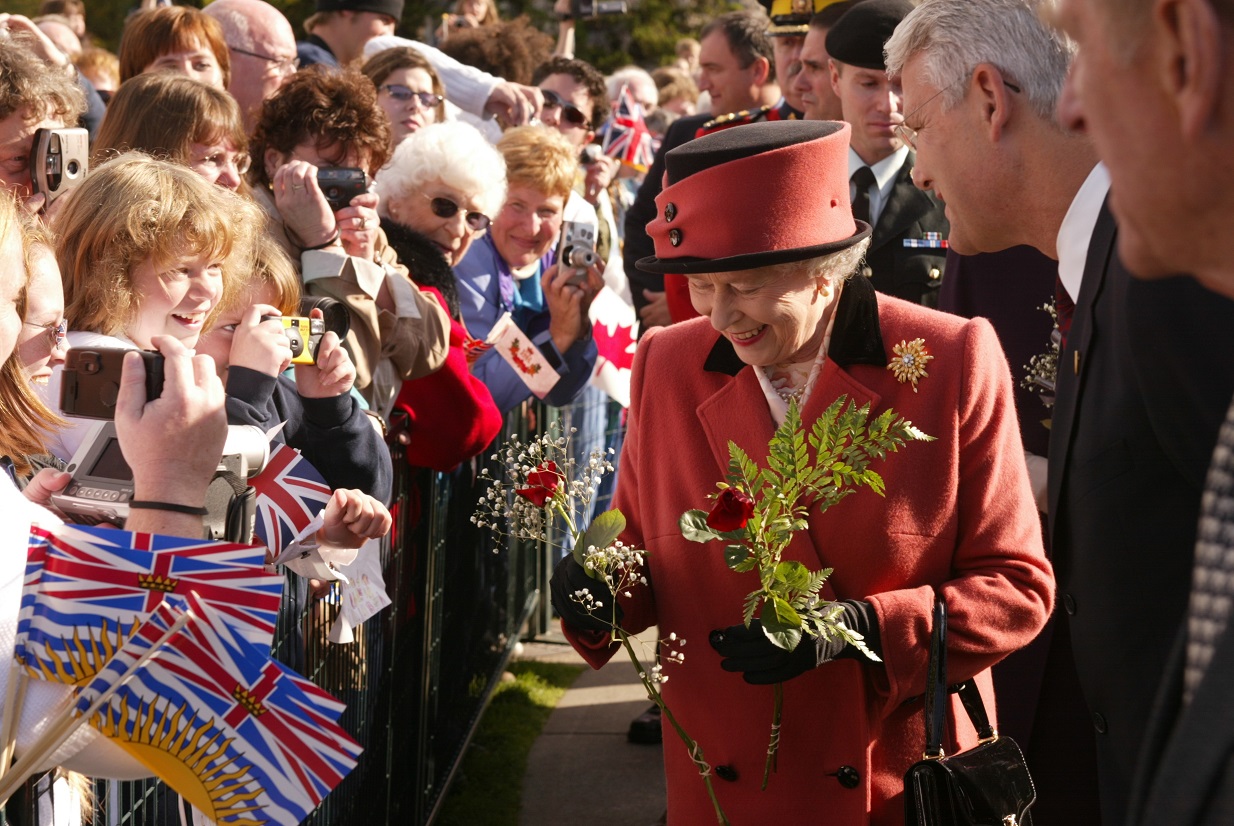 Queen Elizabeth II accepting flowers at the Parliament Buildings in Victoria.
Itinerary:
October 4, 2002 to October 15, 2002 – The Queen visited Victoria and Vancouver, B.C. She also visited Nunavut, Ontario, New Brunswick and National Capital Region.
Highlights of the 2002 Royal Tour:
The Queen unveiled the new stained glass window that was designed to honour her Golden Jubilee, B.C. Parliament Buildings, Victoria.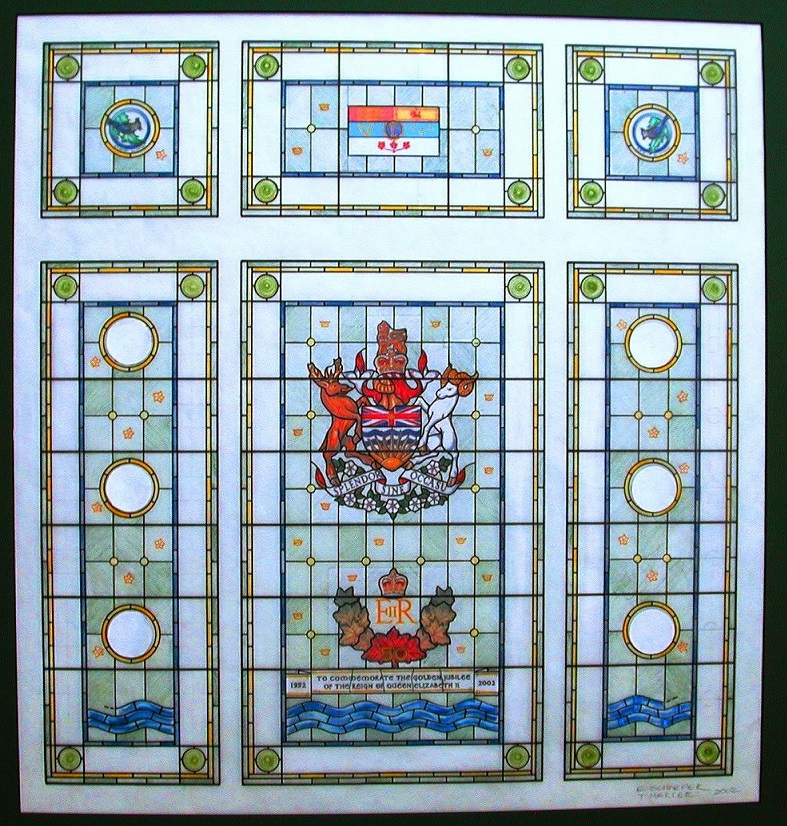 Golden Jubilee stained glass window.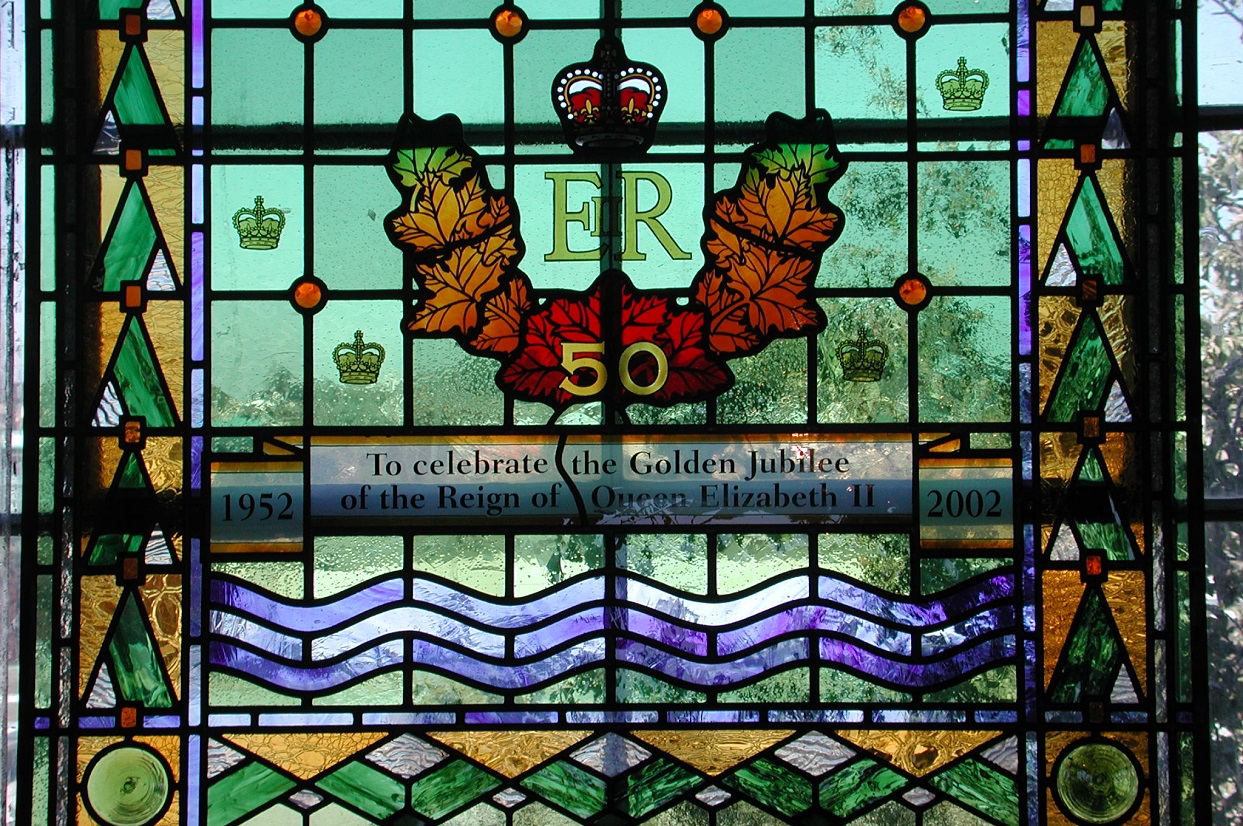 Golden Jubilee window detail.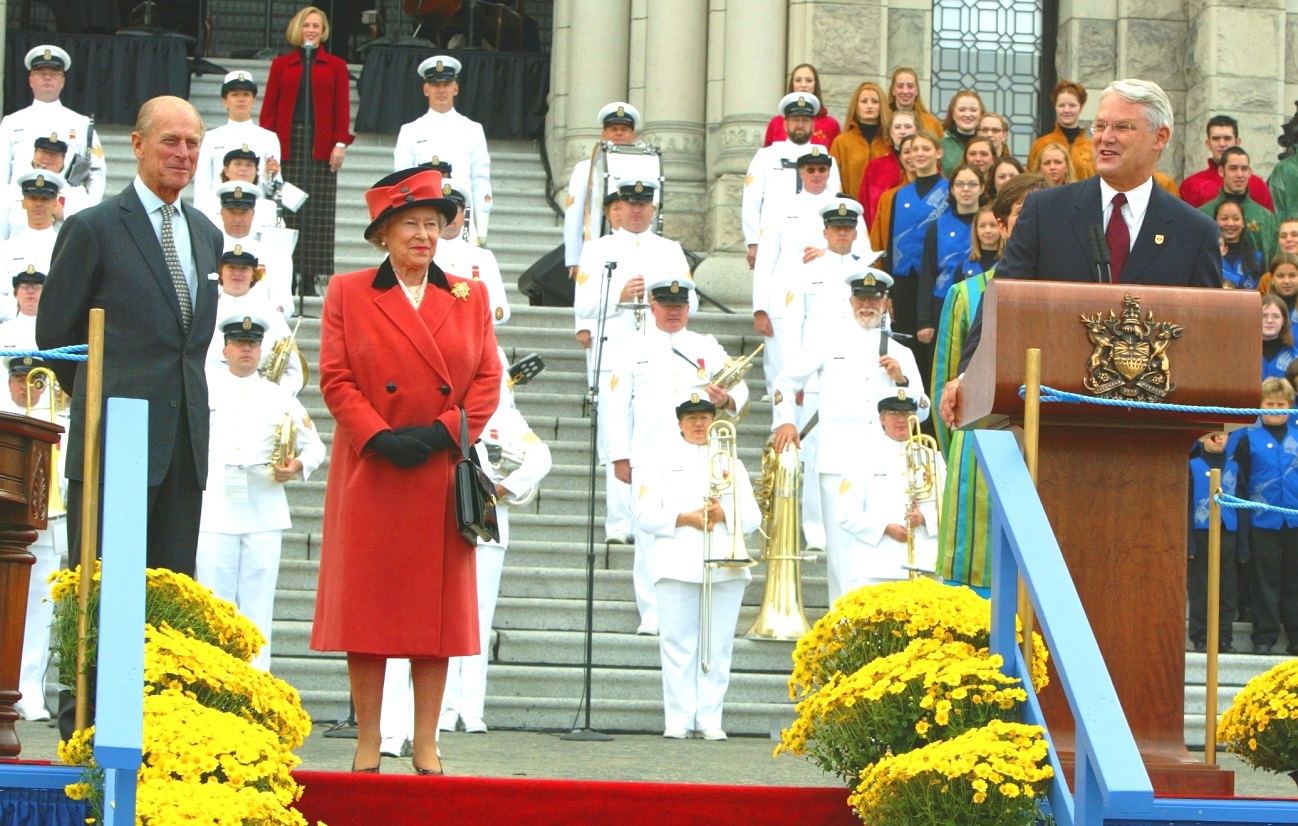 The Queen and the Duke of Edinburgh are welcomed by Premier Gordon Campbell.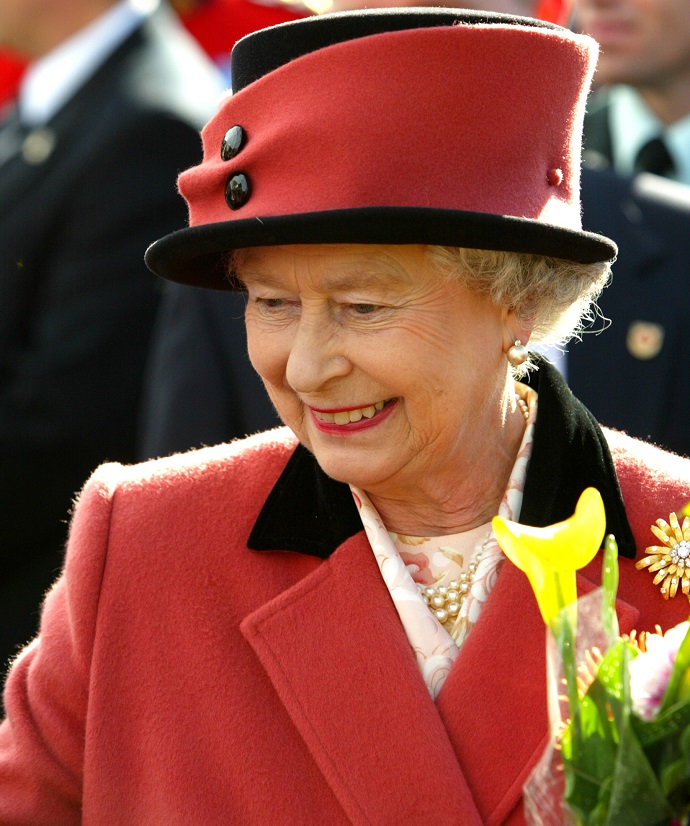 Her Majesty, Queen Elizabeth II.
Queen Elizabeth dropped the ceremonial puck at the start of an exhibition hockey game at GM Place, Vancouver.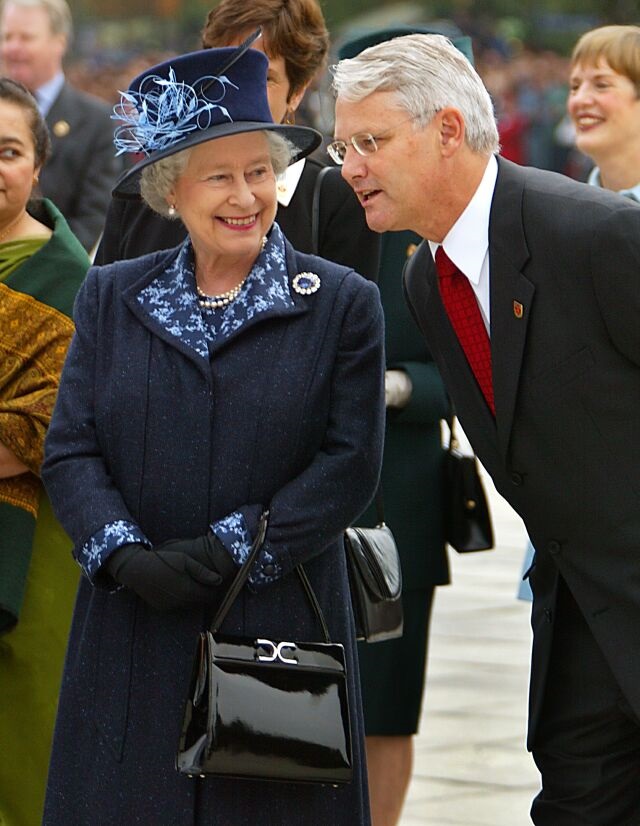 Queen Elizabeth chats with Premier Gordon Campbell at the University of British Columbia.
The Queen talking to members of the public.