2021 Award for Paving
---
The nominees for the 2021 Award of Excellence for Paving are:
Vernon Paving (Lafarge Canada Inc.)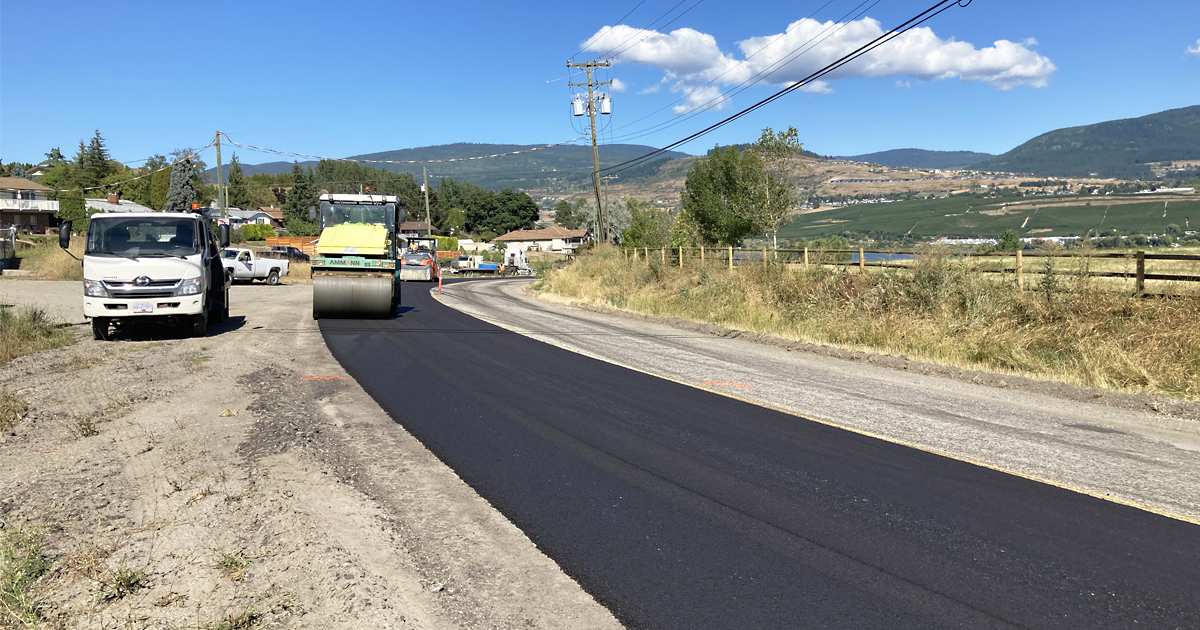 Project: Asphalt Surfacing Hwy 97 Vernon Arterial & Old Kamloops Road
Location: North of 43rd Ave to College Way and Highway 97 and Old Kamloops Rd junction.
Contract Amount: $3.9 million
The section of Highway 97 from north of 43rd Avenue to College Way and approximately six kilometres along Old Kamloops Road was assessed as requiring resurfacing and road repairs. The project also included the construction of approximately 185 metres of right-turn lane on Highway 97 onto 43rd Avenue and median extension at 37th Avenue.
The road repairs and resurfacing resulted in a smoother riding surface and improved dust control. This project improved safety and efficiency of the roadway and increased corridor capacity, mobility and reliability.
Vernon Paving (Lafarge) took a proactive approach to protect the environment and effectively addressed environmental concerns that arose. Working together with Project Manager Alicia Kosolofski and Ministry Representative Erik Lachmuth, Vernon Paving (Lafarge) completed the project on budget and on time.
---
Dawson Construction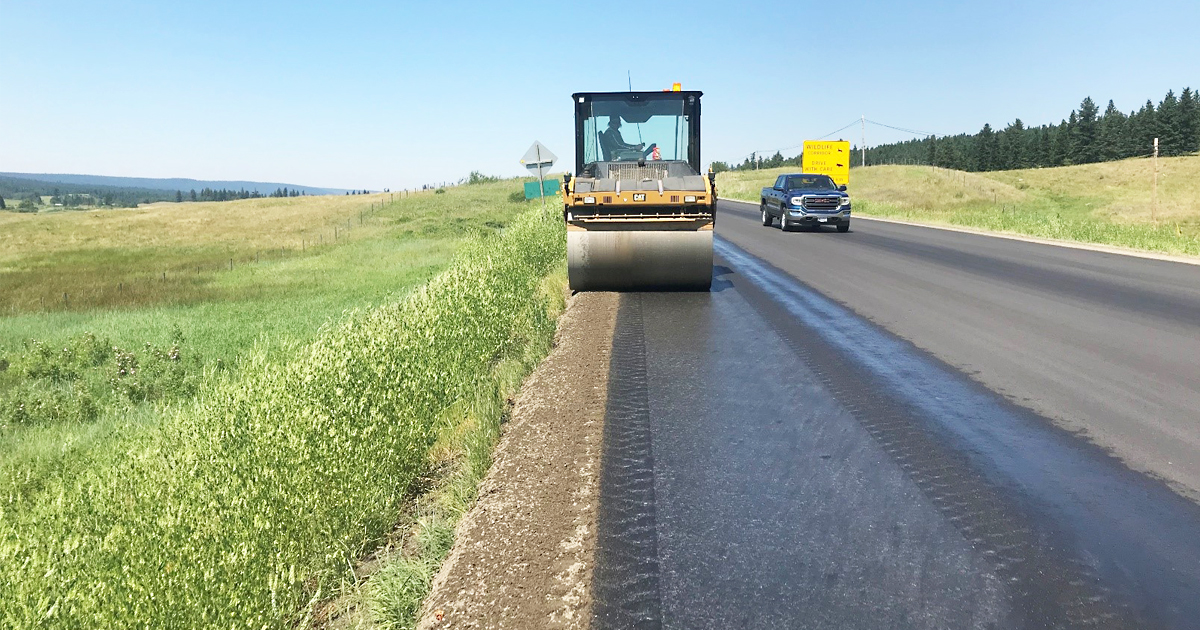 Project: Highway 97 Campbell Road to 100 Mile house and Begg Road to Enterprise Road Intermittent Resurfacing
Location: Highway 97 Campbell Road to 100 Mile house and Begg Road to Enterprise Road
Contract Amount: $6.6 million
In 2021, Dawson Construction paved Highway 97 from Wright Station to Enterprise Road. This section had areas of failure and an ineffective drainage system with hazardous areas of standing water.
Dawson completed the 100 Mile segment of the project by the milestone date of Sept.30, 2020, which included full depth milling to the original gravel structure, placing a lift of asphalt base course for strength, topped with a polymer blend to resist ruts in the downtown core.
Most of the work was completed at night to minimize disruption to the travelling public. Dawson Construction completed this fast-tracked project in a short time frame, creating a durable roadway with 100% smoothness and end-product specification criteria.
After completion of the project, Dawson Construction donated and installed a portion of asphalt millings left over from the paving process to the local ski group to be used to pave the four-kilometre road to the ski hill.
Dawson Construction worked with Project Manager John Hoare and Ministry Representative Al Scharien to ensure the project was completed on budget and on time.
---
Dawson Construction
Project: Highway 97 Campbell Road to 100 Mile house and Begg Road to Enterprise Road Intermittent Resurfacing
Location: Highway 97 Campbell Road to 100 Mile house and Begg Road to Enterprise Road
Contract Amount: $6.6 million