Los Beans Trading Inc.
Los Beans Trading Inc. (Los Beans) is a coffee company committed to sustainability and fair trade.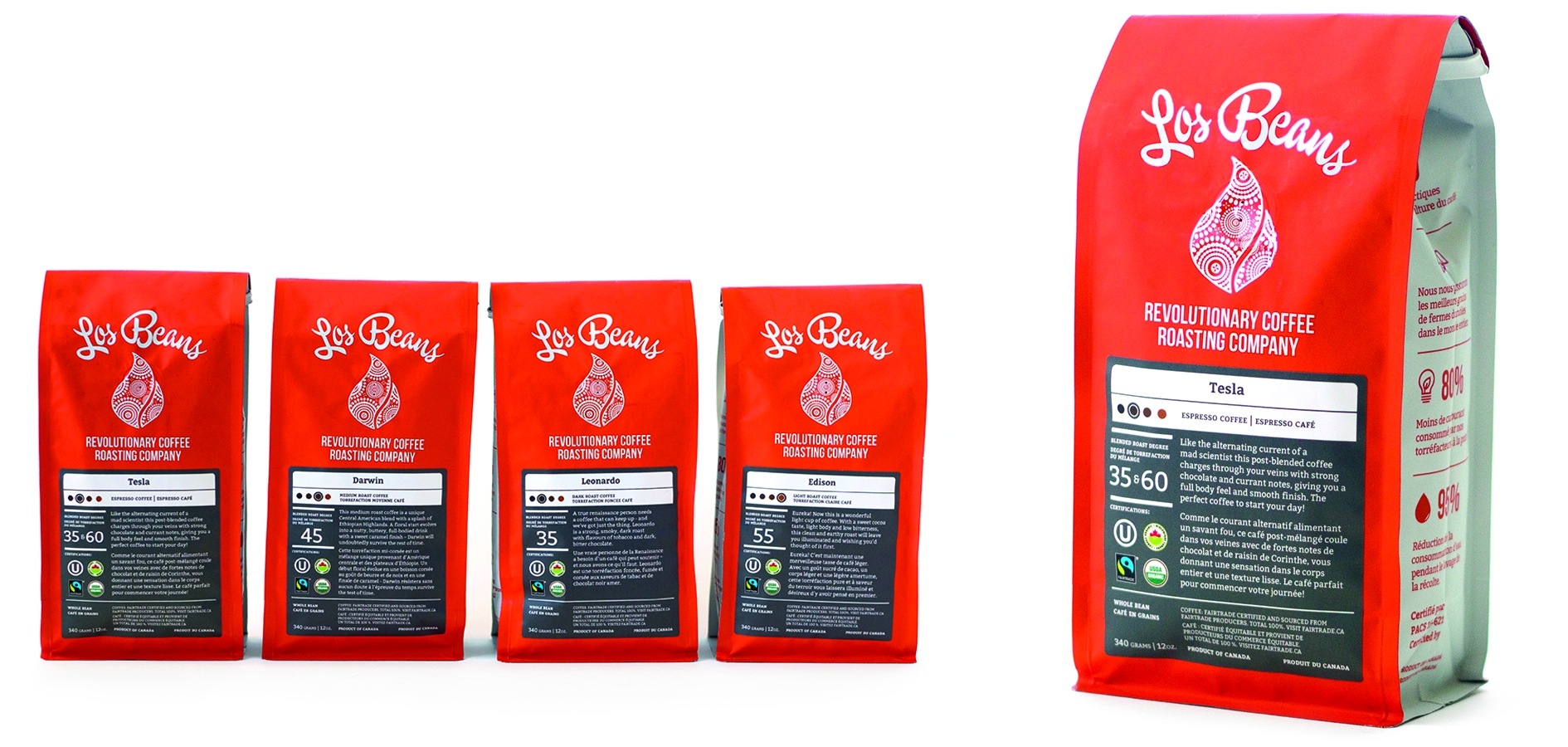 The company sources the finest beans from around the world, working with partners that share their stance on social, environmental and economic sustainability. All beans are roasted in small batches in B.C in a state-of-the-art Loring drum roaster that consumes 80% less fuel, to ensure their distinctive taste and characteristics are preserved.
Los Beans offers a range of single origin and blended coffee products for export, each branded with the name of an acclaimed historical figure, including: Edison, a light roast, with a sweet cocoa taste and low bitterness; Darwin, a medium roast that is a unique blend of beans from the Galapagos Islands and the Ethiopian highlands; Leonardo, a dark roast, with flavours of tobacco and dark chocolate; as well as their Tesla espresso and Louis decaf. All coffee products are ethically-sourced, Certified Organic, and Fair Trade. To ensure food safety, Los Beans is Safe Quality Food (SQF) Level II certified and the company is working towards Hazard Analysis and Critical Control Points (HACCP) certification in 2017.
Established in 2006, Los Beans is located in Vancouver. The company's story began 150 years ago, when Mr. Luttmann immigrated to Mexico from Germany and started investing in coffee farms, coffee trading, and helping local communities sell coffee to overseas markets. His son and granddaughter continued this tradition when they opened their roasting facility in Vancouver. In addition to their own sustainability efforts, Los Beans supports organizations such as the Ancient Forest Alliance and Stream Keepers.