Leading Brands®
Leading Brands® is North America's only fully integrated healthy beverage company.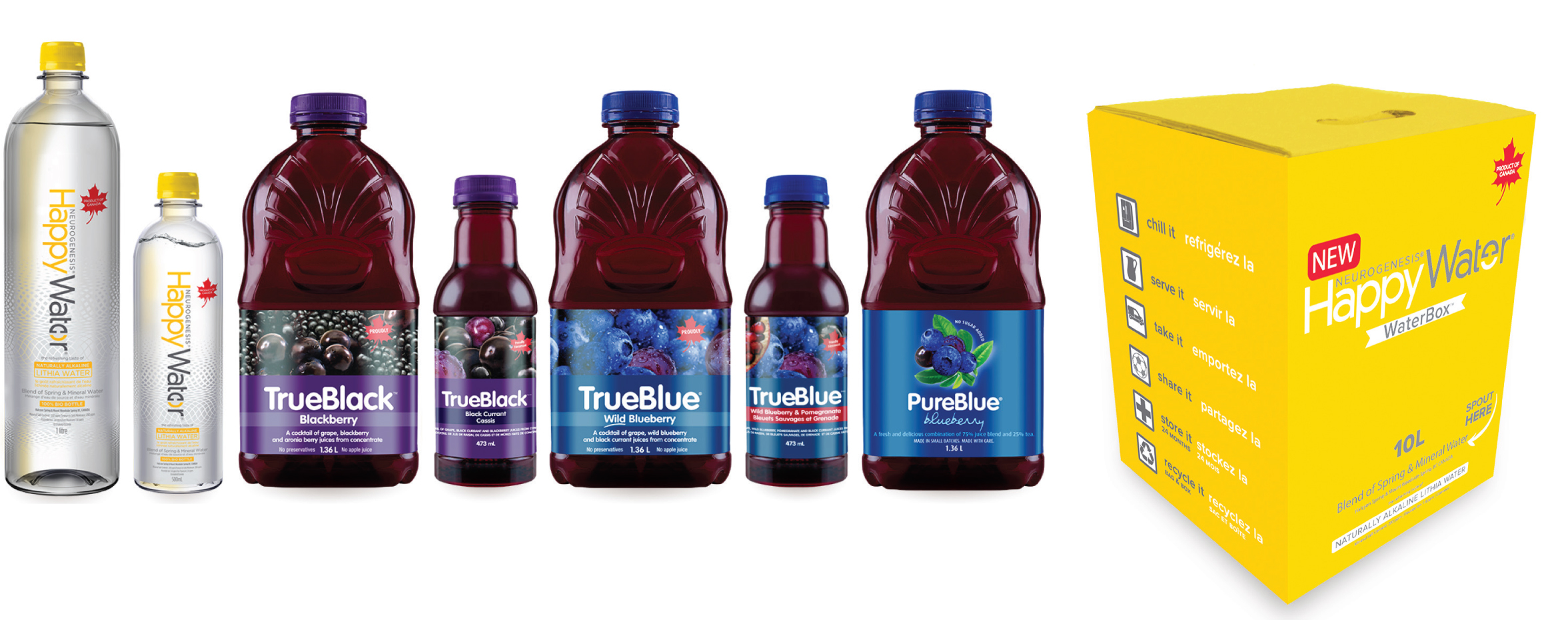 The company offers three key healthy beverage product brands for export: Neurogenesis Happy Water®, an award-winning bottled water product made from a proprietary blend of two B.C. spring waters, providing a perfectly alkaline water with naturally occurring electrolytes and rare lithia, as well as calcium, magnesium, potassium and sodium; TrueBlue®, an all-natural blueberry juice lightly sweetened with cane sugar, with 30% less calories than typical grape juices and the powerful antioxidant benefits of blueberries, with additional pomegranate and cranberry blends available; and PureBlue®, a blend of five premium superfoods rich in antioxidants, including wild blueberries, black currants, as well as merlot, syrah and sauvignon blanc grapes. Product safety is verified through third-party audits.
Leading Brands was established in Vancouver in 1994 and has developed a North American wide distribution network, as well as an established portfolio of proprietary brands and a wide range of licensed products. The company is also a significant producer of private label products and a co-packer and beverage bottler for major international beverage companies. Leading Brands is led by an impressive management team of highly regarded professionals from the food and beverage industries. The company uses sustainably sourced natural products and recyclable packaging materials to protect the environment.