Together for Wildlife - Goal 3
Stewardship actions achieve tangible benefits for wildlife
We will develop new policies and tools to ensure wildlife stewardship responds to the needs of British Columbians, shifting priorities, and a changing climate.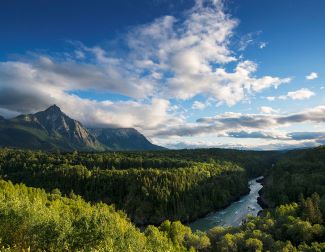 To improve wildlife stewardship, we need the right tools to deliver tangible, on-the-ground changes in a timely way. We need to ensure our existing tools—whether policies, legislation, financial mechanisms, land designations, or restoration and enhancement activities—are effective in achieving the intended outcomes and, where needed, develop new tools, including legislation, policies, and procedures, to respond to our changing world.
We will be guided by clear and transparent objectives for wildlife stewardship that are developed collaboratively with Indigenous governments and through engagement with stakeholders.
Science, Indigenous knowledge, local expertise, and the needs, values, and perspectives of all British Columbians will inform these objectives. Our objectives will be specific, measurable, relevant, and time bound. They will be set at appropriate scales to reflect local differences and will enable the actions needed to achieve our vision.
We commit to the following Actions 8-13 to achieve Goal 3