Travelling in an Avalanche Area
If you will be travelling in an avalanche zone on the highway check road conditions and closures on DriveBC before you go. Prepare yourself and prepare your vehicle for winter conditions.
Avalanche Areas
Obey all road closures. Highways are closed when the avalanche hazard is high and when avalanche control work using explosives is required.
If an avalanche blocks the highway, try to turn around and drive to a safe area. If you can't, remain in your vehicle with your seat belt on and await assistance. It is easier to find a car in the snow than it is to find a person. Do not attempt to drive through an avalanche, regardless of its size.
Avalanche areas in B.C. are marked with a stop sign symbol with a line through it.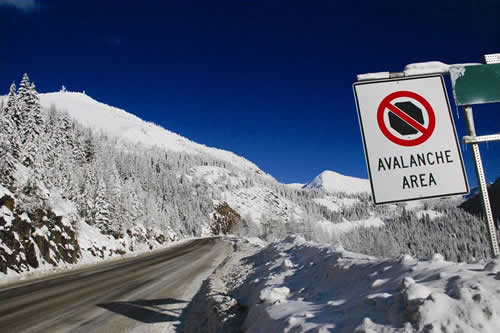 This sign indicates that you should not stop along the road until you have passed the yellow, diamond-shaped "end avalanche area" sign.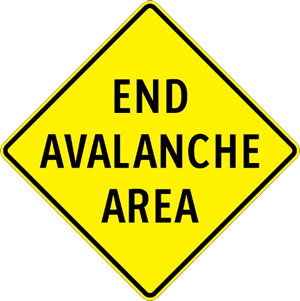 Provincial avalanche technicians watch over weather and snowpack conditions in 62 avalanche prone areas. Learn about the avalanche safety program.