Border Crossings
---
Effective October 17, 2018, non-medical cannabis is legal in Canada. Crossing the international border with it is illegal, as cannabis remains a controlled substance under U.S. federal law.
You may see warning signs at the federal border crossings in B.C.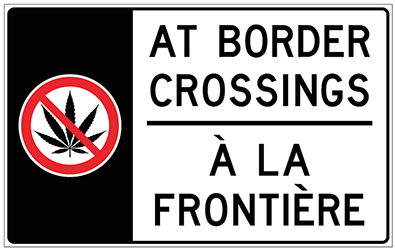 The U.S. administration has indicated that there will be no change to its approach at border crossings and has asked the Government of Canada to make Canadians aware that the transport of cannabis across the border is prohibited.
---
Do you travel frequently to the U.S.? The NEXUS card can help you skip lengthy queues.
Commercial drivers crossing borders may have special requirements.
B.C./U.S. Border
The Advanced Traveller Information System (ATIS) uses in-pavement sensors and other digital technologies to estimate wait times at the Peace Arch, Pacific Highway, Aldergrove and Sumas B.C./U.S. border crossings.
Click on map for larger views.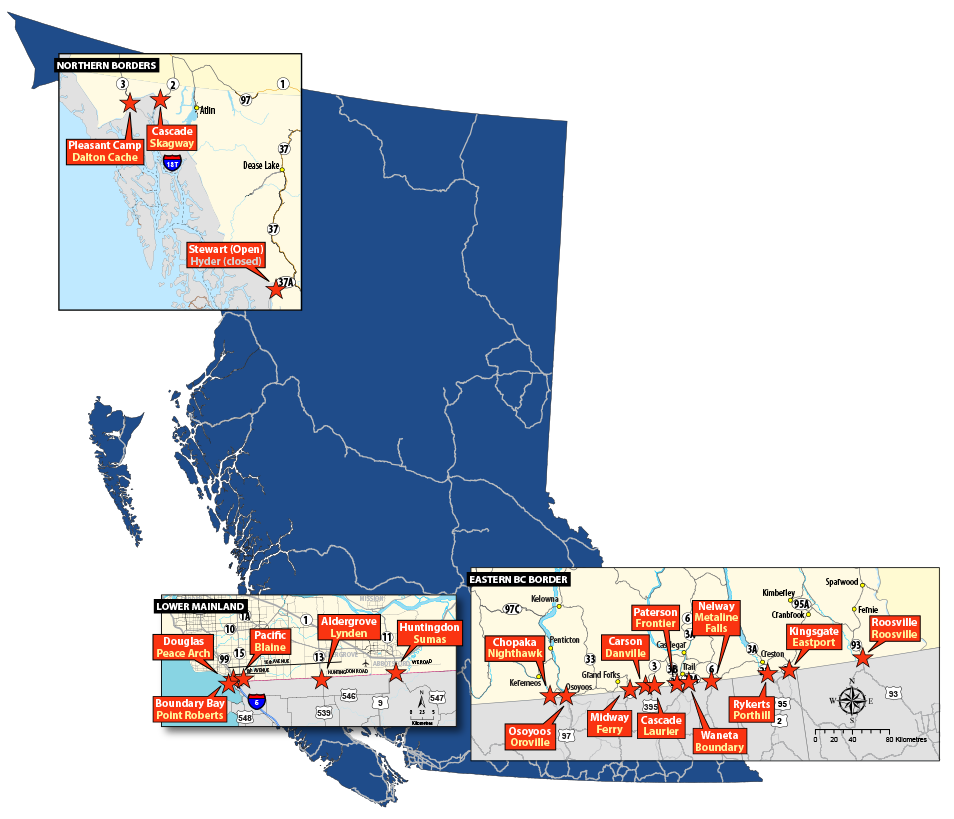 Note: Although the U.S. border inspection station at Hyder is closed, travellers may cross between the U.S. and B.C. via the Stewart border crossing.
Greening the Border at the Peace Arch
Did you know that idling for more than 10 seconds uses more fuel than turning off and restarting your engine?
At the Peace Arch border crossing, a traffic signal moves traffic in pulses, allowing motorists to turn off their engines while waiting for the line ahead to clear. This reduces greenhouse gas (GHG) emissions from southbound traffic by an estimated 45 percent, and saves nearly half a litre of fuel per vehicle.
Learn more about how we are taking action to reduce greenhouse gas emissions.