Highway 1 - Donald to Forde Station Rd
This portion of the Highway 1 Kamloops to Alberta program involved widening a 2.5 km section to four lanes about 20 km west of Golden.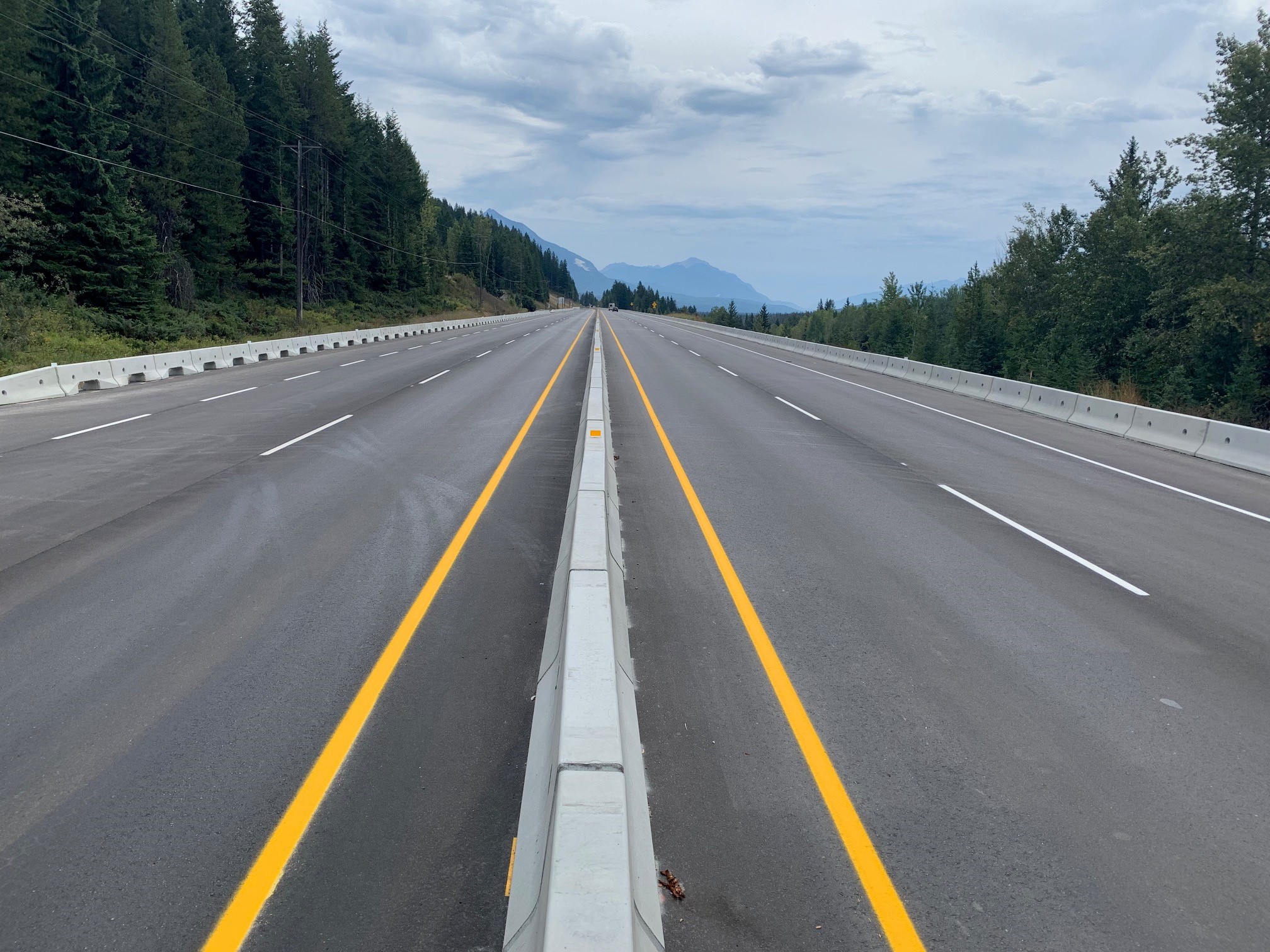 Other improvements include:
1.2 km of paved eastbound shoulder
2.5-metre-wide paved shoulders
Retaining wall to avoid impacts on rail corridor
Complete widening from Donald Bridge
Status
Construction completed summer 2019
Project Benefits
To improve traffic safety and the flow of vehicles travelling Eastbound and Westbound of the Golden Inspection Station.
Commercial vehicles enrolled in the Weigh2GoBC program have the ability to bypass the Golden Weigh-In-Motion equipped station. Once the Weigh2GoBC enrolled vehicle has been checked and verified through the highway encounter equipment, it may be provided a green light to bypass the Golden Inspection Station. Additionally, the vehicle may be able to bypass subsequent Weigh2GoBC equipped inspection stations for the next 24 hours.
For more information regarding the Weigh2GoBC program and how to enroll, please visit www.Weigh2GoBC.ca.