Know your hazards
B.C. is home to many different landscapes. We have beaches, rivers and lakes, mountains, deserts and even rainforests! We also have big cities, small communities and a lot of wilderness. It's a big place, so there are a lot of different hazards to learn about. Knowing which hazards you need to plan for is the first step to getting prepared.
---
Common hazards in the winter
Not sure what to prepare for? Use our interactive map to learn which hazards could occur near you.
---
Hazards to prepare for year-round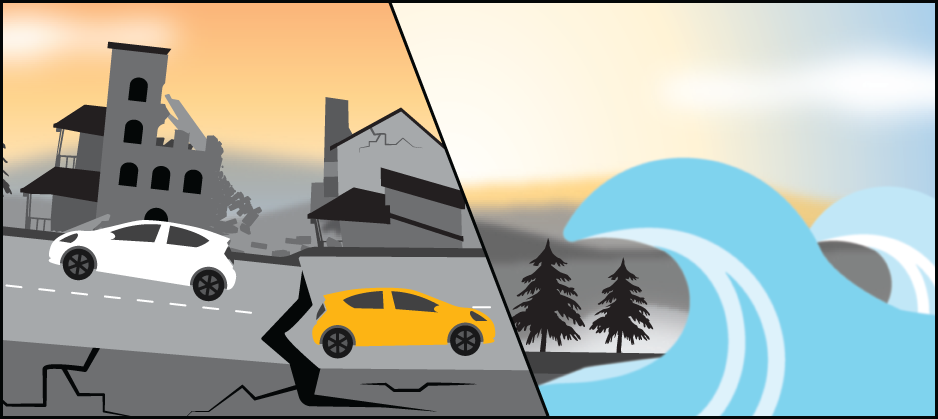 Natural disasters and mental health
Evacuations, loss, and worry caused by floods, wildfires and other natural disasters in B.C. affect us all. If you are feeling stressed or anxious, you are not alone. Visit our Natural Disaster Health page for ideas and resources to prepare and take care.
---
Hazards in other seasons