Forest and Range Evaluation Program (FREP)

The Forest and Range Evaluation Program (FREP) measures the effectiveness of forest and range practices by monitoring and evaluating the condition of eleven resource values. Find an overview of the program and strategic priorities in the 3 Year Strategic Plan 2020/2021 (PDF, 2MB).
On this page:
---
FREP Dashboard​
This allows you to view results of FREP monitoring for riparian, water quality, visual quality, stand level biodiversity, and cultural heritage resources.
Click on the image or the button below to access results: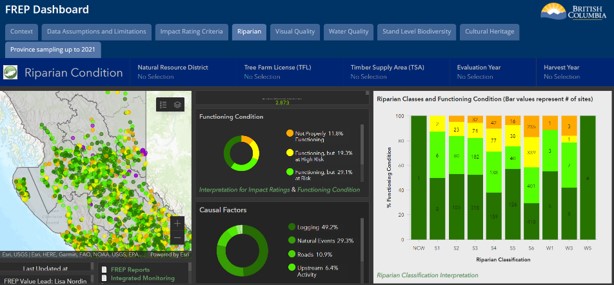 FREP monitoring protocols
Resource values are identified in the Forest and Range Practices Act (FRPA). There are 11 resource values to be monitored under FRPA.
Learn more by clicking the button below or image on the right-hand side: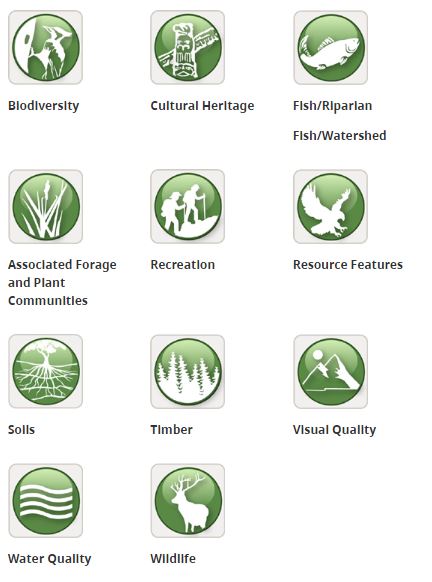 ---
Reports and Publications
All of the FREP Program reports and publications can be found at the webpage here. Below is a listing of our newest publications.
What's New:
Last updated: May 25, 2022
The new Stuart Nechako District FREP MRVA report has been published.
---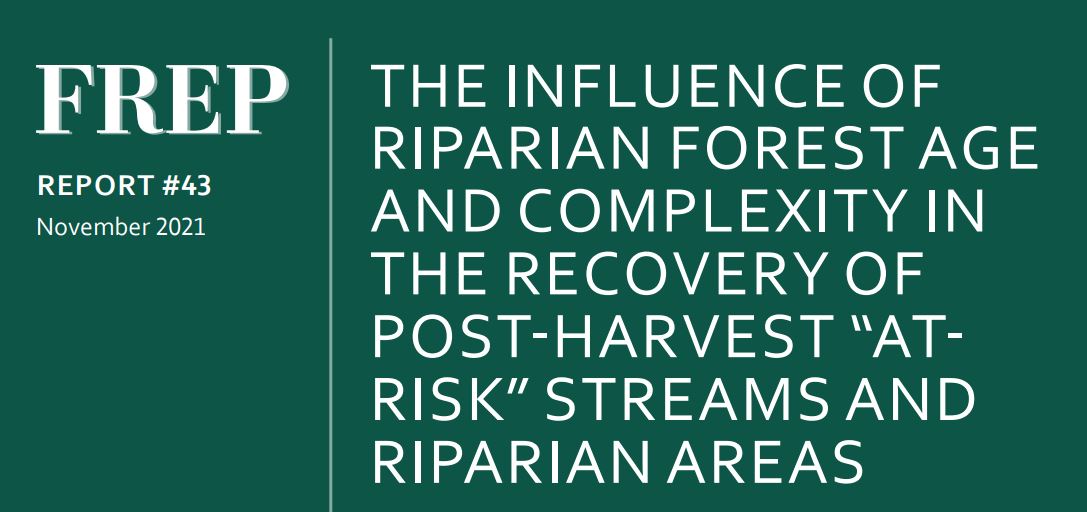 FREP Report number 43: "The Influence of Riparian Forest Age and Complexity in the Recovery of Post-Harvest "At-Risk" Streams and Riparian Areas"
---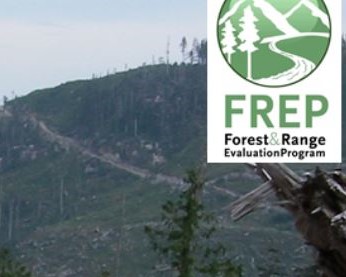 The FREP Dashboard now contains Cultural Heritage Resource Monitoring results for viewing.
---
Contact us: For inquiries about the FREP program, please send an e-mail to: