Forest and Range Evaluation Program monitoring protocols
There are 11 resource values currently identified under the Forest and Range Practices Act. Protocol documents have been created for each resource value. These protocols provide background information and instructions for data collection under the 3 Year Strategic Plan 2020/2021 mandate (PDF, 2MB).
On this page:
---
The monitoring protocols
Click on the monitoring protocols to learn more:
---
Sample sites
FREP is a science-based program, with monitoring protocols developed through broad expert input. To date, FREP has collected over 10,000 samples and communicated results through more than 125 publications.
Below: Sample site locations for timber, stand-level biodiversity, riparian, water quality, visual quality, cultural heritage and soils.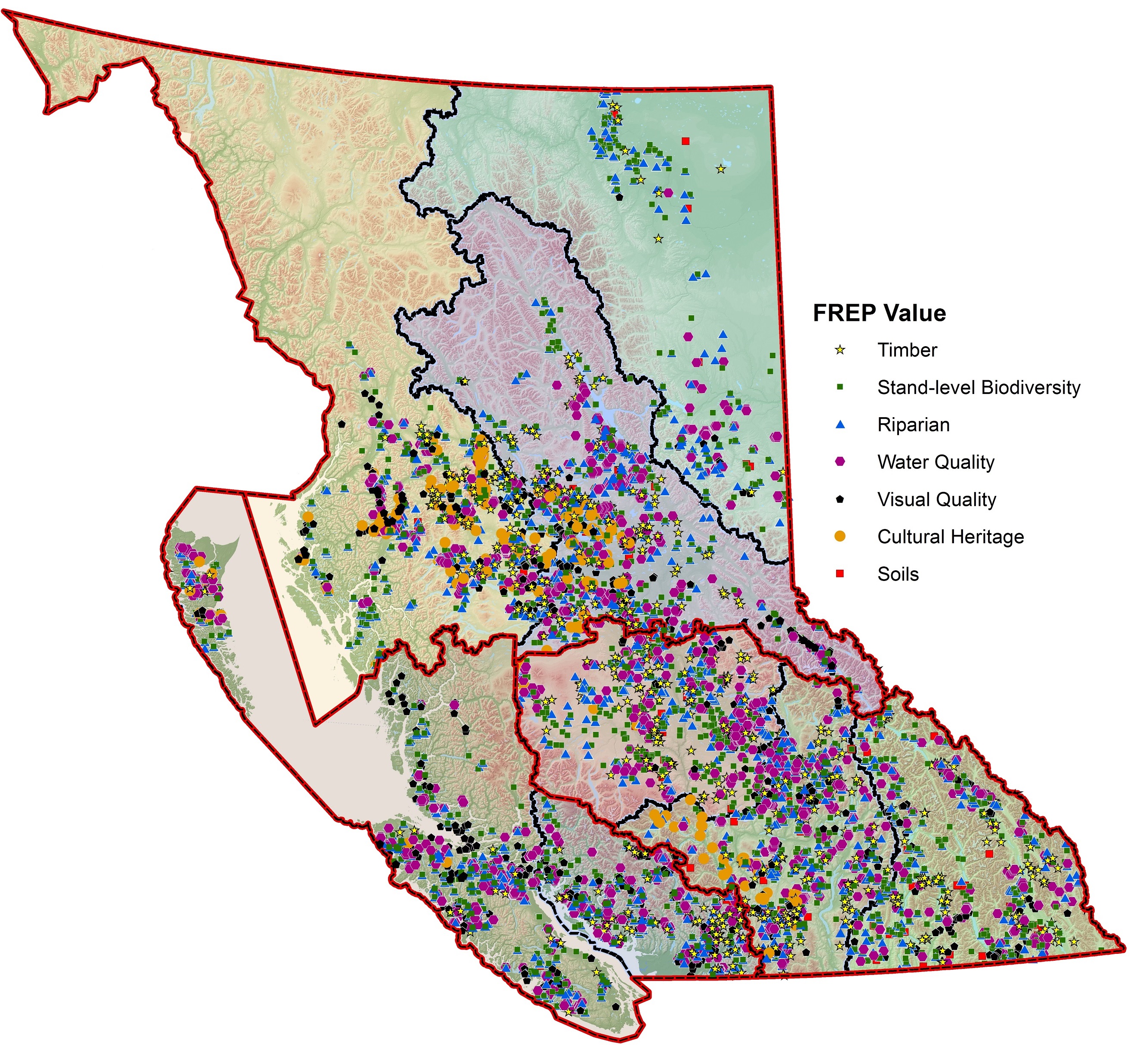 ---
Related links and contact
Related documents:
For more information about the program, please contact: