Understanding Your Invoice
Starting January 1, 2020, your invoice will no longer detail all premiums and adjustments for your employees. Instead, only a list of adjustments for the previous months are detailed. Your invoice will list your employees in one of the following ways:
alphabetical by employee surname
by account number
by employee number
by department number (subtotal by this category is also available)
Example Invoice
The following is an example of the invoice you may receive.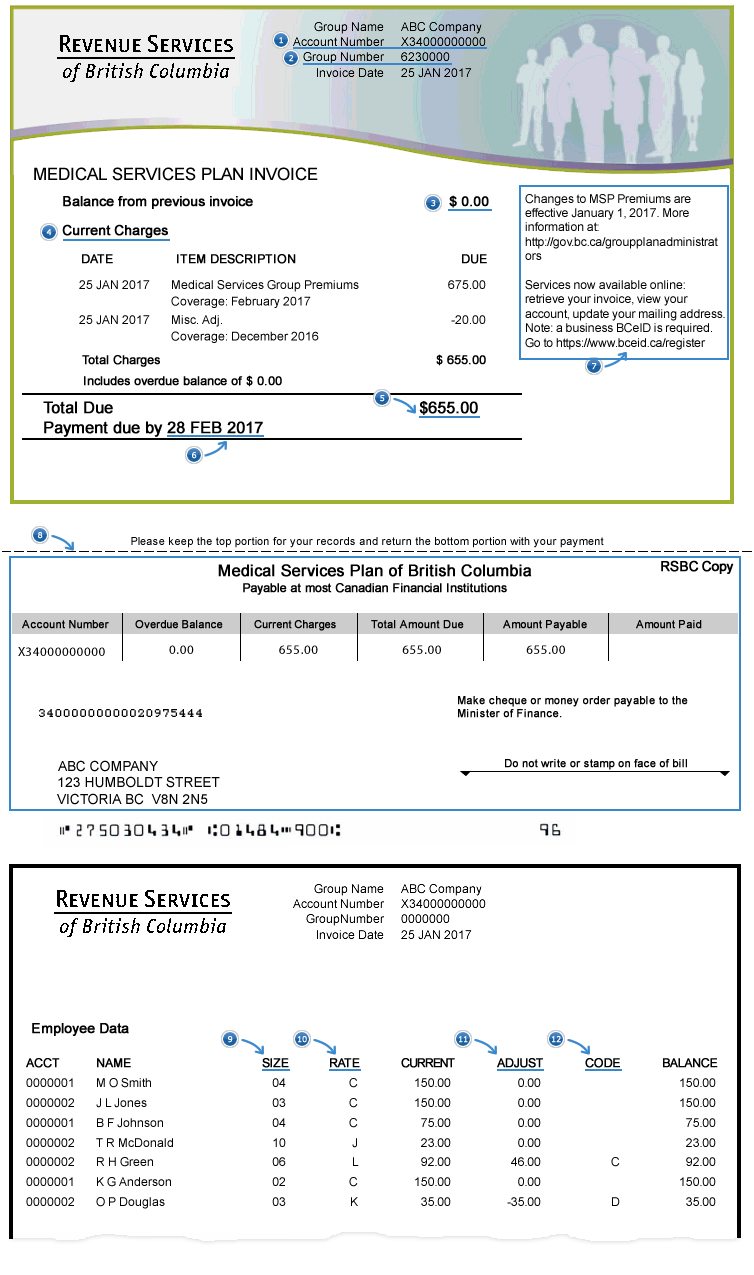 Adjustment Code
When an adjustment has been made to MSP premium amounts, one of the following adjustment codes is displayed to explain the reason for the adjustment.

| Adjustment Code | Reason for Adjustment |
| --- | --- |
| A | New application |
| C | Addition of dependent |
| D | Cancelled coverage/deletion of dependent |
| E | Retroactive change in effective date |
| F | Change in amount billed (Regular Premium Assistance) |
| G | Forward effective date change |
| L | Re-establishment of coverage |
| M | Multiple adjustments; combination of two or more adjustments |
| N | Forward change in cancellation date |
| O | Retroactive change in cancellation date |
| R | Premium for prior month(s) retroactive to last cancellation date |
| T | Recertification subsidy change |
| V | Premium adjustment for prior month(s) due to verification of income |