Course Conclusions
After engaging and reviewing each of these modules, you should now have a fundamental understanding of British Columbia's dam safety program and the general concepts about the dam safety field.
More importantly, you are now able to understand the importance of dam safety and the consequences of dam failures should any deficiencies be left unchecked or be poorly managed.
The information below will outline additional resources available online from British Columbia and in the United States. It is recommended that dam owners, operators and relevant stakeholders review these core resources as it relates to their needs.
If you have any recommendations, suggestions, or comments on these learning modules - please contact our program.

The BC dam safety program annually holds training workshops for dam owners such as the Dam Management workshop, and the Inspection and Maintenance workshop. These workshops are available through close partnerships with other ministries and organizations such as the Ministry of Agriculture, BC Water and Waste Association, and the federal government of Canada. You can view upcoming annual workshops conducted by the program, on the education and training page.
For updated information on dam safety, please visit the dam safety website or contact our program here.
For resources on BC specific aspects such as regulatory requirements, templates, and critical information - please see the technical resources section of our website.
The Canadian Dam Association is a group of dam owners, operators, regulators, engineers, and other stakeholders in dam safety. The organization envisions a future in which all dams are safe, properly managed, and benefit society. Their mission is to encourage cooperation, advance technical knowledge, and build competency related to dams in Canada.
CDA develops many useful learning material and resources. This includes technical information, publications, workshops and conferences.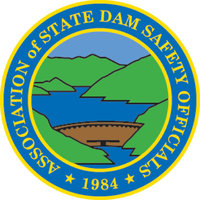 The American Association for Dam Safety constantly develops resources, documents, and training seminars available for the public. Their training events consist of workshops, classroom seminars, webinars, and conferences.
Their core purpose is to ensure all dams in the future are safe. Their vision is to improve the condition and safety of dams through education, support for state dam safety programs, and fostering a unified dam safety community.
You may visit their website to find various useful dam safety resources, relevant upcoming training sessions, and more.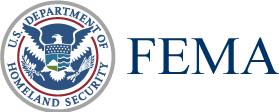 The Federal Emergency Management Agency is an organization in the United States Department of Homeland Security. The purpose of FEMA is to coordinate the response before, during, and after a disaster event.
FEMA has a dedicated resource page for dam safety and preventing dam failures. They provide an overview on dam safety and the National Dam Safety Program (NDSP).
FEMA's dam safety page contains many documented resources such as fact sheets, publications, training, dam failure information, and more.

Engineers and Geoscientists British Columbia regulates and governs engineering professions under the authority of the Engineers and Geoscientists Act. EGBC sets out academic, experience, and professional practice standards for its 37,000+ members. Individuals licensed by EGBC are the only persons permitted by law to undertake and assume responsibility for engineering and geoscience projects in B.C.
EGBC has resources specific to dam safety. The Legislated Guidelines for Dam Safety Reviews outlines in great detail the key aspects associated in the rigid process of a dam safety review in British Columbia. The Site Characterization Guidelines outlines various phases of development for dam construction and provides further clarity regarding the responsibilities of professionals carrying out dam site characterization work. The Discrete Scope Projects (DSP) Directory is a list of engineers who have self-declared their experience and qualifications in their areas of expertise. This directory may provide assistance in procuring a qualified professional for dam related issues.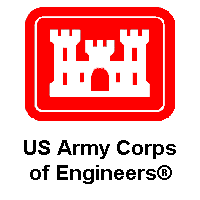 The U.S. Army Corps of Engineers (USACE) operates and maintains approximately 700 dams nationwide and in Puerto Rico. USACE dams are part of the nation's landscape, integral to many communities and critical to watershed management. USACE dam safety professionals carry out a dam safety program to make sure these projects deliver their intended benefits while reducing risks to people, property, and the environment.
The USACE website contains many useful sections and pages such as their program activities, facts, principles, and key documents.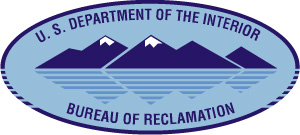 The United States Bureau of Reclamation has a vested interested in ensuring dams do not present unreasonable risk to to the public. Their Safety of Dams (SOD) program focuses on actions that resolve safety concerns for dams under their organization. The USBR website has many relevant and useful links relating to dam safety such as their technological development page which is a large resource of technical documentation and reports.