Economic Development Organizations and Groups
There are many organizations, regional trusts and Crown corporations dedicated to the economic development of all communities throughout B.C.
Provincial Economic Development Organizations and Groups
Whether your community is large or small, urban or rural, the following organizations are a good source to help you promote partnerships throughout your community.
Trusts and Crown Corporations
Regional economic development trusts and Crown corporations were established through legislation to serve specific areas. Each has developed its own distinct business model for distributing funds to meet community needs.
Regional Economic Development Organizations and Groups
Find economic development organizations and groups in each of B.C.'s eight regions: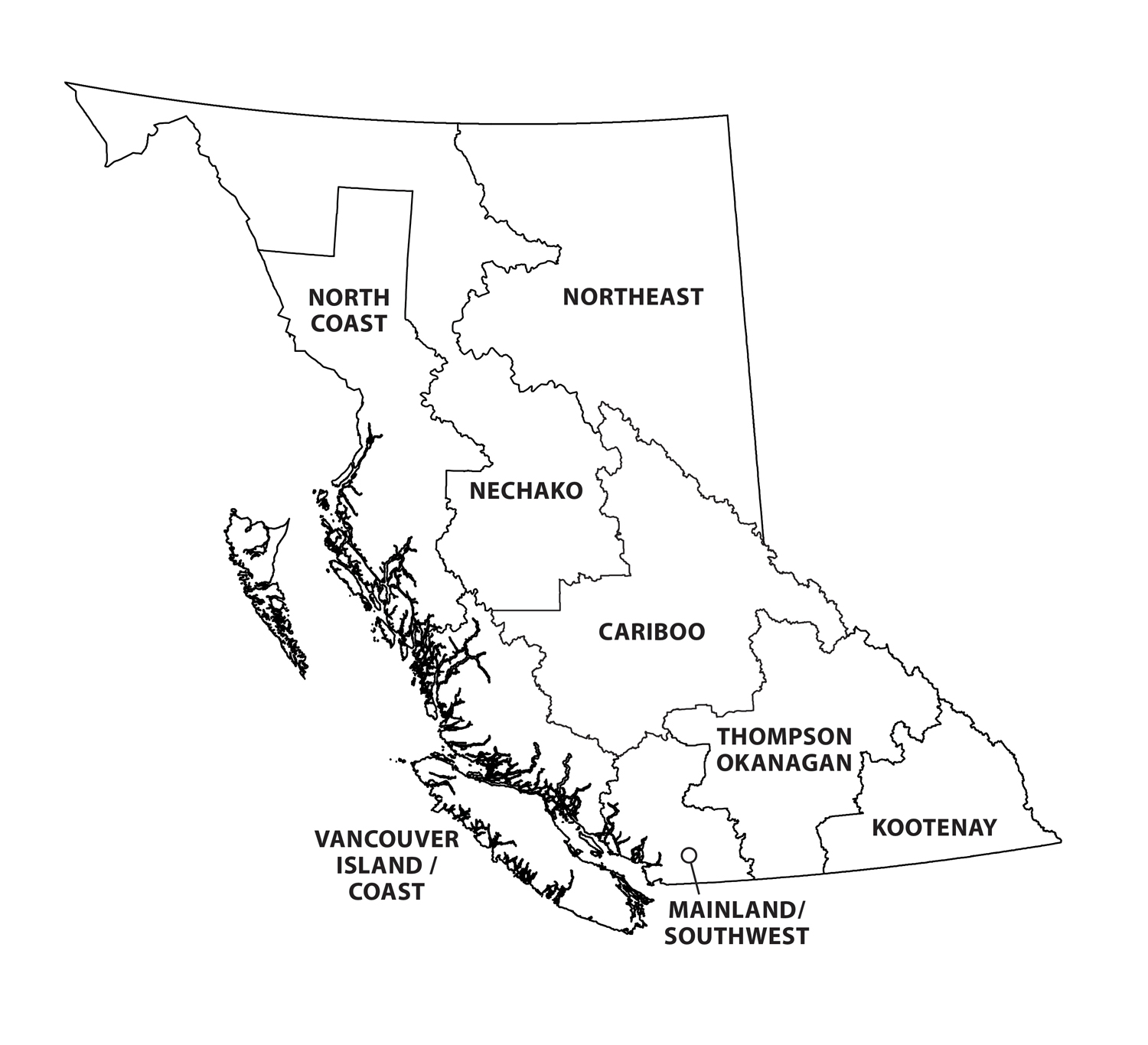 Cariboo
The Cariboo region covers much of the northern interior of the province, ranging from the Cariboo Plateau in the west to the valleys of the Cariboo and Rocky Mountain ranges in the east.
Kootenay
The Kootenay region is located in the southeast corner of the province, bordering Alberta, Washington, Idaho, and Montana.
Mainland/Southwest
The Mainland/Southwest region is located in the southwest corner of the B.C. mainland. It includes the Greater Vancouver area, the Fraser Valley, the southern part of the Sunshine Coast, and stretches north to include Whistler, Pemberton and Lillooet.
Nechako
The Nechako region stretches from the B.C.-Yukon border in the north down to the central Lakes District and is separated from the northeastern section of the province by the Rocky Mountain Trench.
North Coast
The North Coast region covers the northern coastal areas of the province as well as Haida Gwaii.
Northeast
The Northeast region shares a border with Alberta and Yukon, and is part of the Peace River Basin. It is separated from the northwestern part of the province by the Rocky Mountain Trench.
Thompson-Okanagan
The Thompson Okanagan region in B.C.'s central interior lies between the Cascade and Monashee mountains, and borders Alberta and Washington.
Vancouver Island/Coast
The Vancouver Island/Coast region spans Vancouver Island from Vic­toria to Port Hardy, and encompasses the Gulf Islands and some of the southern mainland shoreline including Powell River.
---
Add an Organization or Group
Email us at economicdevelopment@gov.bc.ca to add a B.C. economic development organization or group to this list.