Mobile Business Licence Program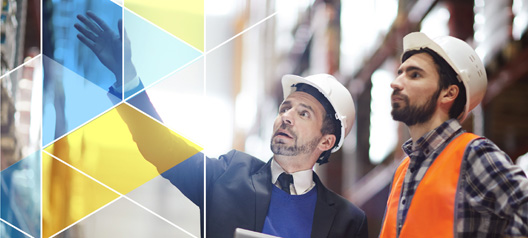 What is a Mobile Business Licence?
A Mobile Business Licence (also referred to as an Inter-Community Business Licence or Inter-Municipal Business Licence) allows certain types of mobile businesses to operate across participating jurisdictions. Eligible types of mobile businesses vary between regions, for example some licences are specific to construction and trade only while others are more broad. Check your community's licencing webpage linked below to see if your mobile business is eligible.
Created in partnership with local governments, the Union of British Columbia Municipalities, and the provincial government, the Mobile Business Licence streamlines and simplifies the licensing process, making it easier to do business in British Columbia.
Business licencing is under municipal authority and, in some cases, First Nation or regional district. Variation exists between different Mobile Business Licence partnerships, but typically, a mobile business physically located within one of the participating communities may purchase a Mobile Business Licence in addition to their basic Business Licence from their municipality, allowing them to operate in other participating communities.
For example, under the Okanagan-Similkameen agreement, the cost of a Mobile Business Licence is $150, and allows the mobile business to work in all 21 participating local governments. Local governments retain all revenue generated by the sale of Mobile Business Licences, and businesses remain responsible for complying with the bylaws of each local government in which they operate.
What are the benefits of a Mobile Business Licence?
Mobile Business Licence partnerships support the success of the small business sector by reducing barriers to doing business in British Columbia.

Mobile Business Licences offer many benefits:
For Local Governments and First Nations: increases licensing compliance, reduces administrative burden, reduces business licence application processing, improves information flow between governments and increases ability to monitor compliance
For Businesses: saves time and money by purchasing one Mobile Business Licence instead of multiple non-resident permits, reduces administrative burden, and allows businesses to operate where their services are needed
For Residents: increases choice in service providers and increases consumer confidence in service providers
Where can I get a Mobile Business Licence?
Contact the participating local government(s) where your business is physically located. Currently, there are 18 Mobile Business Licence partnerships in the Province of British Columbia in 102 communities.
Kootenay
Lower Mainland
Northeast
Okanagan-Similkameen
Thompson-Nicola
Vancouver Island
What is the Government doing to support Mobile Business Licences in the Province?
The Small Business Branch is working in partnership with local governments, First Nations and key stakeholders, including the Small Business Roundtable, expanding existing partnerships and establishing new Mobile Business Licence partnerships in British Columbia.

The Government is committed to providing technical support and a shared database to any local governments who are interested in implementing a Mobile Business Licence partnership.
If I want further information, who can I contact?