Integrated Cadastral Fabric
A cadastre is a registry that defines the boundaries and dimensions of land parcels. The B.C. Government is responsible for building and maintaining the Integrated Cadastral Fabric, which represents the current state of surveyed and titled parcels on Crown and private land.
The Integrated Cadastral Fabric is a single, unified and consistent digital mapping of the location, shape, extent and nature of land parcels in British Columbia. It is intended to represent the fabric of unique surface land parcels.
Presently, about half of the Province of British Columbia is being actively maintained, with new areas being added each year.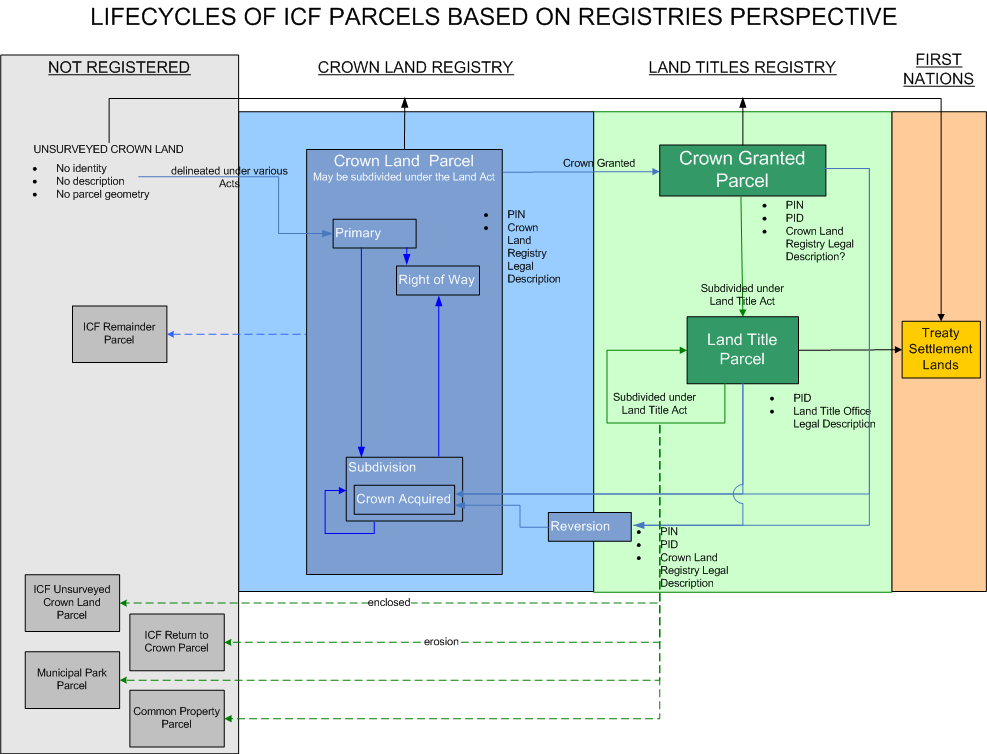 Current Status
Current statuses for the Integrated Cadastral Fabric are determined by analysis of the parcel fabric production database. Regional district and municipality outlines are based on layers from the B.C. Geographic Warehouse.
See the current status map of published parcel data characteristics: