Register Your Trucks & Transponders
Transponders
The Weigh2GoBC system has information about how to:
Register a transponder

Update your contact information

Deregister a transponder

Transfer a transponder to another vehicle
The Weigh2GoBC system is compatible with all ASTMv6 transponders that are used for similar programs such as NORPASS, Oregon Green Light and PrePass.
A transponder must only be installed in the motor vehicle identified in the Weigh2GoBC system. A transponder may be moved from one motor vehicle to another only when it is deregistered from the previous vehicle and then registered to the replacement vehicle.
Immediately report lost, stolen or inoperative transponders.
Find Your Transponder ID
The hexa-decimal number can be found on the top of the transponder.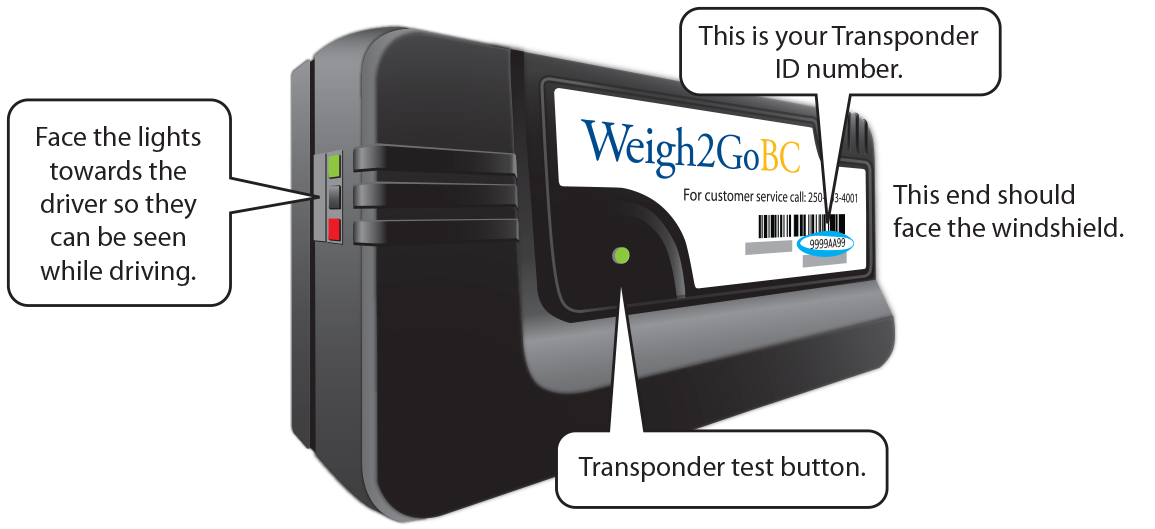 Truck Photo Requirements
The same photo can be used for trucks that are of the same make, model, colour and have the same accessories. Contact us if you have questions about acceptable photos.
Photos must be:
Colour
JPEG format up to 200 KB
Taken of the passenger side of the power unit angled to show, in its entirety, the cab, front grill, windshield and roof
Photos must not include:
The trailer
Other vehicles, people or unusual distractions