Highway 91/17 Upgrade Project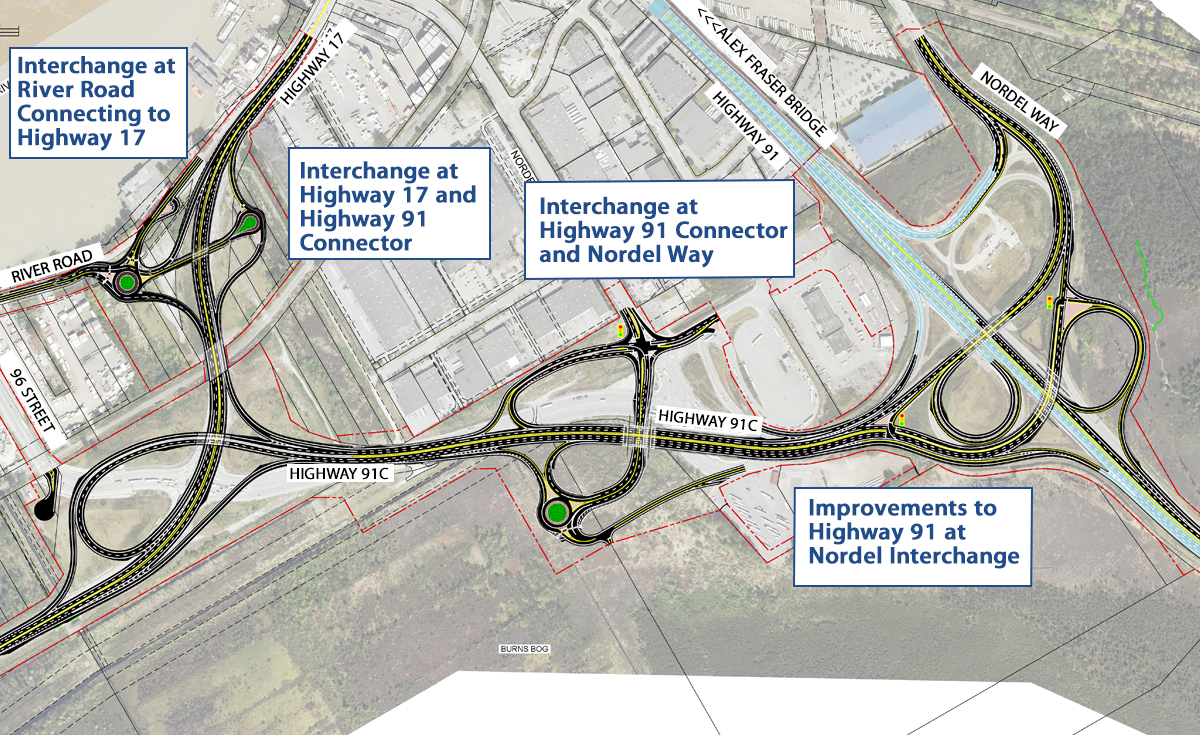 The Highway 91/17 Upgrade Project will improve travel safety and efficiency on Highway 91, Highway 17 and the Highway 91 Connector. This project is part of the wider Highway 91/17 and Deltaport Way Upgrades.
These upgrades will improve travel in the area and will reduce conflicts between local traffic, commercial vehicles and other travellers. The work is designed to complement the 72nd Avenue Interchange Project and the Alex Fraser Bridge Improvements Project.
The project will include
Highway 91 at Nordel Interchange - upgraded ramps to and from Delta, improved acceleration and deceleration lanes and additional through-lanes for Nordel Way traffic crossing over Highway 91.
Highway 91 Connector at Nordel Way intersection upgrades - combination of direct access roads and additional turning lanes to remove one signal light and improve all movements, including significantly improved access to and from the Nordel Way commercial vehicle inspection station and truck parking area.
A new interchange at Highway 17 and Highway 91 Connector (Sunbury) and improvements to the River Road connection - replacing the existing signalized intersection and eliminating the need for an at-grade rail crossing to access the highway.
Status:
The contract for the Highway 91/17 upgrades has been awarded to Pacific Gateway Constructors General Partnership. Construction began in spring 2020.