Groundwater Level Data Interactive Map
This interactive map provides access to groundwater level data collected from the Provincial Groundwater Observation Well Network.
The groundwater level data interactive map allows you to:
view both active and inactive observation wells throughout the province
directly access the well construction record
view Groundwater Levels Charts
directly access each well's data set through the Real-time Water Data tool
view other groundwater wells and mapped aquifer layers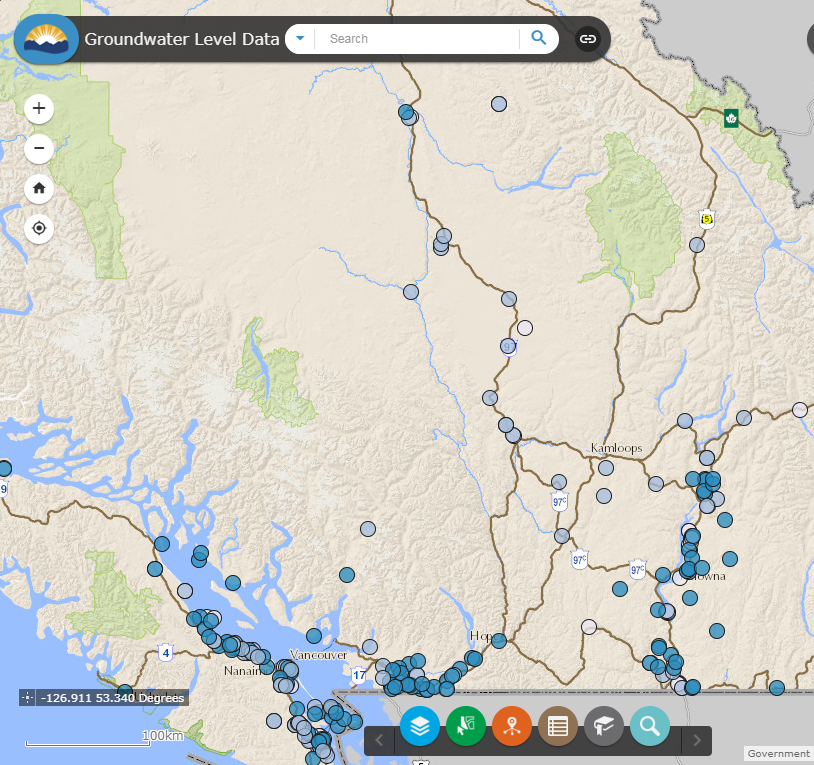 Key terms
Observation well number: A series of numbers assigned to each Provincial observation well for identification purposes.
Well tag number: A computer-generated number which is recorded on the well construction records once the records are entered into the database.
Well ID: A metal plate that is physically attached to the outside of the well casing and has a unique number.
Data licence agreement and disclaimer
By accessing these datasets, you agree to the licence associated with each file, as indicated in parentheses below.
Some of the data you have selected has not been verified, and may be wrong. It is not uncommon for individual monitors to give false readings due to temporary local conditions, and on occasion the readings can be grossly inaccurate. To view the data you must accept all responsibility for its use and interpretation.