BC Air Data Archive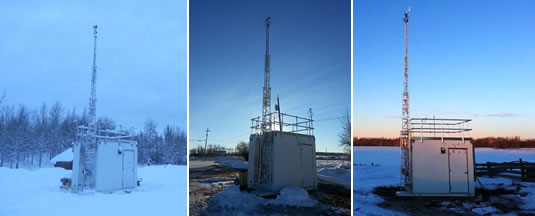 This site provides access to historical data from the ambient air quality and meteorological stations throughout the province which includes Metro Vancouver's coverage of the lower mainland.
Several report options are available for users to access historical air monitoring data.
We hope that users of this web site are able to find everything of interest regarding BC air monitoring programs. The following information is provided as assistance for users to more easily access information as well as interpret report outputs correctly. We welcome any feedback that users may have to improve this site.
Most Recent Data
Below are quick links to air data organized by Air Zone:
---
Disclaimer
Data found on this web site is accessible in raw form before all quality assurance reviews are complete. This data is preliminary and is subject to change during the review process. Final data reviews for a given calendar year are usually completed by June 1st of the following year. At this time, data reviews have been completed up to and including December 31st 2015.
Report queries allow users to run reports over any specified period of time. However, data may not be available for some or all of the period specified. Report headers list the dates specified by the user in the query and do not reflect the period where data is found. Reports can only be generated over a time period of 2 years. If users need data over a greater time period multiple reports need to be generated.
While running reports is seemingly intuitive, several of the reports can lead to misinterpretation if run incorrectly. More information on each report type is listed below to aid in proper understanding and interpretation of available reports.
Before running reports, please check the station description in order to obtain any relevant information pertaining to site data. This information page can be accessed by running a recent data report, either through the most recent data menu item on the left or by running a recent data report within the station report menu item.
Please note if using particulate data from this website for analysis and modelling: Since 2009 a variety of particulate instruments have deployed within the network; TEOMs are gradually being replaced with the Met One BAM1020, SHARP 5030 and THERMO SHARP 5030i, which all meet current Federal Equivalency Method (FEM) requirements. For more detailed information on the instrument type used at specific locations, please refer to the station description page which can be accessed by generating a recent data report.