Agri-Tourism Program Gives Farmers Access to New Revenue Streams
Central Okanagan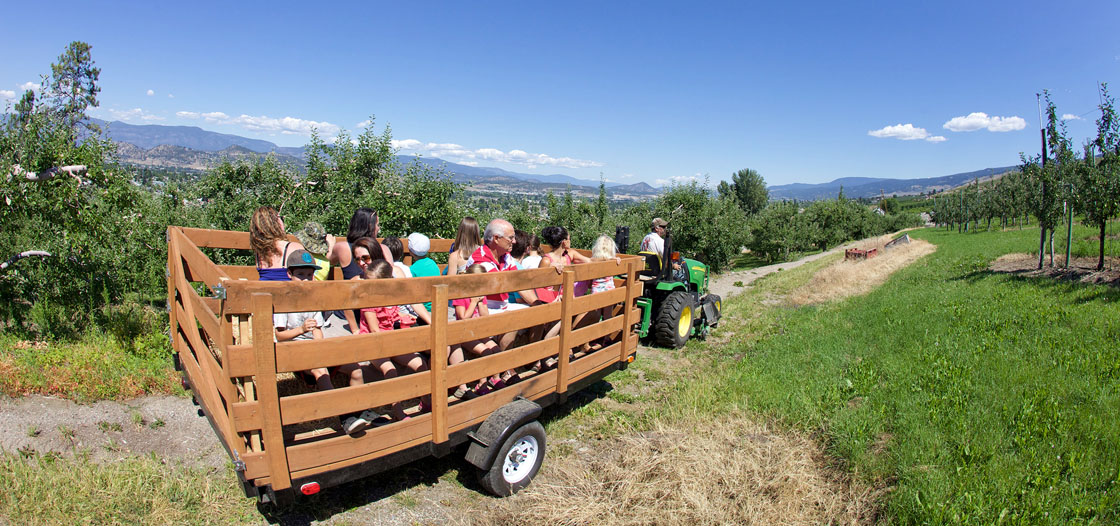 The Challenge
For the past 30 years, the Central Okanagan Economic Development Commission (COEDC) has faced challenges common to many agricultural communities including higher production and land costs. Farmers were forced to supplement farm income with off-farm employment. By 2011, however, there was an increase in ecotourists, particularly those seeking life-enriching vacations that involve culture, nature, the outdoors and learning. Here was an opportunity to help farmers develop the value-added goods and services needed to transition to an agri-tourism operation.
The Solution
COEDC created the Agriculture to Agri-Tourism Program for farm operators wanting to explore agri-tourism opportunities. It was developed in response to needs identified by industry and is the first of its kind by a local government in B.C. The program was created through 500 interviews with farm operators and agriculture-related businesses. The results indicated an interest in value-added activities like agri-tourism, which had already proven effective in European countries. In addition, 51% of those interested said they needed help with developing a marketing plan and 49% with an overall business plan.
Through the Agriculture to Agri-Tourism Program and other recent agricultural support initiatives like the Economic Profile for Agriculture, the COEDC has taken a proactive approach by reaching farm operators before starting or in the early stages of agri-tourism operations.
Benefits
The creation of the Agriculture to Agri-Tourism Program implementation kit that includes a custom agri-tourism business planning guide, speaker series format, meeting and site visit plans, one on one business plan coaching and mentorship program
A structured framework to qualify participants and guide them through a four month process, leading to the completion of viable business plans
The implementation kit is shared with municipal, provincial and federal agencies and other community groups looking to develop agri-tourism programs
The COEDC has received applications from and helped guide farm operators outside of the Central Okanagan, including Salmon Arm, Chilliwack and Vancouver who are looking to benefit from similar programs in their communities
Outcomes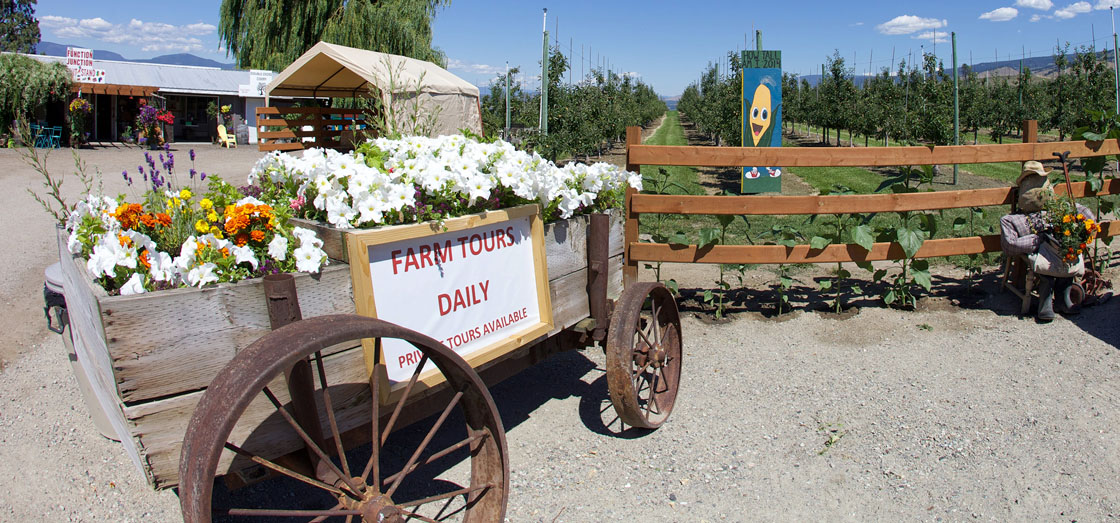 15 successful program graduates, representing as many as 100 farm workers. Graduates report they are more profitable, better organized and in optimal positions to grow their businesses
COEDC continues to conduct 1:1 consultations and share expertise with over 20 farm operators annually, identifying barriers to growth and opportunities in the industry. Ongoing follow up and expertise is provided to 25-30% of operators
Development of a customized local database of approximately 100 agri-tourism interested farm operators, stakeholders and industry representatives for ongoing communication for new initiatives and resources
Production of multiple resources including:

Farm Operators Guide
Agri-Tourism Business Planning Guide
Agriculture Economic Profile

Program graduates report better connectivity to supply chain and benefits from collaborative marketing efforts and mutual support, as well as to the local business community and government
Increased profile of the agricultural sector in the Central Okanagan as a viable business and/or career
Lessons Learned
Agri-tourism is an innovative value-added solution to many barriers facing farm operators in the region, including declining profitability and succession planning
It is important to engage with farm operators and other community stakeholders to build relationships and identify gaps prior to embarking on an agritourism program
It is important to conduct significant analysis and research of follow up resources required. The human and financial capital required to provide support after the completion of the program is often underestimated
Properly vetting and qualifying program participants for commitment and capacity are important factors in the success of the program
August 10, 2017