Learn about serving on a public sector board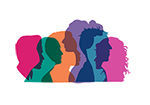 BC public sector board applications > learn about serving on a public sector board
---
Service to a board is a great way to contribute to the province. Board members help to ensure public sector organizations are appropriately governed and fulfill their mandate to British Columbians. Working on a board can be personally rewarding through the development of new skills, networks and a deeper understanding of community needs and concerns.
The role of a public sector organization (PSO) board member is to:
Provide strategic direction and leadership to a provincial agency, board or commission
Develop and approve the strategies, policies and plans necessary to fulfill the organization's mandate
Ensure an agency, board or commission aligns with government's strategic direction, legislation and policies
Evaluate, hire or terminate the CEO (where applicable), review CEO performance, and build a common understanding of the organization's culture and succession planning
---

Contact us with any questions about BC public sector boards.
Learn more about serving PSOs
Find public appointee information about principles, guidelines, forms and instructions.